Unlike its counterparts, the skin tint is not too flat, nor too drying. Rather, it allows for the natural skin tone, and even a freckle or two to peek through. Infused with Vitamins C, E and a broad spectrum SPF 30, the tint works double time to protect your skin, and is light enough for daily use. The plethora of shades and subtle, matte finish ensure an ideal match to any sort of skin, conforming to the woman instead of prescribing to her. Simon Doonan, the creative ambassador at large of Barneys New York described the NARS girl as 'a certain tough chic; a woman who is memorable and anti-conformist. Think Frida Kahlo, Ava Gardner or even Simone de Beauvoir!
This persona is certainly attributable to Nars' core identity as a craftsman, rather than a businessman or media personality. In 2000, Nars sold his company to Japanese brand Shiseido, using the proceeds to buy a private island in French Polynesia. He remains the principle driver of NARS' creative direction, but otherwise maintains a decidedly low profile. Speaking to the New York Times in 2011, Nars admitted that his brush with celebrity in the 90s 'felt very uncomfortable.' Having grown up near Biarritz, a rural area in the South of France, the artist explained that it was never in his mind to be famous.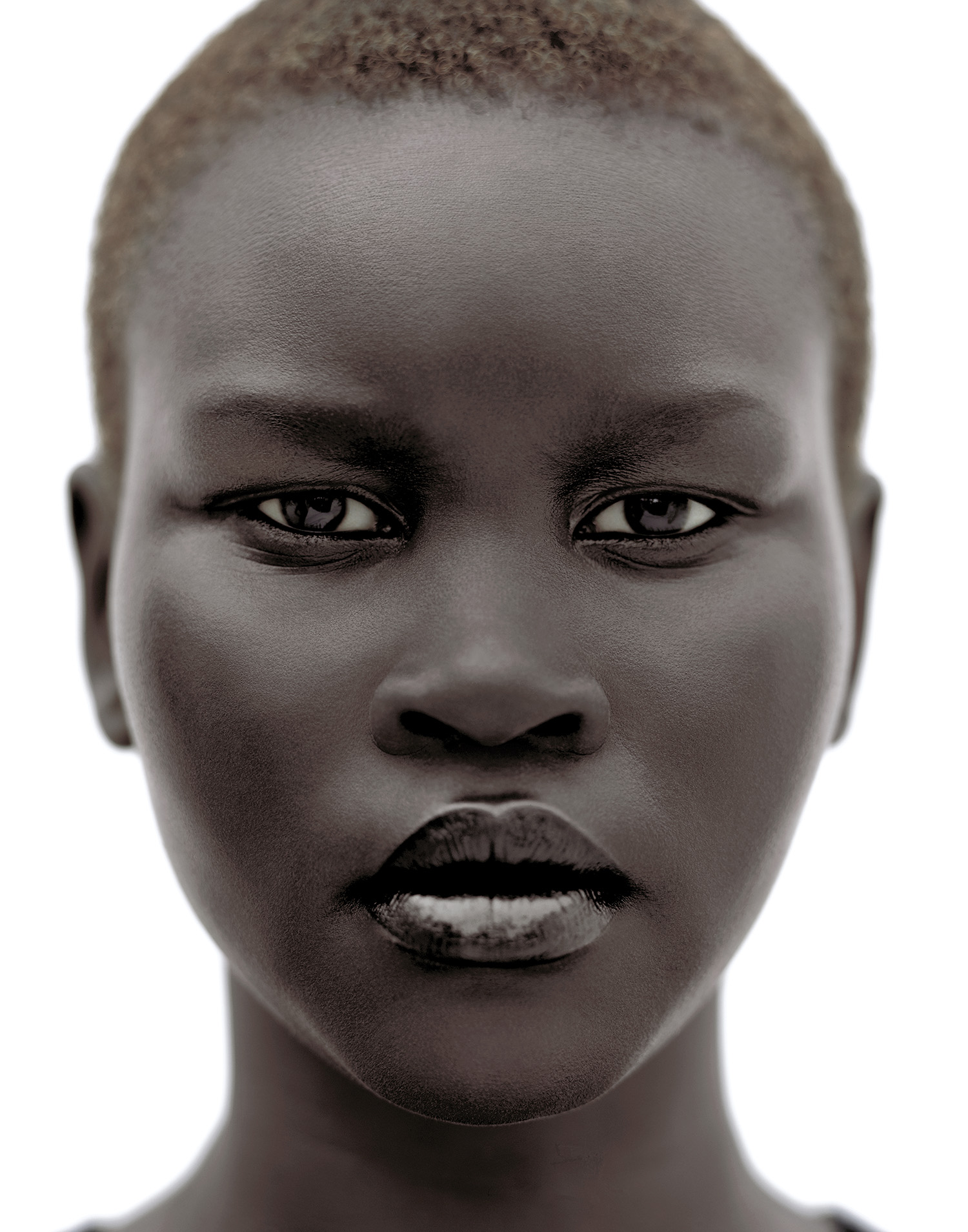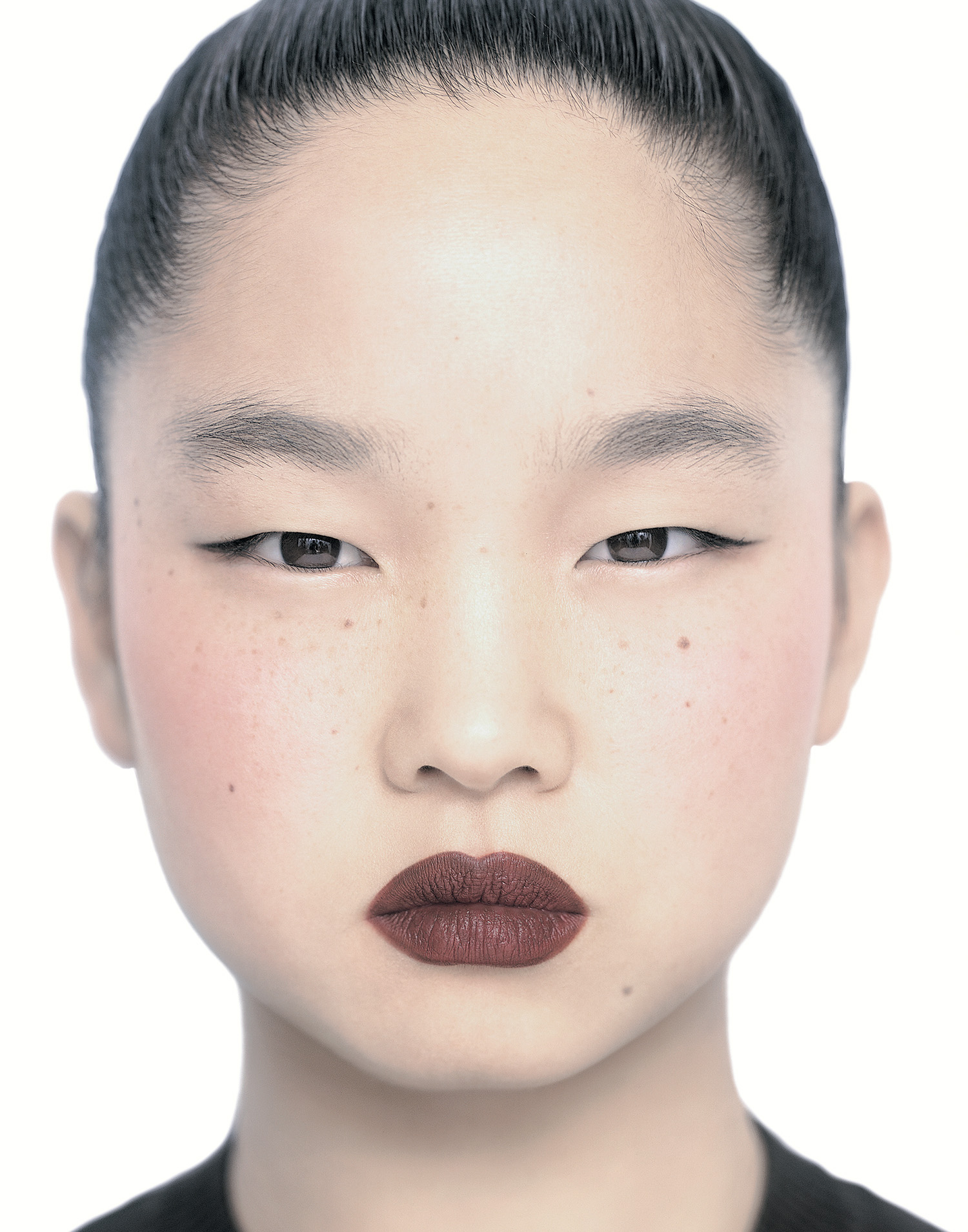 Karen Park Goude and Alec Weck photograph by François Nars for NARS 1996 campaign.
Nars launched his own line of make-up in 1994 because he was frustrated with the paucity of palettes available to him as a make-up artist. It was an esthetical, rather than entrepreneurial appetite that drew him into the business, and it is that same appetite that keeps him doing what he does. This pen- chant for visual creation can be seen from the artist's photography work, which not only includes every single NARS campaign, but also 5 books of his personal photography.
"When you photograph somebody," explained Nars to the Guardian, "you try first of all to capture the essence of that person. It's a movement, it's a gesture, and it's an angle." The Frenchman's intuition for the camera reveals a prevailing love for art and narratives. It has become clear to industry watchers that Nars' approach to make-up is less to beautify than it is to weave stories and craft roles; less an exercise in perfection than in theatre. "Women with character, bone structure, a strong nose—that's what I find inspiring" he announced in 2014. "A bit like how Fellini picked his actors, always odd-looking women with very strong features, looking like birds with long necks or an angular face or pointed nose." Given his interest in the dramatique, it is perhaps no surprise that Nars draws some of his biggest influences from cinema. He holds a particular affection for Greta Garbo and Marlene Dietrich, two Europe- an-born stars of classic Hollywood cinema. "The movies at the time were like a total fantasy" he enthused, "the lighting, the clothing, the makeup, it was a surreal universe. When you watch these movies, you can feel the director Von Sternberg building Dietrich's face with light and makeup and angles. He was so in love with her face."
This last sentiment, of being in love with a face, is perhaps the best encapsulation of Nars' philosophy towards his work. He takes make-up as a craft, not merely a means to an end. Beauty too, is less adornment, and more precision, imagination, art. Linda Evangelista, while speaking to Nars for Interview Magazine remarked, "You were painting and you filling in and building. I mean, you used to create these lips that I didn't have. You would go, 'No, you can't do it with a brush. The trick is the painting ...'"