The Rouge parallels in artisanal wonder with the house's most famous bag—the Birkin. What one receives from the collection is akin to having Hermès' greatest hits at your fingertips: the items are packaged in the house's iconic orange box, while the shades were referenced from its silk métier's Lyon archives—which contain more than 75,000 colour swatches. "Hermès Beauty took shape quite naturally as a dialogue between different métiers," explains Pierre-Alexis Dumas, Artistic director of Hermès. "[It is] a collaborative creation driven primarily by a talented collective composed of Bali Barret, Pierre Hardy and Jérôme Touron." The group also included Christine Nagel who developed the lipsticks' fragrance.
The colour red has always been integral to Hermès—the first house to produce a signature colour on leather when it was introduced by Émile Hermes in 1925. It was dubbed the "rouge Hermès" and falls somewhere between not exactly purple, burgundy, nor brown—it is encapsulated in the collection's shade "Rouge H." Some of the lipsticks also reference other historic colours, such as the Orange Boîte, named after the dye used for all Hermès packaging since 1942 due to its shortage during World War II. Of the 24 shades in the Rouge Hermès collection, 10 have matte finishes and 14 have satin.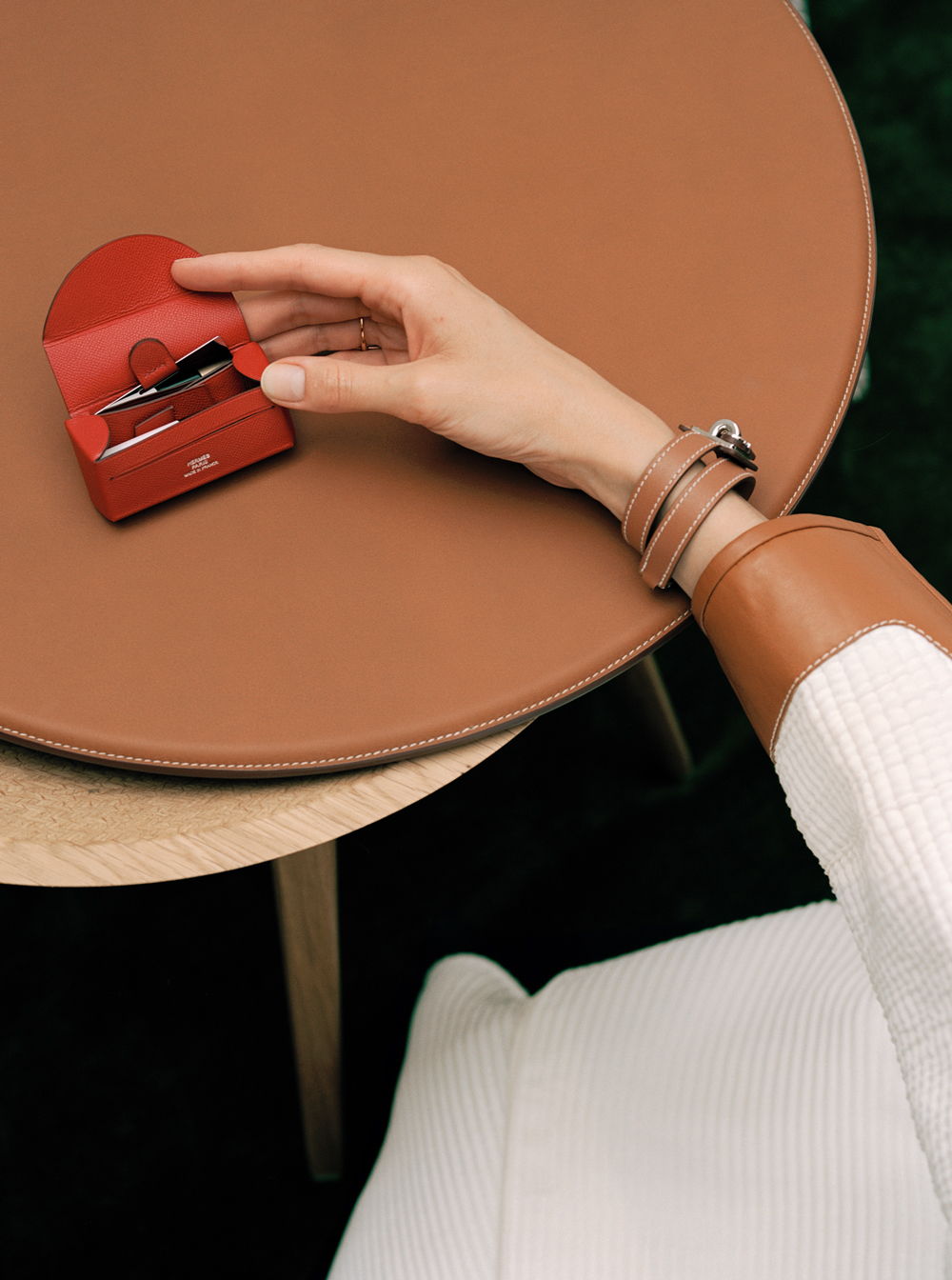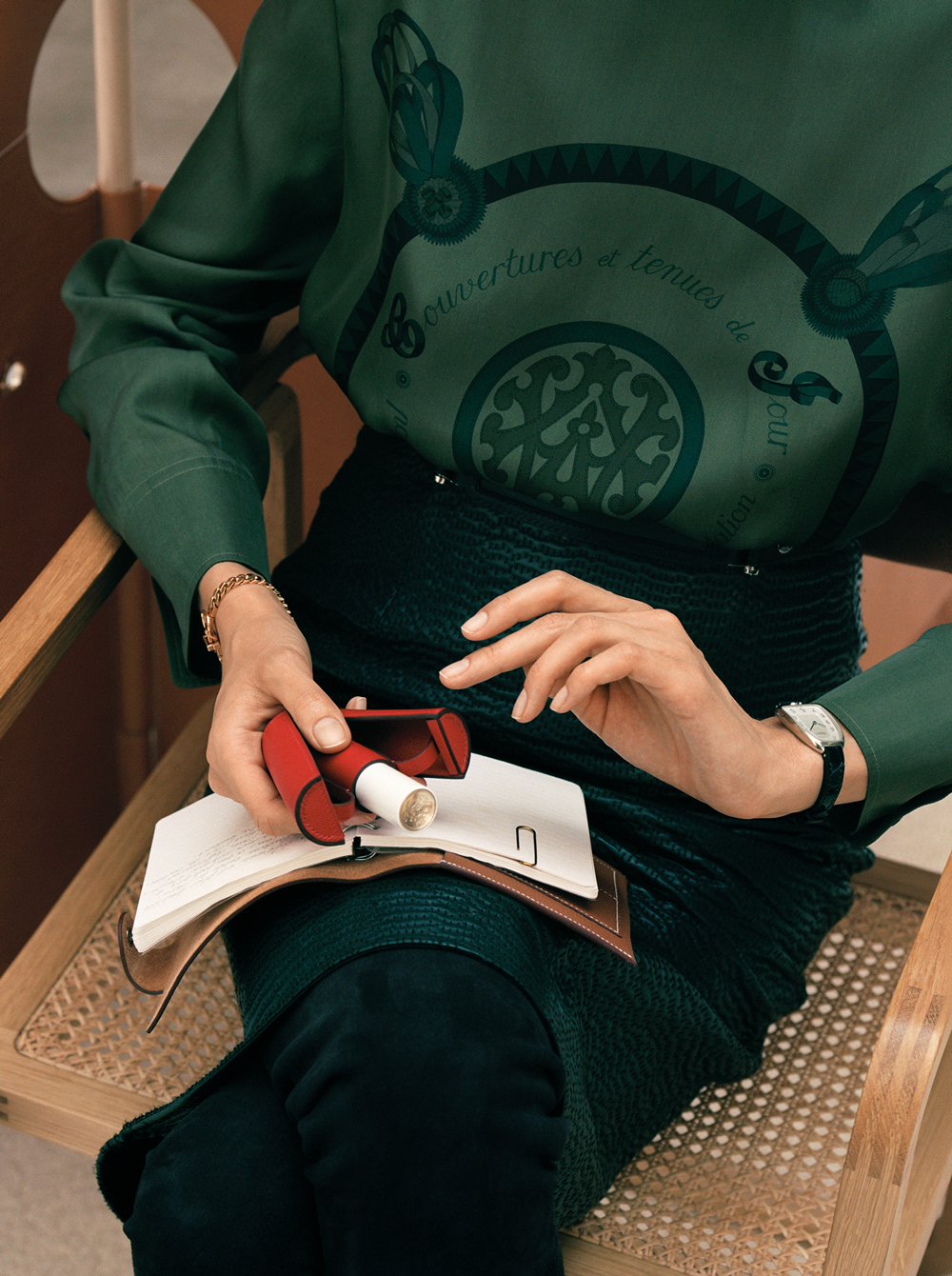 Photography by Joaquin Laguinge. Image courtesy Hermès.
Each lipstick is refillable, and made of lacquered, brushed and polished metal. The top of the cap is beautifully engraved with the ex-libris designed by Émile Hermès in 1923, making the items even more historic. It closes with a magnetised click that marksa satisfying finish to application. The brand's signature palette is also diverse in range, presenting options in the form of the lip balm, lip brush, lip pencil, and lip shine.
"I sought a simple, radical form that would be a suitable receptacle for the sophistication it contains," says Pierre Hardy, Creative Director for Hermès shoes and jewellery, who designed the packaging. "I wanted to find… [a shape] that would connect all the objects together and send a clear message. A shape that could serve as a foundation for boundless creativity… For objects that we want to use and at the same time keep." In this instance where history is captured in a single immaculate tube, the necessity of wearing rouge comes a close second to the pleasure of owning one.