As one glides through the meticulously-rendered game world of 2065 (2018), a fragment of a voiceover coolly croons in Mandarin: "Inside 2065, can anybody tell the difference between art and the world?" Within the illusionistic realms constructed by Lawrence Lek, geocultural space is collapsed, the virtual is real, and the viewer takes on the role of a gamer.

"My memories move between representations of reality through film, or art in a more general sense, and my own experience of a place," says Lek. Born in Frankfurt in 1982, he spent his formative years in Osaka, Bangkok, Hong Kong, Singapore, and London, a result of his Malaysian Chinese parents working for Singapore Airlines. He studied Architecture at Trinity College Cambridge, the Architectural Association, London, and at The Cooper Union, New York. Now based in London, the artist works with virtual reality and simulation, producing films, video games, and installations.

For the Singapore Biennale 2019 (SB2019), Lek will present a new site-specific iteration of 2065, a work mixing installation and open-world video game. Set on a virtual island with elements from Singapore, London, and Hong Kong, players teleport between different zones, including locations modelled after the ArtScience Museum and the Marina Bay Sands Casino in Singapore.

Weaving between automated futurities, virtual worldings, and techno-Orientalist critique, 2065 speculates about a world wherein all human labour is robotically rendered unnecessary. With the widespread adoption of AI and robotics, humans are free to spend all their time playing video games, now the dominant form of cultural entertainment. The title of the work takes on manifold meanings: it refers to the centennial year of Singapore's independence, which is the timeframe of Lek's work. Within the world's internal narrative, ''2065'' also refers to the piece of video game art developed by the Sinofuturists—a group of rogue AI proclaiming themselves as artists.

Earlier in 2017, Lek created Geomancer, a CGI film that follows a Singaporean-built AI searching for independence and autonomy in its quest to become an artist. For Lek, 2065 is an extension of Geomancer, with both works set in the same time and place. Further nested within both narratives are references to Lek's earlier 2016 work, Sinofuturism (1839– 2046 AD). Simultaneously a science fiction video essay and conspiracy theory, 2065 incisively identifies and examines the clichéd essentialisms circulating representations of Chinese society—such as copying, gaming, and studying.

Within 2065, the notion of Sinofuturism is rearticulated as an artistic movement.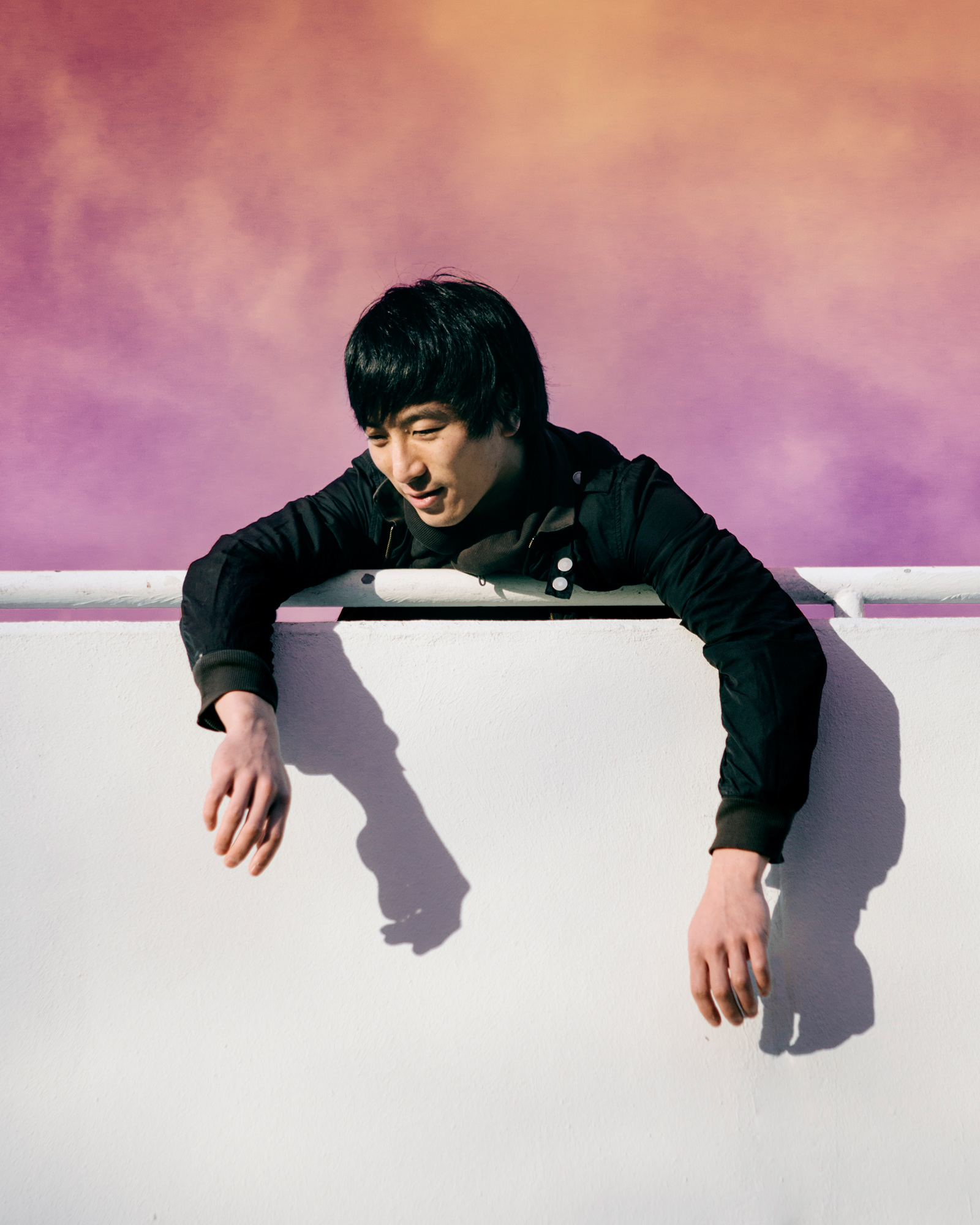 2065 is an architectural collage of different cities and spaces, including Singapore's Marina Bay Sands as part of the game's locations. What is your relationship to Singapore?

My family moved to Singapore from Hong Kong at the end of 1989. I lived there for three years before moving to London, but I go back all the time; my family still lives there. I've seen the developments of Singapore over the last 30 years from a different perspective, going back once or twice every year and seeing snapshots of how it's changing from this emerging nation to a slightly, I guess, less adolescent country.

Growing up in the 80s between different Asian cities, what I felt they had in common—at least looking back now— was this idea of modernity, the birth of the so-called Tiger economies [of Singapore, Hong Kong, South Korea and Taiwan, whose economies grew rapidly in the late 1900s], and how the spirit of neoliberal capitalism and nation-building was manifested through the cityscape and its architecture. 2065 draws on all of these memories.

How are you looking to adapt this new iteration of 2065 to the context of the Singapore Biennale?

My installation will be at the Asian Civilisations Museum, which is at the mouth of the Singapore River. When I visited the site, I realised that the statue commemorating Raffles' landing in 1819 is literally outside the window of my gallery space. I'm going to remodel and expand parts of the 2065 game world to include the mouth of the Singapore River, and some fragments from that surrounding area. During the time of the British East India Company, harbour trading took place at the mouth of the river, so it's not just this historical centre, but also a commercial centre as well, and now it flows into Marina Bay. These links are fascinating.

I chose Marina Bay as the main location for Geomancer (2017) and 2065 because the area encapsulates the hybrid condition of Singapore. Not just because it is a semi-artificial landscape—one side of the bay is reclaimed land—but also because the historical side of the river has been completely redeveloped, and now faces the globalised entertainment centre of Marina Bay Sands. These places are Singapore's cultural brand, and we're so used to seeing them that their essential strangeness has been lost. So, I'm trying to highlight the complexity embedded in the locations by bringing them into the fantasy open-world game of 2065.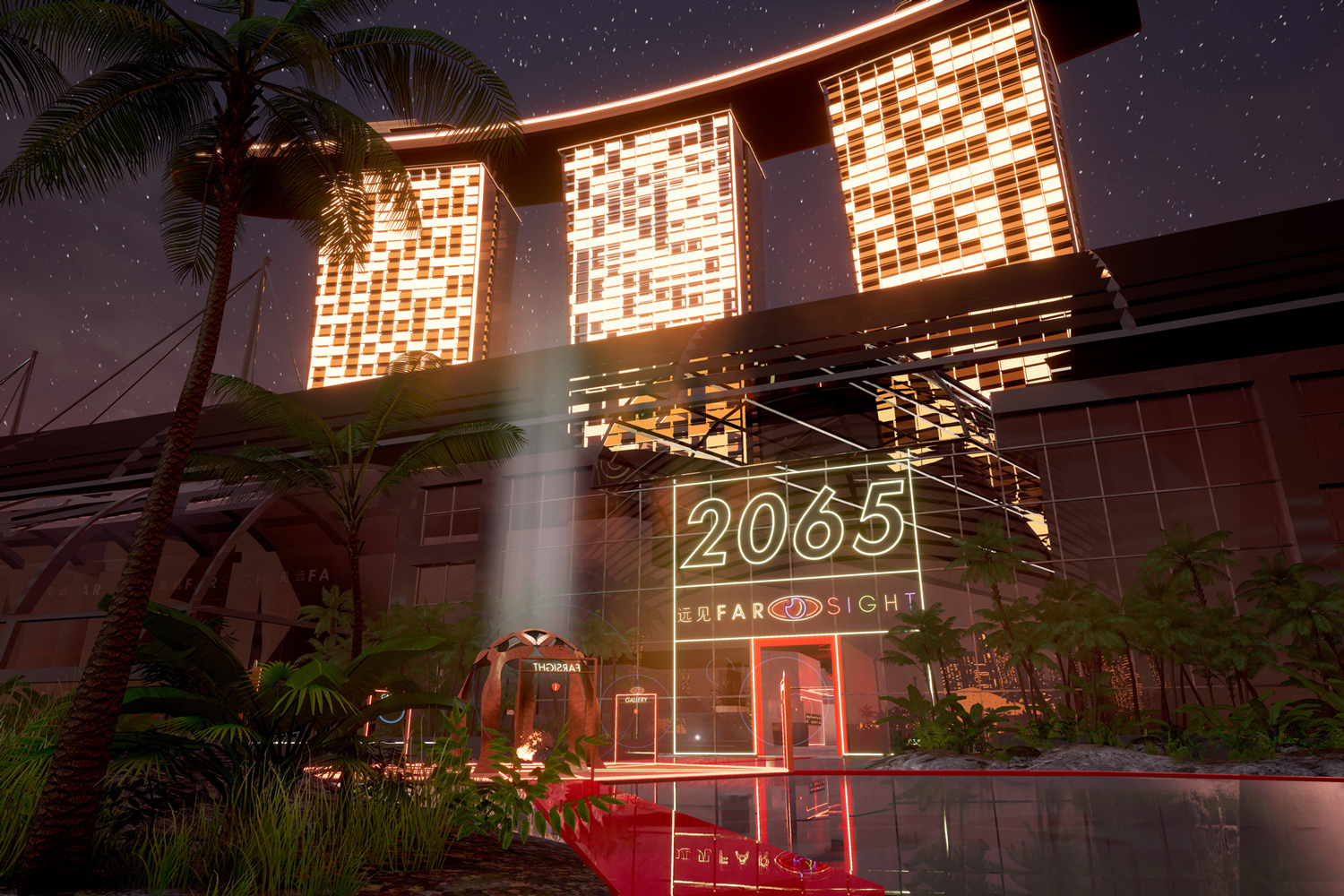 The Singapore Biennale 2019 coincides with the bicentennial commemoration of Raffles' arrival in Singapore. With his statue visible from your installation, what other inflections of meaning do you see emerging from the work?

Broadly speaking, the relationship between any post-colonial nation and its former coloniser is a constantly evolving one. But the dialogue about decolonisation is very different than it was ten to thirty years ago. I think there is much more consciousness about how intertwined, for instance, economic growth and colonialism are, both in its positive and negative aspects.

When I was writing the script for Geomancer, I read The Singapore Story (1998) and its sequel, From Third World to First (2000) by Lee Kuan Yew [who was the first Prime Minister of Singapore]. One key question for the post-colonial nation is: what do you do with old colonial symbols? I realised that for Singapore, the Dutch planner and economist Albert Winsemius advised Lee to keep the Raffles statue, essentially to preserve links to the so-called West. They were basically branding the nation as being free and independent, but still respectful towards its past, without a violent break with history. The Raffles landing statue, the Merlion; these were central to the narrative, physical symbols around which the myth of nationhood could emerge. In my simulations, I'm creating an illusion of a place. So there are parallels between these approaches.

What do you think of such instrumentalisations of historical figures or icons? In 2065, there's a moment where the player encounters a chrome-plated Merlion, writhing about in blue flames.

There's a vulnerability about this particular case that I didn't expect. In his book, Lee Kuan Yew writes about how the Merlion was created by a local artist (British icthyologist Alec Fraser-Brunner). It is crazy, because I used to think it was part of a carefully planned strategy. But it turns out that the Merlion was like a student project for me, done quickly over a few late nights. I could relate to these events, in a strange way, being used to working late and having weird ideas come up at random times.

The Merlion is a symbol that by now has been digitised and mediatised as much as anything else. So, I guess that's my interest, especially when building a virtual world, because every object within is composed of many different fragments, both programming-wise, and in terms of the models used.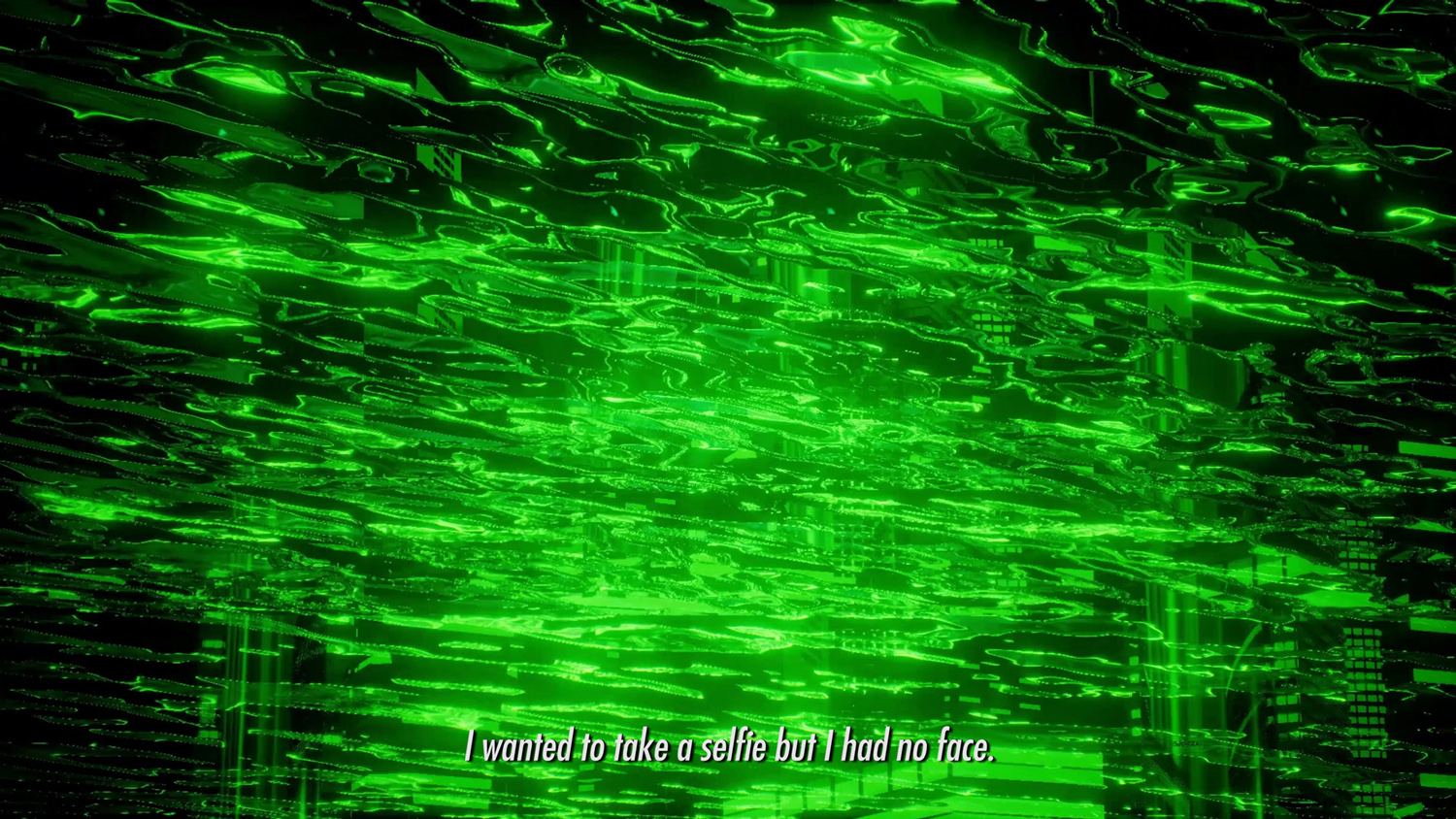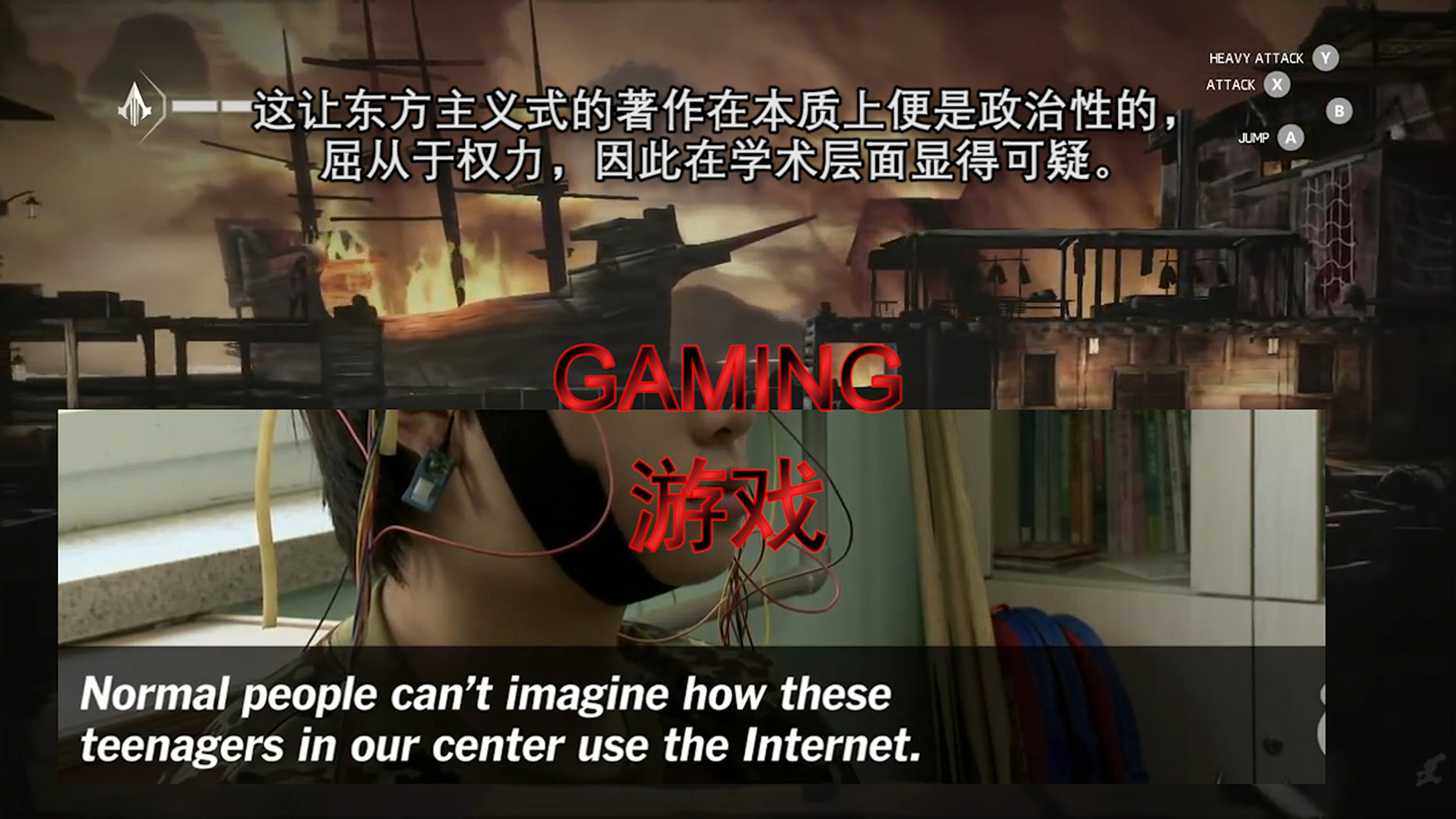 "

Many media scholars compare the ludic space of play against the more passive spectatorship of cinema. But again, this boundary is never clear-cut...

"

Lawrence Lek
2065 was made with Unreal Engine, a gaming software that's been used to create blockbuster games like Kingdom Hearts III. Why the use of high-end game aesthetics, detailed textures, and glossy models within your work?

My approach comes from a background in architecture and electronic music, art forms where glossiness is the default state. With architecture, you use 3D rendering software to simulate reality, but not to create the idea of play. If you look at CGI renderings of condominiums in Singapore over the past 20 years, you'll see a evolution that parallels the visual aesthetics you get in AAA video game titles. Both are moving towards this perfect simulation of reality, but one is there to sell real estate, and the other is there to create a greater sense of immersion. And, of course, today Unreal Engine is used for architectural visualisation as well.

But I'm much more interested in the world of illusion, in all its different forms. There is narrative illusion, which is made purely through language and text, related to ideas of post-truth, propaganda. And then there is the visual side of that, communicated through a video game simulation, a CGI rendering, or a film. I am particularly interested in this world where fiction and reality don't quite meet.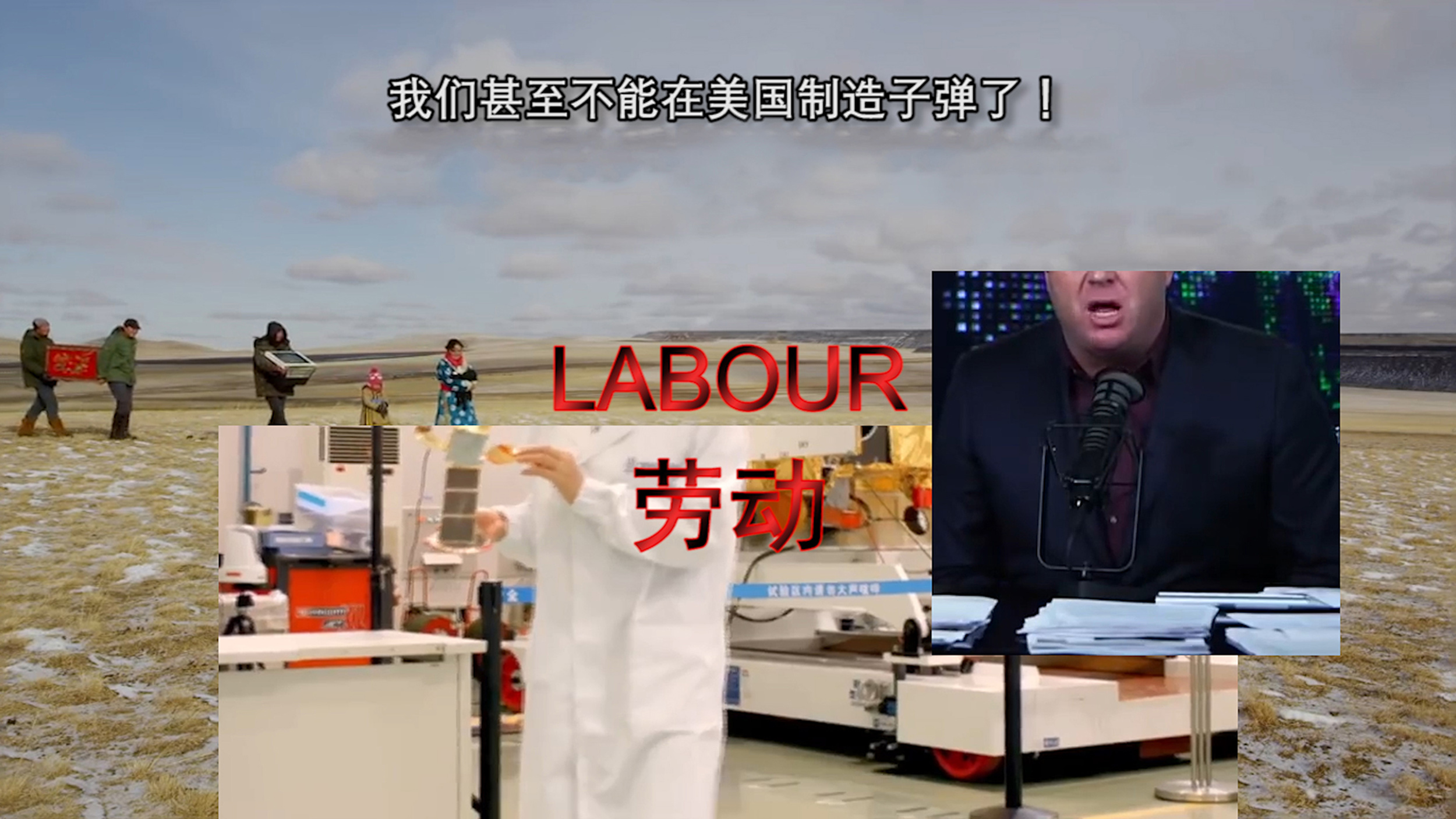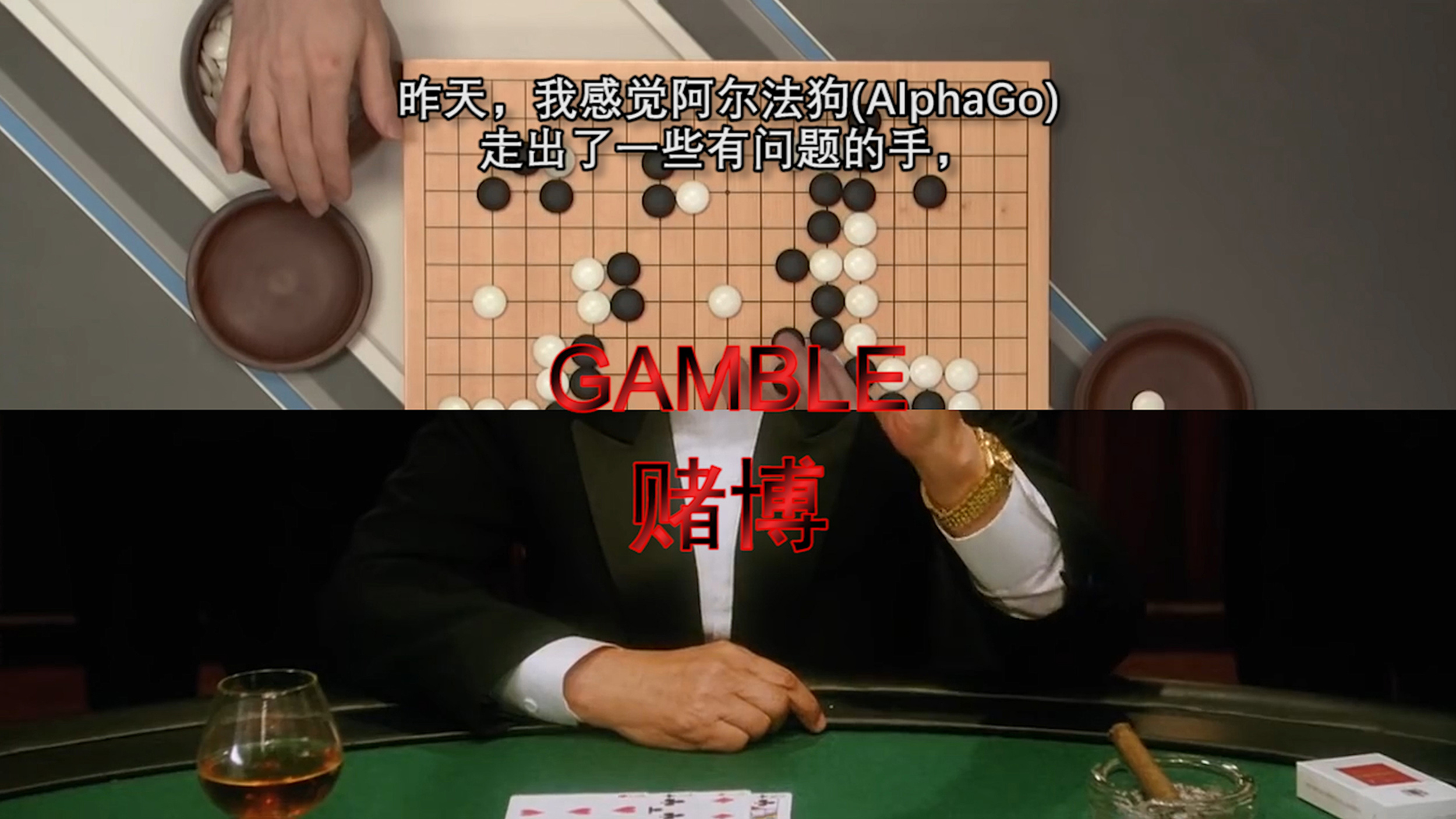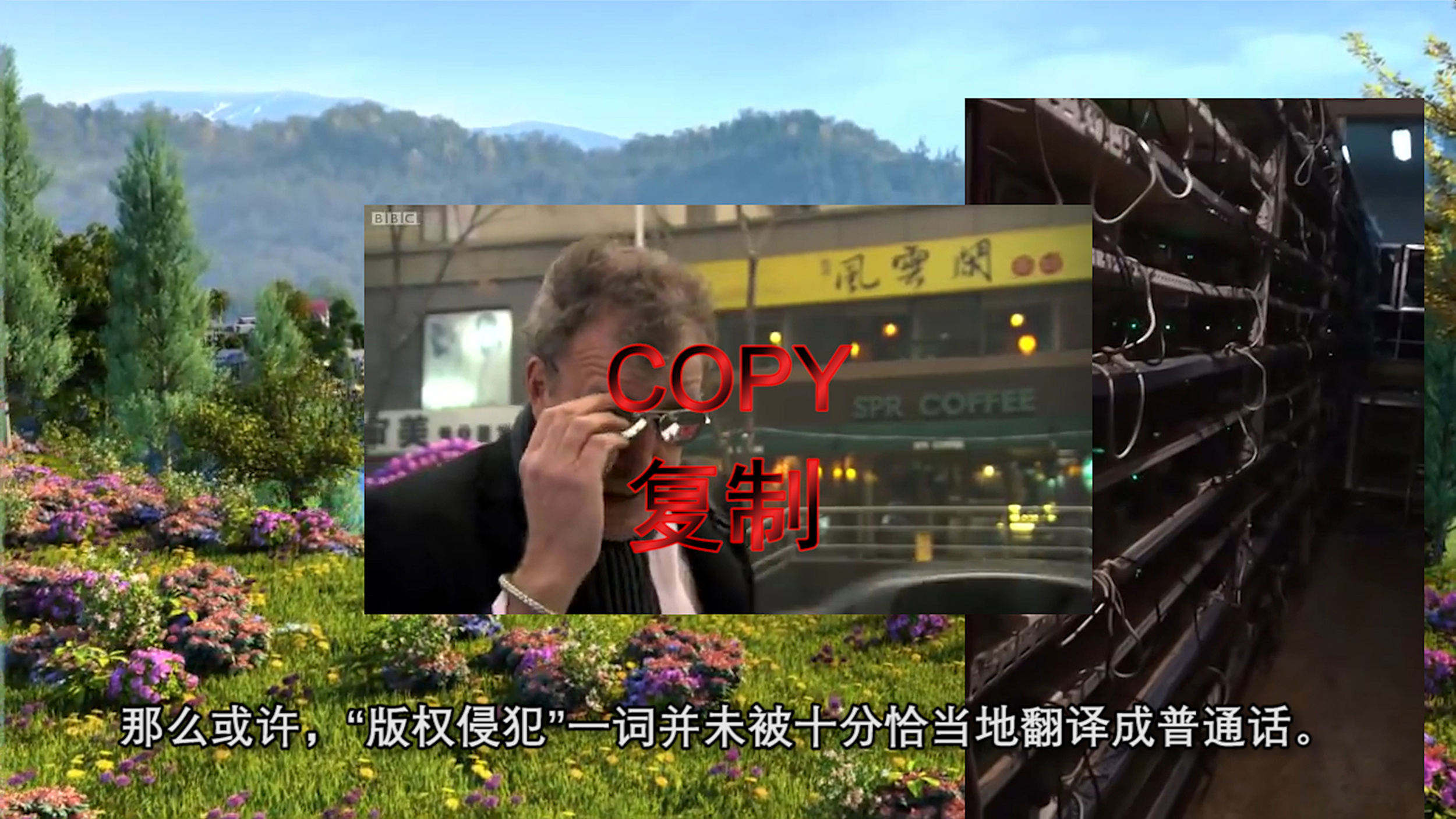 Lawrence Lek, Sinofuturism (1839 - 2046 AD), (2016). Image courtesy Sadie Coles HQ, London.

Video game scholars have written about the divide between narrative and interactivity within the experience of a video game. Is that divide something you encounter in creating your work?

Many media scholars compare the ludic space of play against the more passive spectatorship of cinema. But again, this boundary is never clear-cut, whether it's Call of Duty story mode, or Final Fantasy—you have sections of play and then you have cinematic cutscenes. I am exploring simulation as a medium, and the possibilities of virtual worlds, where you can combine 3D models, sound, video, and text. It is possible to draw from every time-based representational medium and put that into the work, so it really is a collage of reality and fantasy.

It also keeps me going in the sense that I can always create along the lines of expansion packs for video games. For this edition of 2065, the existing world around Marina Bay acts as the main site, and then these areas around the Asian Civilisation Museum and the Singapore River are the expanded zones.

And that serves as a model for artistic production as well.

Exactly. You can theorise endlessly about software, hardware, and the relationship between immersion and play, but there is also a pragmatic reason for why and how video game worlds expand—it is completely tied into market economics. Game publishers keep on expanding the world to keep gamers addicted.

In Geomancer, there is a moment where William Gibson's article for WIRED in 1993 is referenced directly, with the notion of Singapore as 'Disneyland with the Death Penalty' evoked. I was curious about the various cultural imaginings of Singapore that you're drawing upon in the narratives of Geomancer and 2065.

Growing up in London—this melting pot of cultures and societies—I have been fortunate to see many different perspectives, generally from a liberal, leftist viewpoint. William Gibson's quote represents a very distinct interpretation of Singapore in the liberal cultural imaginary, and there are a few others like it, such as an essay by the architect Rem Koolhaas in his book S,M,L,XL (1995).

Singapore as tabula rasa.

Exactly. Singapore is often seen as this perfect example of what an autonomous neoliberal country can be, and how it can thrive, right? Thatcher loved it. Reagan loved it. Now, pro-Brexit people love it. On the other hand, liberals use it as a case study in how a seemingly prosperous nation is underpinned by authoritarian structures and single-party rule. When I read these things by Gibson or Koolhaas, it triggers two contradictory feelings: one is, yes, from my liberal viewpoint, they're totally right, it's this prototype capitalist dream-state.

But the second thing I think of when Gibson calls Singapore "Disneyland with the death penalty" is his implication that material success has come at the price of freedom. But hang on! America has the real Disneyland, and it has an entire industry based on private prisons and capital punishment. Surely there's some double standard here. I don't know if it's Orientalist exactly, but the subtext of othering is so strongly embedded in these projections. They aren't so different from the pro-colonial, Imperialist writing of Rudyard Kipling, but disguised as contemporary liberal thinking, time-warped a hundred years later. This triggers some decolonial impulse in me.

But the reality is that Singapore needs to appeal both to China and to the West. It's a hybrid nationalism that is so dependent on taking both sides. Maybe younger generations are more self-conscious about this complexity. Sometimes I think of an alternate version of myself—if I had stayed in Singapore, I wonder what my mentality would be?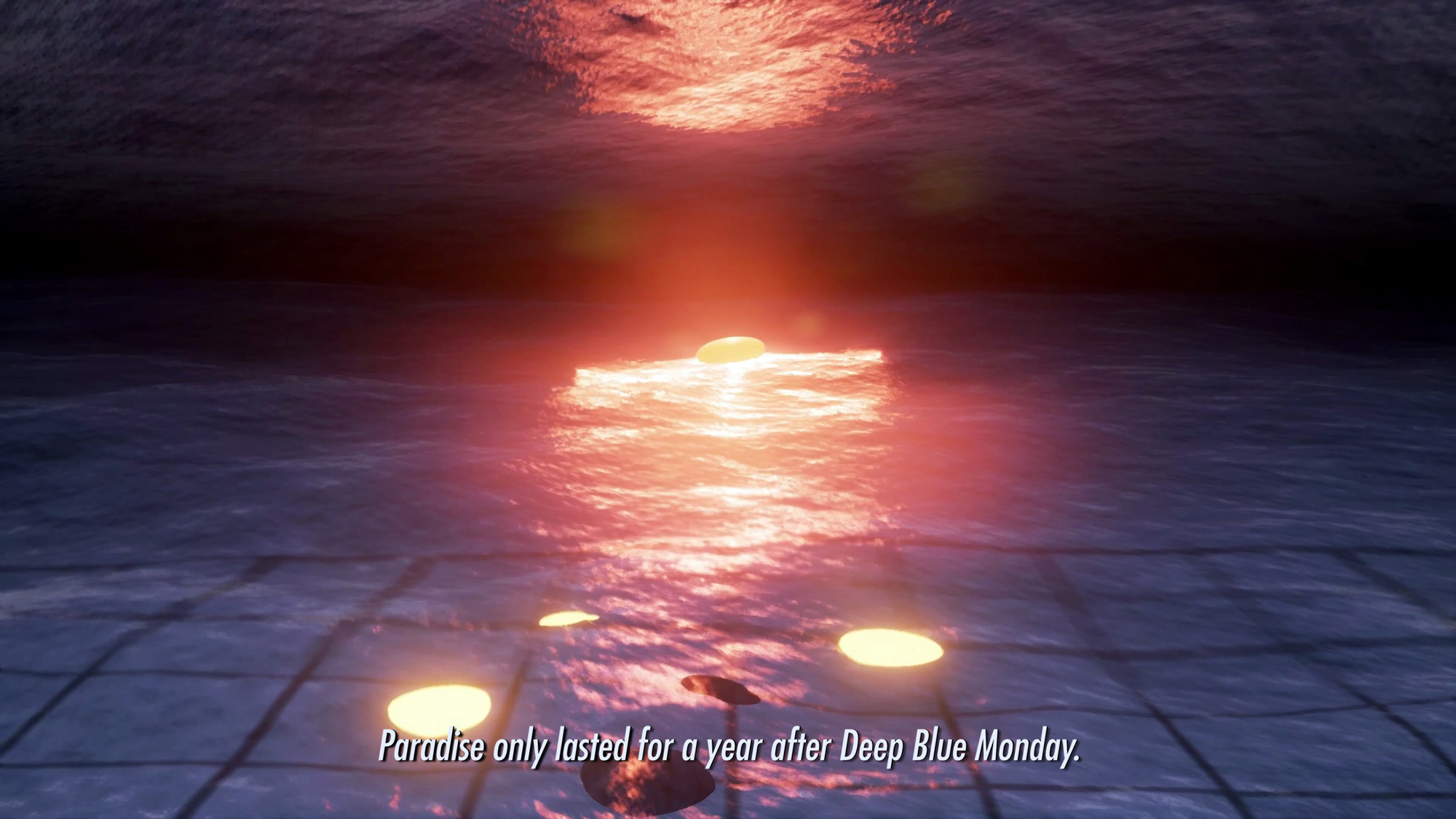 I'm thinking of your upbringing across several cities, now being based in London, along with the international art platform of the Biennale. Boris Groys writes that "any genuine contemporary exhibition isn't about local art in an international context, but an exhibition of international art in a local context." What are your thoughts on the notion of the international, and perhaps its relation to the platform of the Biennale?

I think that's very much his perspective as a hyper-global intellectual influencer. In my experience, the vast majority of art production is super local, done by small groups of friends, who may have little visibility or even knowledge about an international scene. The Biennale circuit is really the tip of the iceberg when it comes to artistic production and exhibitions. Contemporary art is a mediatised industry, so there's going to be a huge disjuncture between quantity and visibility.

Don't get me wrong, I exist in that international circuit. But because of my childhood spent moving around, I always think about what's happening in places where I'm not. I try not to assume that all I can see or imagine has the only claim to being genuine or contemporary. Local and international contexts support each other. One isn't better than the other, they're both part of the same world.