"

Space as a whole is stretching and will continue doing so forever, but some regions of space stop stretching and form distinct bubbles, like gas pockets in a loaf of rising bread. Infinitely many such bubbles emerge.

"

Max Tegmark
This very second, in a universe far, far away, writers and physicists alike are working within a comic possibility space. They have taken their cue, as is often wise, from the writings of the beloved writer Italo Calvino. In Calvino's collection of interconnected short stories, The Complete Cosmicomics, the literary imagination of cosmic space and time provides a contemplation of cosmology (the science of the origin and development of the universe) that takes seriously its scientific inquiry but also invokes it for comic effect, producing a "cosmicomic," a neologism invented by Calvino. Both the refreshing levity with which Calvino approaches the subject of space exploration, and his ambition in creating a forward thinking, genre-bending work such that literature was to keep pace with the progress being made in scientific research, are welcome approaches in this far away universe. By creating a space in which literature is contemporaneous with science through a comic depiction, Calvino, and the dwellers of this alternate universe, fosters a leveling off of fields increasingly perceived of as unequal.

This is not always the case in the universe in which you, dear reader, and I reside. In considering the origins of the universe, that is, how we came to be, we turn alternately to science or to god. Yet this dichotomy is rarely so simple or so clearly held apart: even as certain physicists insist upon distinguishing their work as "real science, not religious matter," as John Gribbin says, such crows of legitimacy often occur alongside a bleed of language into the dangerously religious sounding territory they so decry. In both form and content, certain scientific cosmological accounts resemble religion, but most physicists refuse to acknowledge and at times actively resist this correspondence. I argue that physicists can learn from their counterparts in the aforementioned other universe who work in the comic possibility space by relaxing their commitment to "hard science" in their texts, if not embracing the comic then at least finding a sense of humor in the uncanny resemblance between cosmology and religion. Without the inter and intra-discipline hierarchies of what are considered more legitimate bodies of knowledge, physicists can come to acknowledge that their efforts of inquiry stand on their own without being diminished by noting an association to religion, or fearing that resemblance to philosophy or the social sciences will taint astrophysics as a pseudoscience. There is much to learn from the exploratory ethos of Calvino, who accomplishes this in his Cosmicomics by making the strange familiar, and the familiar strange.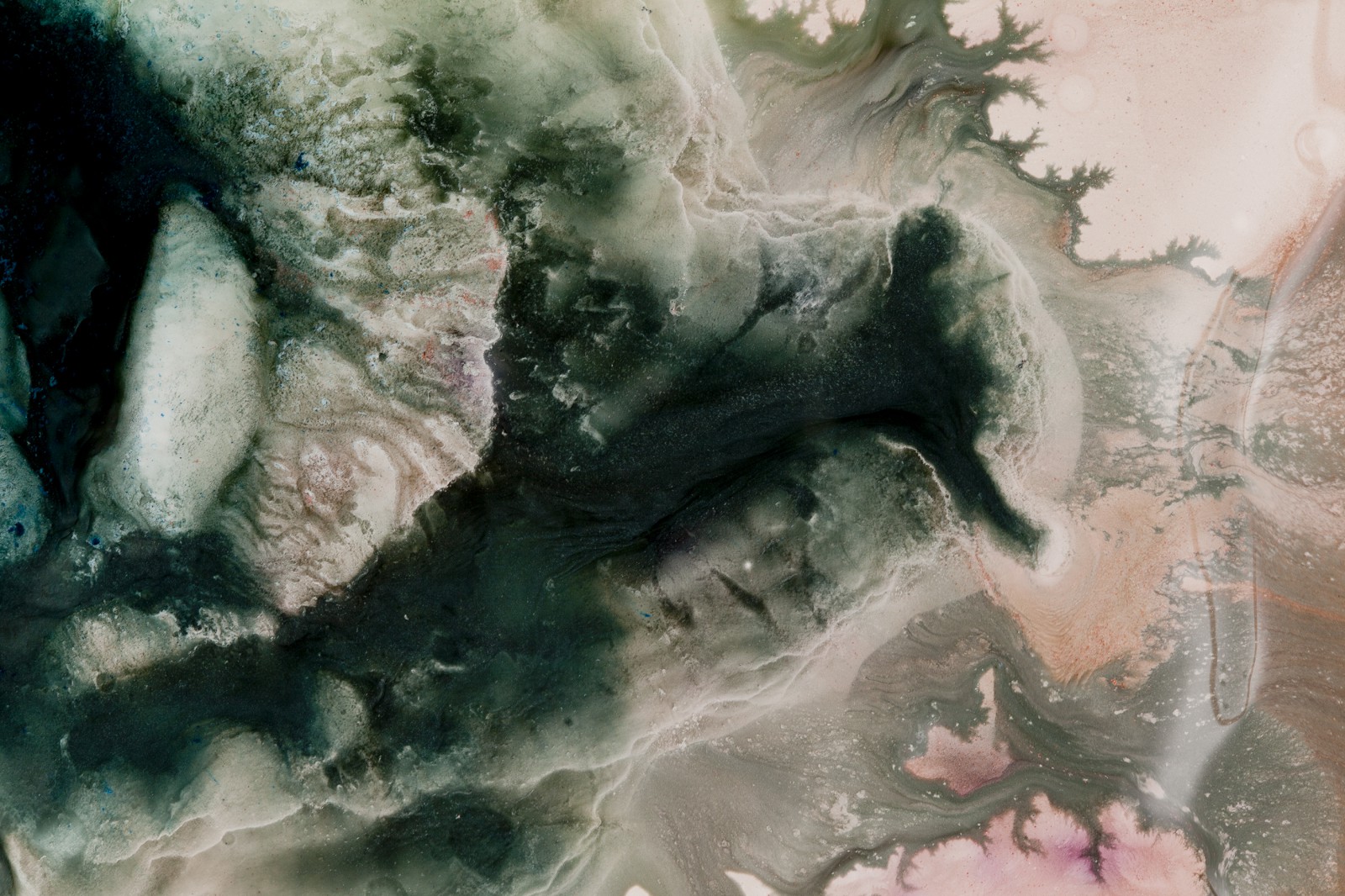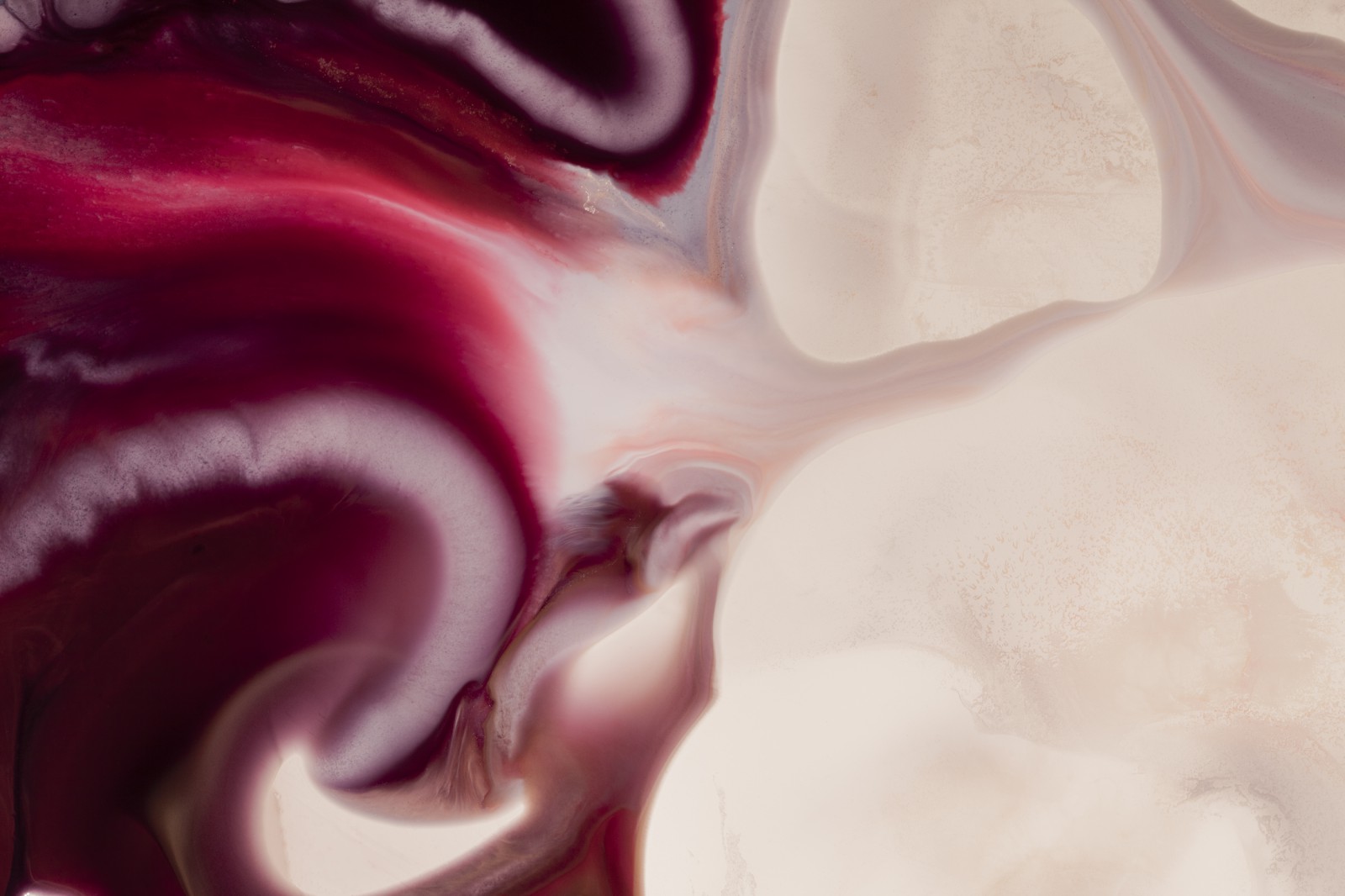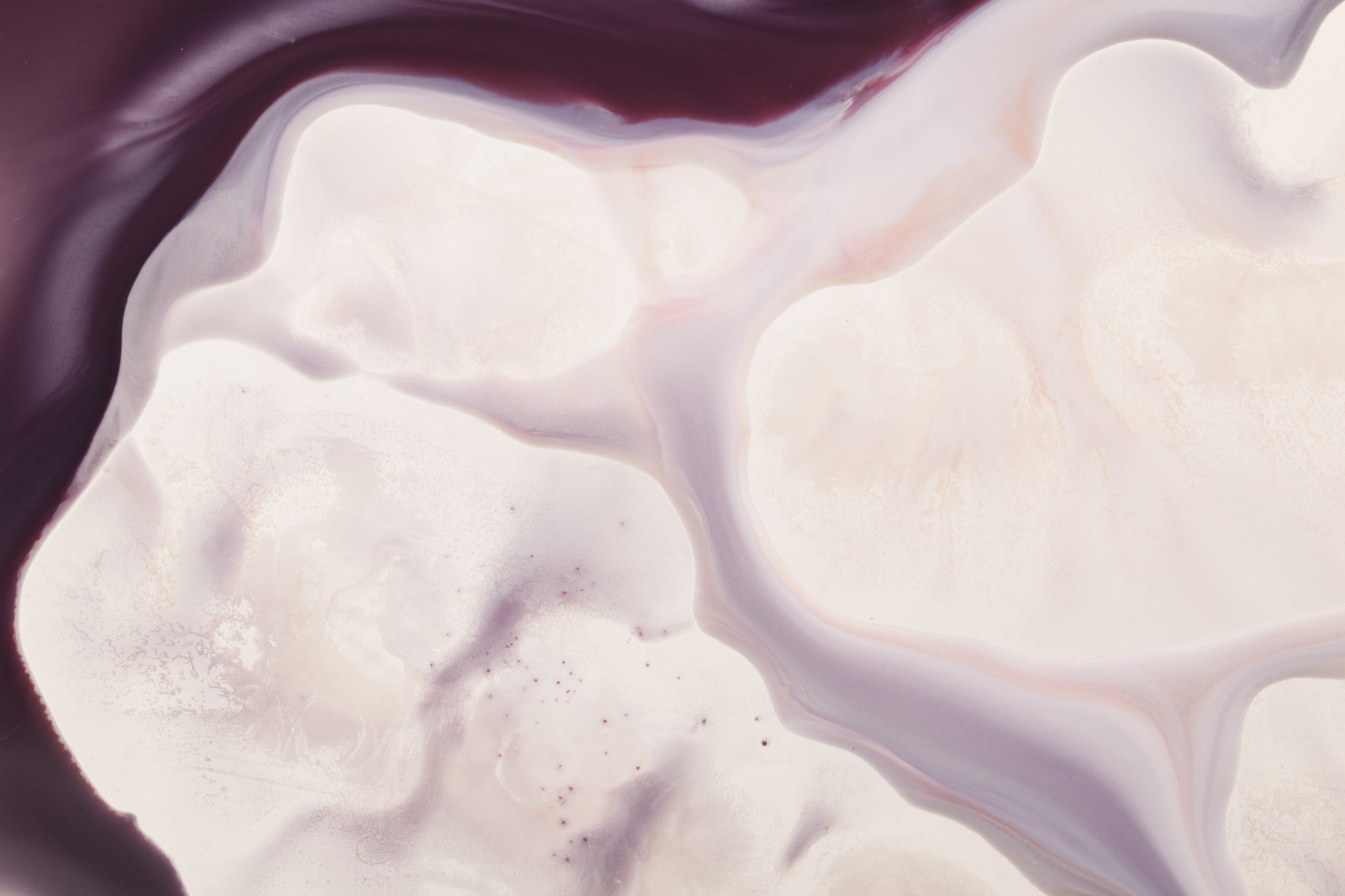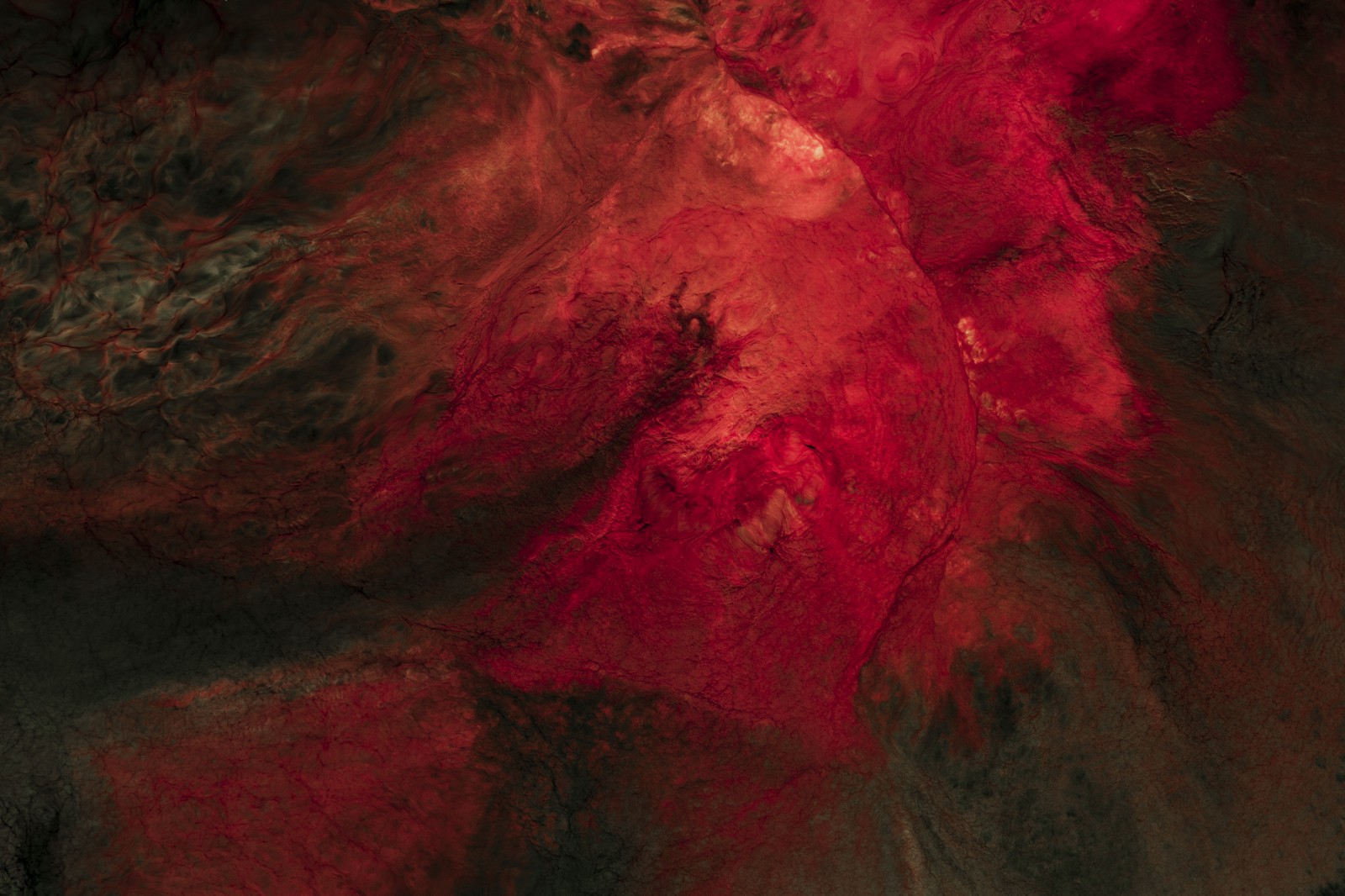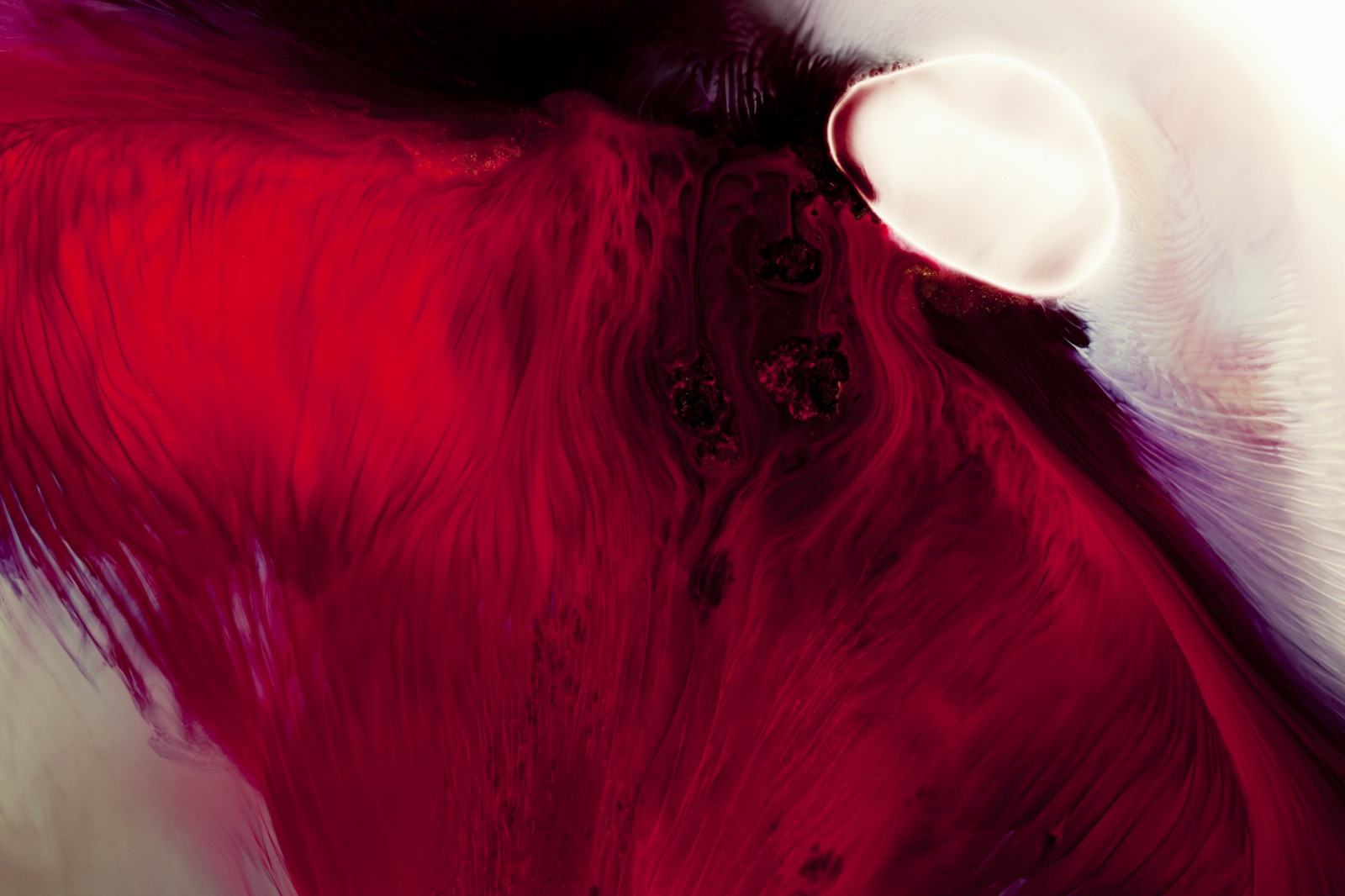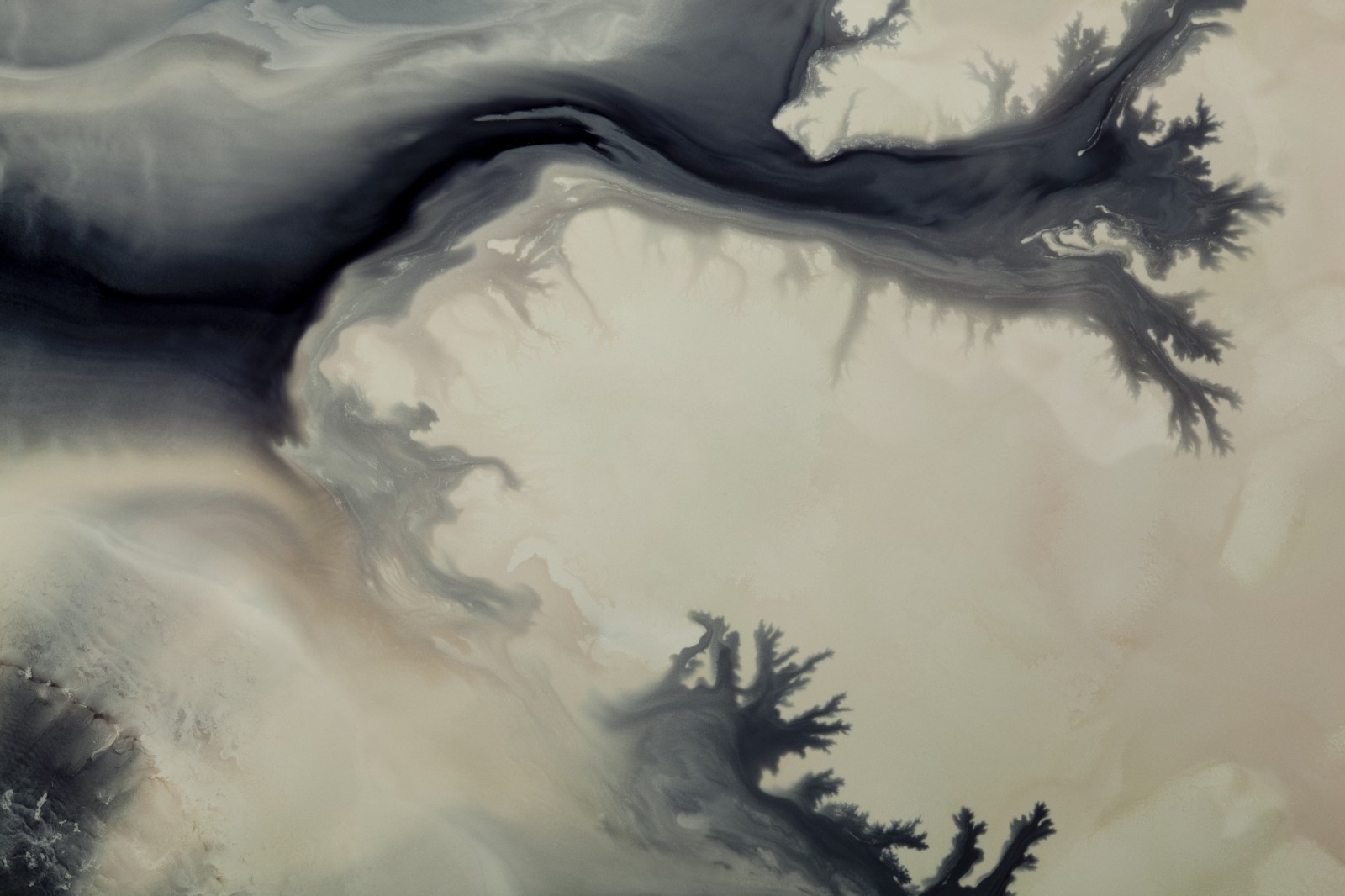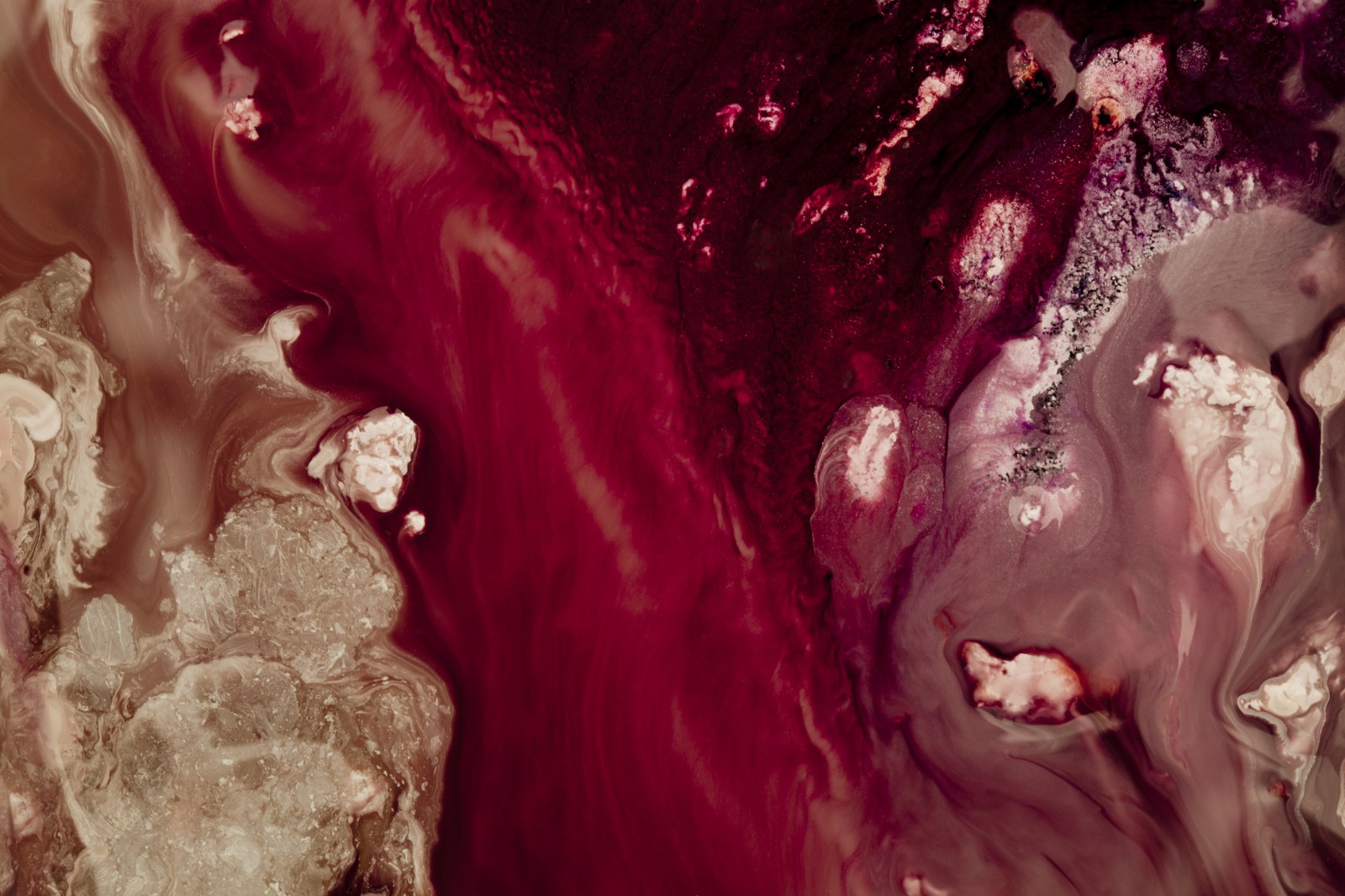 The photography of Dustin Edward Arnold and Nicholas Alan Cope explore the outward ripples of elements within the cosmic.
When Albert Einstein was working on his theory of general relativity, coming up with a cosmological constant in his calculations that explained the universe not collapsing upon itself caused him to breathe a huge sigh of relief: the cosmological constant reaffirmed an unchanging cosmos that was neither expanding nor contracting. The notion of an unchanging cosmos was appealing to Einstein because one which originated from a point in time would look too much like Creation as depicted in religious accounts, ergo the antithesis of science. By configuring the constant to reflect a repulsive gravity that only signified over large cosmological expanses, Einstein was able to retain the stability and unchanging nature of Newton's theory when applied to planets, galaxies and stars of our solar system. Then Edwin Hubble (yes, he after whom the Hubble telescope was named) made an observational discovery of an expanding universe in 1929 through calculating redshifts between galaxies, and Einstein was left to disavow the cosmological constant as "the biggest blunder of his life." From geocentrism to heliocentrism, to acknowledging a cosmos beyond our solar system, Einstein's cosmological constant had represented an intermediary step which acknowledged that there was a wider system beyond ours operating on the theory of general relativity, but allowed for our solar system still to follow a longer-held model of Newtonian physics—it was comforting, to say the least. But if Einstein had forgone comfort and trusted the original equations of general relativity and resisted maintaining the status quo of an unchanging universe, he would have arrived at a theoretical conclusion of an expanding universe.

*
The Big Bang happened when a patch of ordinary space, containing no matter but filled with energy, appeared within a different kind of space called the "false vacuum". It then grew like an expanding bubble. The process of inflation caused a sudden stretching that smoothed out the cosmos, spreading matter and radiation equally across it like butter on a loaf. This expansion stopped after a fraction of a second. But according to this theory, the false vacuum should also experience a kind of inflation, causing it to expand at fantastic speed. Meanwhile, other bubble universes can appear within the fabric of space—our Universe appeared 13.8 billion years ago, but these arise constantly. That is to say, the Big Bang was not in fact a one-off "bang" as is commonly thought: expansion continues, just not in our observable universe. This scenario is called "eternal inflation". The inflationary multiverse theory suggests there are many, perhaps infinitely many, universes appearing and growing all the time. But we can never reach them, even if we travel at the speed of light in perpetuity because they are receding too fast for us ever to catch up. As such, we are destined never to coincide directly with the peacefully coexisting writer-physicist compatriots mentioned at the start of the piece. Of course, there will be many who doubt and challenge the existence of our dear compatriots and the alternate universe they inhabit. Yet we hope, or have faith they do.
And therein lies the rub: as much as scientists have been loathe to admit, as we push to ever greater frontiers in learning about the universe(s) around us, we encounter uncertainty and unknowns aplenty. Doubt and the limits of what we know creep in, and we find ourselves requiring belief in science in the absence of certainty, and in the territory we might have thought was only reserved for religion. The notion of an inflationary multiverse might seem outlandish right now, but consider that before ground was broken on each stage of cosmological exploration, standing on the precipice of what was about to be discovered no doubt seemed outlandish as well. As such, thinking about the multiverse puts us in the same frame of mind that Calvino was likely in when beholding space exploration between 1965-84, and allows us to consider some of what the philosophical and metaphysical underpinnings of The Complete Cosmicomics.
Each of Calvino's cosmicomic tales begins with a statement of a genuine or apocryphal scientific hypothesis, usually regarding the cosmos, which is then followed by a first-person narrative recounted by the protagonist, Qfwfq. Qfwfq, a cosmic know-it-all, was present at all key moments in the history of the universe from the Big Bang onwards, and his comic colloquialism undercuts the potential seriousness of the scientific themes. Calvino's intent was for his literary endeavor to keep pace with the progress being made in space exploration—he wrote a vast majority of the stories in this collection between 1963 and 1968 during the space race between the US and the Soviet Union. Calvino was also struck by the realization that the great ancient cosmological myths were both the predecessors and the equivalent of modern science, and wanted to combine the two, allowing the concrete scenarios of myths to illustrate the more abstract notions in science.
Calvino's The Complete Cosmicomics opens the door to multiple perspectival experiences of temporality and physical laws, and that beyond content, the form of this volume navigated by Qfwfq imitates its cosmic content, namely that of a multiverse. While Calvino only goes as far as mentioning galaxies, not universes, other than our own, the endlessly shape-shifting nature of the narrator and the lengths to which Calvino relies on defamiliarising gestures to position the reader in each piece prompts in the reader an exploratory conceptual experience which could well include different physical constants and infinite possibilities. In The Complete Cosmicomics, Qfwfq, though described as a cosmic know-it-all, is not an omniscient narrator but a shapeshifting entry point into different tales in which he manifests as a dinosaur, a mollusk, a moon-milk gatherer, among other things. The experience of reading each entry of the Cosmicomics is not one of disorientation but of anticipation to be oriented temporally, physically, texturally, and linguistically. We stand, with each new story, on the edge of an unfamiliar precipice, speculating as to what we might learn next. With speculation comes a thrill, but also a curiosity that opens us up to learning about that which we have not experienced or considered.
It seems timely, then, to note how Calvino's work broaches the influence of speculative or science fiction. Calvino's grasp of cosmic content, which he renders comic, has reference points in both developments in space exploration, and science fiction, which was being introduced for popular consumption in the ten or so years prior to Calvino's first volume of cosmicomics but still loathe to be spoken of in literary circles. While much of science fiction looks to the future, Calvino's cosmicomics often depict the very beginnings of our universe, a twist on the sci-fi genre whose conventions they sometimes hail. Regardless, Calvino's work, though more concerned with primordium than the future, nonetheless resonates with the genre, I would argue, simply because of its focus on the cosmos and it being fiction concerning science. The beginnings of the universe are just as outside the realm of our immediate experience as the possibility of multiple universes or the end of the universe; evidence of the Big Bang are as empirically (experientially) mind-boggling as projections of the Big Crunch or Tear, not to mention the fact that the inflationary multiverse theory directly builds upon the expansion posited by the Big Bang theory. I submit that though Calvino's cosmic content is focused "All at One Point," or period, there is a timelessness to his considerations. These stories which float above time are further buoyed by their comic presentation which lends them to the repeated amusement and rumination of the reader. In contrast to the drive to find ultimate explanations for everything, religious or scientific, typified by much writing on cosmology which aims to anchor discourse, the levity of gently mocking parody allows form to match the content of infinitely emerging bubble universes.
While most of Calvino's earlier cosmicomics parody the content of modern cosmology in addition to science fiction, it is his later work, from 1984, that directly skewers the practices and driving forces in the cosmologist community. "Nothing and Not Much" opens with a newspaper cutting from the Washington Post declaring that the universe came into existence in an infinitesimal fraction of a second, and Qfwfq self-positions as the substance of the universe itself: "we–imperfect accidents of creation–are how the Universe thinks about itself." It is here that Calvino accomplishes explicitly what he does so well throughout the volume—he imbues the infinitesimal dust, the quintessence of the universe that is so difficult for us to picture, with thinking, feeling qualities that are, if not human, at least para-human. Whatever Qfwfq and the characters of each cosmicomic are physically, their consciousness is rendered in a way that the reader can relate to. The parodic tour de force here occurs when Qfwfq, as the essence of the cosmos, takes on the concerns of the very cosmologists who study it. Calvino writes:
"...my fear...that as soon as the expansion let up, the contraction phrase would begin at once with an equally precipitate return to non-being. I reacted by leaping to the other extreme: 'Completeness! Completeness!' I proclaimed far and wide; 'The future!' I cheered; 'I want immensity!' I insisted, shoving my way through the mill of forces; 'Let potential be potent!' I incited; 'Let the act act! Let probabilities be proven!'"
Here, Calvino suffuses and merges the anxieties of Qfwfq and those of the cosmologists, who likely are contending with the metaphysics of their discovery. It is this vein of thought which has led physicist Marcelo Gleiser to write, "After five millennia of intense searching and hoping for some kind of ultimate explanation for everything, religious or scientific, we must move on." Calvino makes the issue an age-old one, one as old as the universe itself, once again gliding into timelessness in talking about the beginning fractions of a second.
Cosmologists bridle at the comparison to religion: many such as Gribbin are intent on establishing an ontological and epistemological gap between the science and myth of the events of cosmology, yet to some degree, science is expressed through language and unfolded in a story of sort; at the level of expression, myth is what is most communicable to the wider world, and perhaps more troublingly for the hardline physicists, cosmology has just as many unknowns which require leaps of "faith" as dreaded religion. Instead of trying to hold apart these two poles, scientists are better off acknowledging the connection with religion and use it to communicate aspects which may alienate a wider audience, as well as broaden their own conceptual understanding of their field.
By examining the principles of our own disciplines that may resemble other fields we most disavow, we can learn a lot about the sorts of knowledge claims we are making. The Complete Cosmicomics served as Calvino's bespoke comic possibility space, in which he made the strange familiar, and the familiar strange.
Similarly, by pairing cosmology with its foe, religion, and having the temerity to suggest likeness, this breaks down hierarchical epistemological practices between and among disciplines, and could potentially allow cosmologists to think much more expansively about their own field. The key to a comic possibility space is not to lay claim to "Completeness! Completeness!", as Gleiser says when he encourages the community to embrace asymmetry over perfect totality.
In a universe far, far away, cosmologists are writing about cosmology acknowledging rather than eschewing its mythic dimensions, and in another further away still, cosmologists are even embracing and enfolding myth into their work.