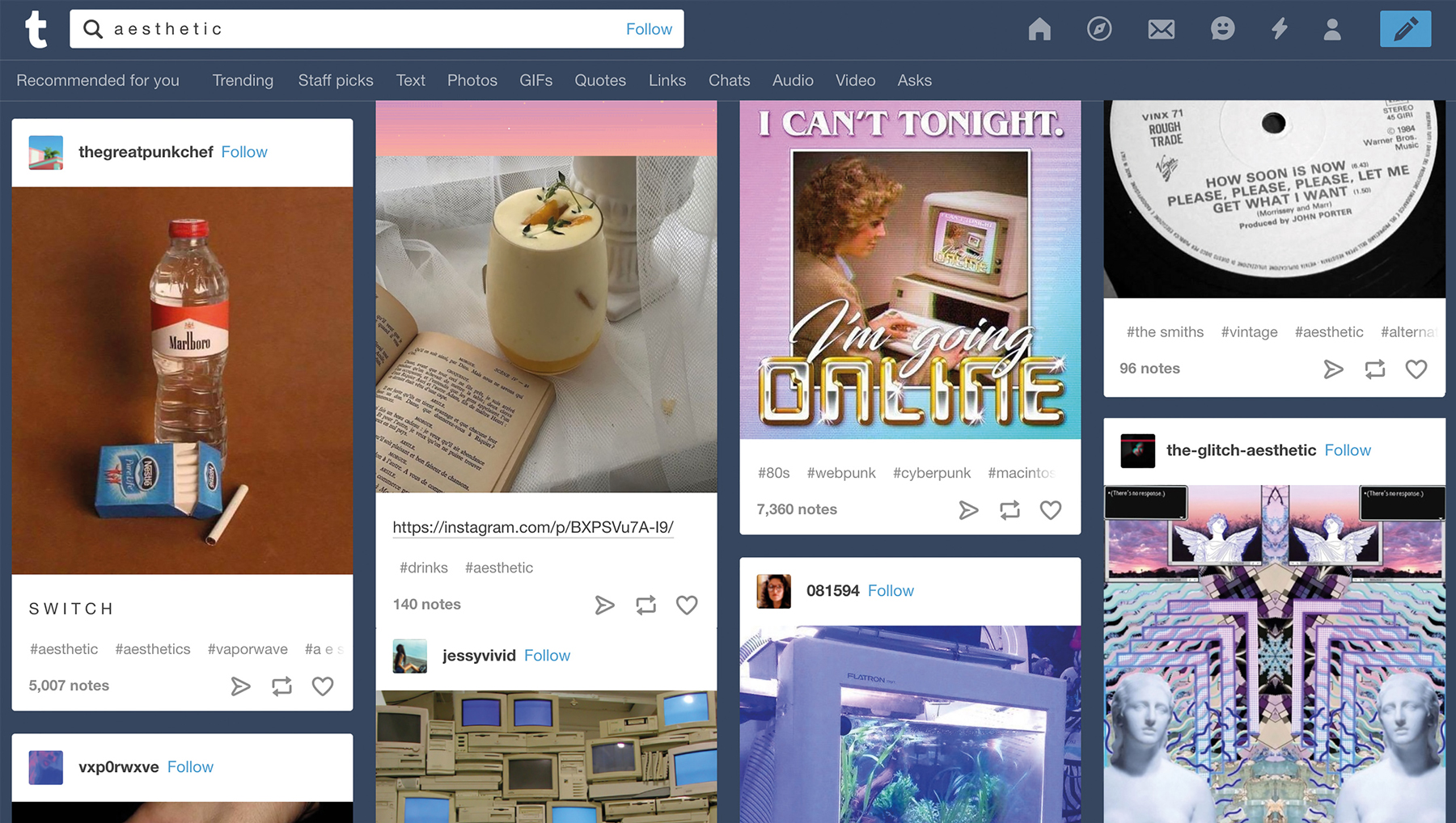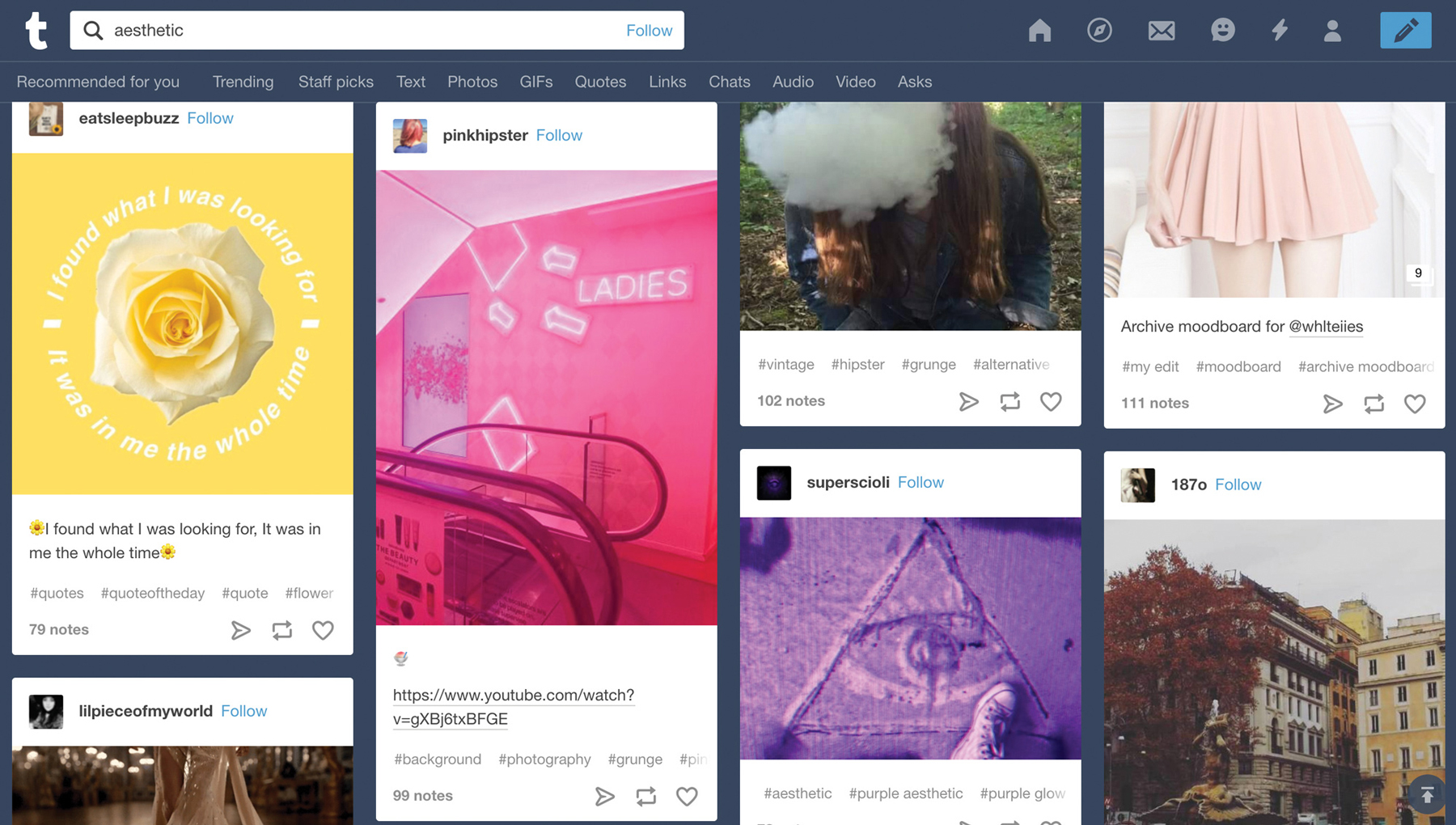 Nary a soul in the English-speaking world has not heard of William Shakespeare. Pop culture, compulsory education and society in general thrust the Bard of Avon's works upon us and, no matter your aversion to Romeo and Juliet, you will never be able to escape Shakespeare's influence upon modern linguistics. Shakespeare has been credited for large swathes of the English language, from things as mundane as 'anchovy' or 'bedazzled' to the more esoteric 'sound and fury' and 'this mortal coil'. Scholars are careful to note that many of these neologisms cannot conclusively be attributed to Shakespeare—it is hard to imagine that no one felt the need to refer to dried fish before him—but that most of these new terms, as far as lexicographers can tell, first appeared apparently in Shakespeare's work.
The tricky nature of neologisms—new words and phrases, or new meanings—is two- fold, particularly in a time chock-full of language. Firstly, how do you pin down its origins? And more importantly, what does a neologism actually mean? Consider 'on fleek' which, from our best approximation, is the hipper version of 'on point', that is to say, perfectly executed or done precisely right. Merriam-Webster (yes, the dictionary) published a two-part post on the origins and sudden ascension of the term, but what is more fascinating and relevant than the semantic etymology of 'fleek' is how it has been co-opted into popular culture so quickly as to be jarring to those who do not constantly inhabit the spheres of internet culture and social media through which it spread. Suddenly, everything was on fleek, from fast food sandwiches to dance moves. No matter its original use, fleek has been remixed and hashtagged into an ambiguous approximation signalling a sentiment of 'dang, that's good'. And even then, your guess is as good as mine as to what 'fleek' really is.
Ultimately, neologisms are important not only for their linguistic capability in describing new occurrences, but also in that examination of their use allows us to understand the culture in which they gained prominence, and value is derived from determining why they have become commonplace. If language is a way in which we process the state of the world, then neologisms establish new tensions and relationships between the past and future.
Here, we have attempted to define, but also dissected the significance of two neologisms and what they herald beyond dank internet memes.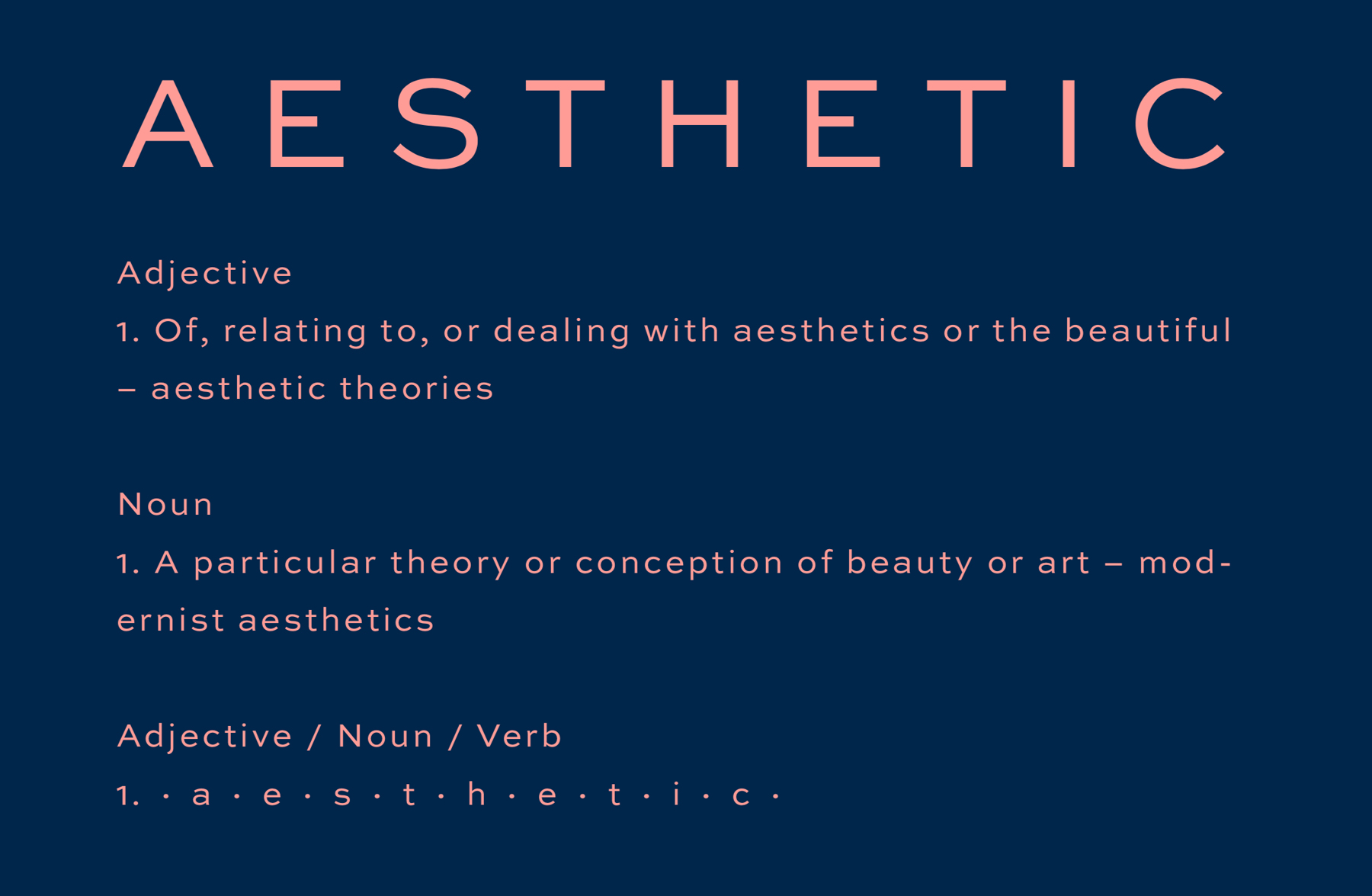 A black and white photo of a subway tunnel. A quietly desperate quote, imposed over a pastel filtered sunset, set on a rose colour-blocked background. A vapourwave music video. Someone's puppy fast asleep on soft sheets. A pansexual moodboard. All these posts turned up within five minutes of scrolling through Tumblr's 'aesthetic' tag. Searching instead for 'a e s t h e t i c' filters out the baby animals and inspiration boards, flooding the dash in seapunk, more vapourwave, and an impossible amount of glitch art.

Aesthetic is particularly infuriating in its widespread use because it is so similar to, clearly derived from yet fundamentally separate from 'aesthetic' as a term. Usage varies from 'that's aesthetic af', to 'I love this, it's my aesthetic' or even just 'a e s t h e t i c'. No one is really sure what aesthetic precisely refers to, since it latches onto everything from a specific style to a general description of what is, in other terms, aesthetically pleasing, to simply the act of announcing something, in a tag, as aesthetic.
If we trace the proliferation of things labelled aesthetic, we will find that while it may not originate from the genre, there is a strong correlation of the concept with the rise of vapourwave. Whether it was initially used ironically to criticise the institution of art and style, a e s t h e t i c nonetheless became a way to indicate that a piece of digital content was coherent with the vapourwave movement.
But aesthetic differs from vapourwave in that we can attribute a certain, yes, aesthetic, themes and characteristics to things we classify as vapourwave. We can ascertain, if we are familiar enough with the genre, whether specific content can fall into its category without needing to be told. Meanwhile, aesthetic is just aesthetic. It is whatever has been declared to be, and, crucially, only when it has been declared to be aesthetic. To complicate things further, there is a distinct difference between aesthetic and a e s t h e t i c. That deliberate stylisation separates casual users of aesthetic, who use the term earnestly to mean pop-ish trend and/or style, and those who take the time to label their posts aesthetic—amongst more complex variants—and are referring, ironically, to a specific aesthetic of a e s t h e t i c, best explained by a new-vapour-wave cyber-sea-punk cyberscape of beautiful, broken, glitched out digital imagery. In short, aesthetic could contain the vapourwave-ish, but a e s t h e t i c is most probably vapourwave.
In his video for PBS Idea Channel, "What is ~A E S T H E T I C~ Experience?" Mike Rugnetta posits that aesthetic is a collective proposition of aesthetic value. The action of aesthetic, in tagging and liking and reblogging, is a validation of the aesthetic or even artistic value of a particular artefact, over a wide range of identities and experiences. It is a radically democratic, anti-institutional demonstration of how art is not solely comprised of a corpus of paintings or sculptures determined by the art industry or even aesthetic philosophy. Rugnetta proposes, "Aesthetic admits that aesthetics is contextual and ongoing. It can be guided, influenced, directed and even demanded." Aesthetic performs a process of declaring atypical art objects (reproduced photos, cheap photoshop jobs, glitchy videos) and art subjects (neon lights, Windows 95 program errors, urban decay) art. What's more, it does so through the most non-physical, non-experiential media of the internet, which Rugnetta indicates has been seen as the avenue least capable of housing a traditional aesthetic experience, where both physical presence and uniqueness hold importance.
The whole thing seems like an ironic internet in-joke, gone too far. But despite the occasional bout of grammatical outrage, aesthetic is slowly altering the way internet-raised generations evaluate style or even actual aesthetics. There is the larger collective awareness of a certain process of curation, leading everyone on the wild hunt for their own aesthetic. It may be largely superficial, mainly expressed through pretty packaging and tons of houseplants, but as aesthetic asserts, there isn't really anything wrong with that. The consideration of aesthetic pleasure in mundane objects potentially leads to the consideration of philosophical aesthetics, and at the very least, leads us all to be more mindful of both the products and images we consume.
As for proponents of aesthetic, they have gradually been gaining—unwelcomed or not—attention over the past few years from the mass, with visual references from artistes like Rihanna and Lady Gaga to Pantone's declaration of Rose Quartz and Serenity as 2016's colours, hues of pink and blue respectively highly familiar to vapourwave and seapunk followers. This conflation of aesthetic and a e s t h e t i c, amidst other trends like normcore, is speculative of the future progression of art, suggesting that the definition of artistic experience must necessarily expand to accommodate digital discourse, the everyday mundane or even pop culture. Like all other art neologisms—surrealism, pointillism, cubism— a e s t h e t i c is, although counterintuitively, establishing an aesthetic, albeit one of everything and anything.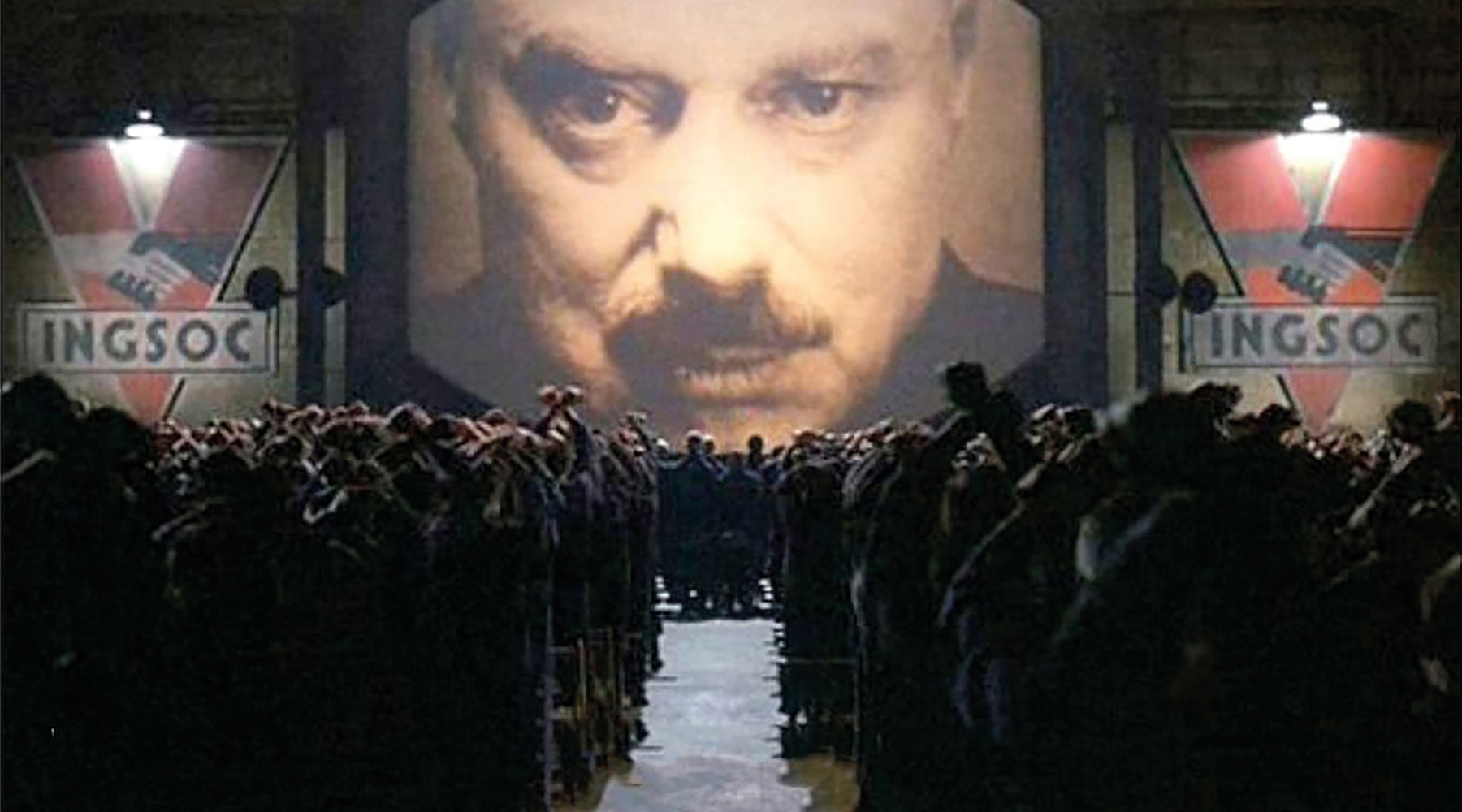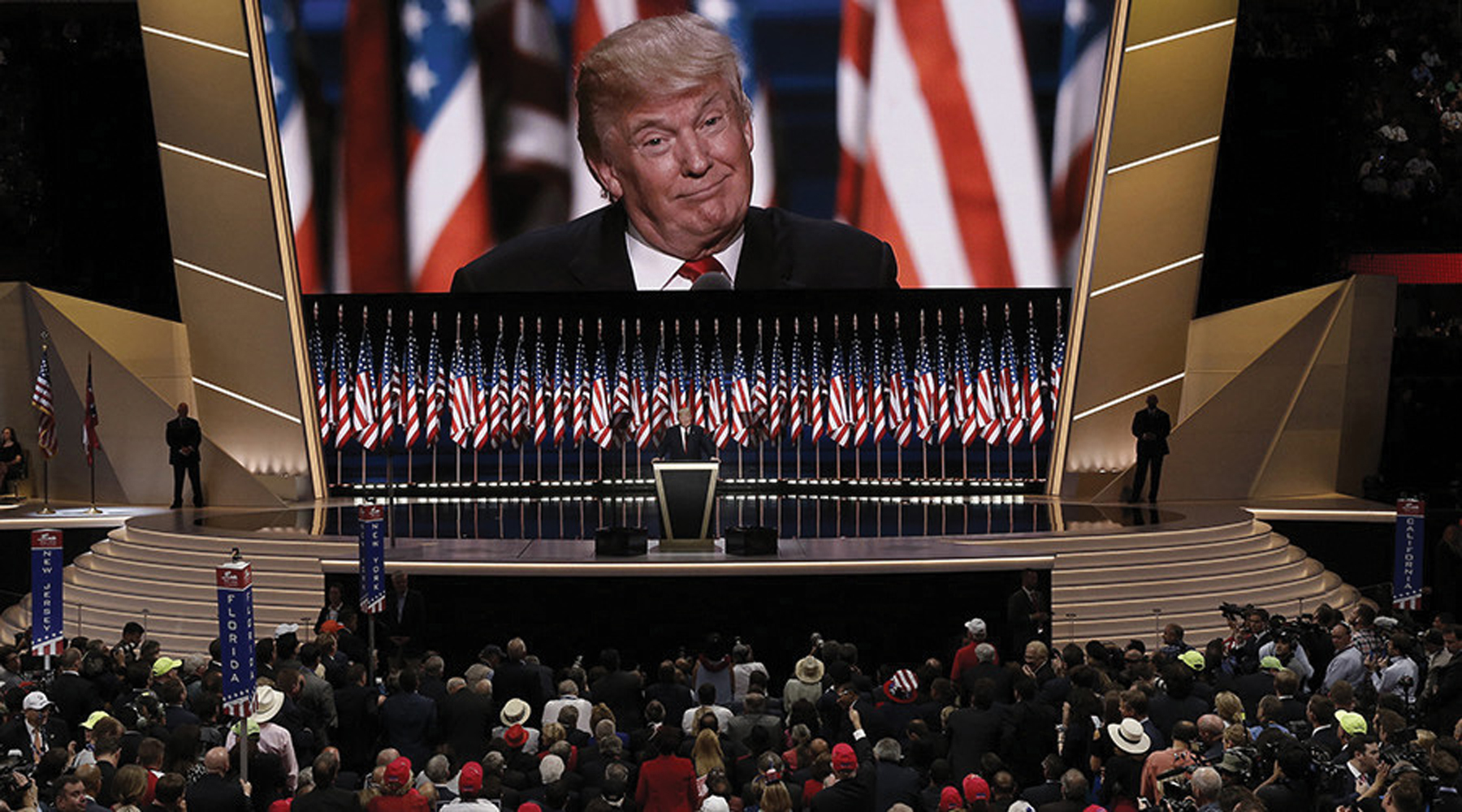 1984, film adaptation by Michael Radford (1984). Footage from a rally by Donald J. Trump, (2017).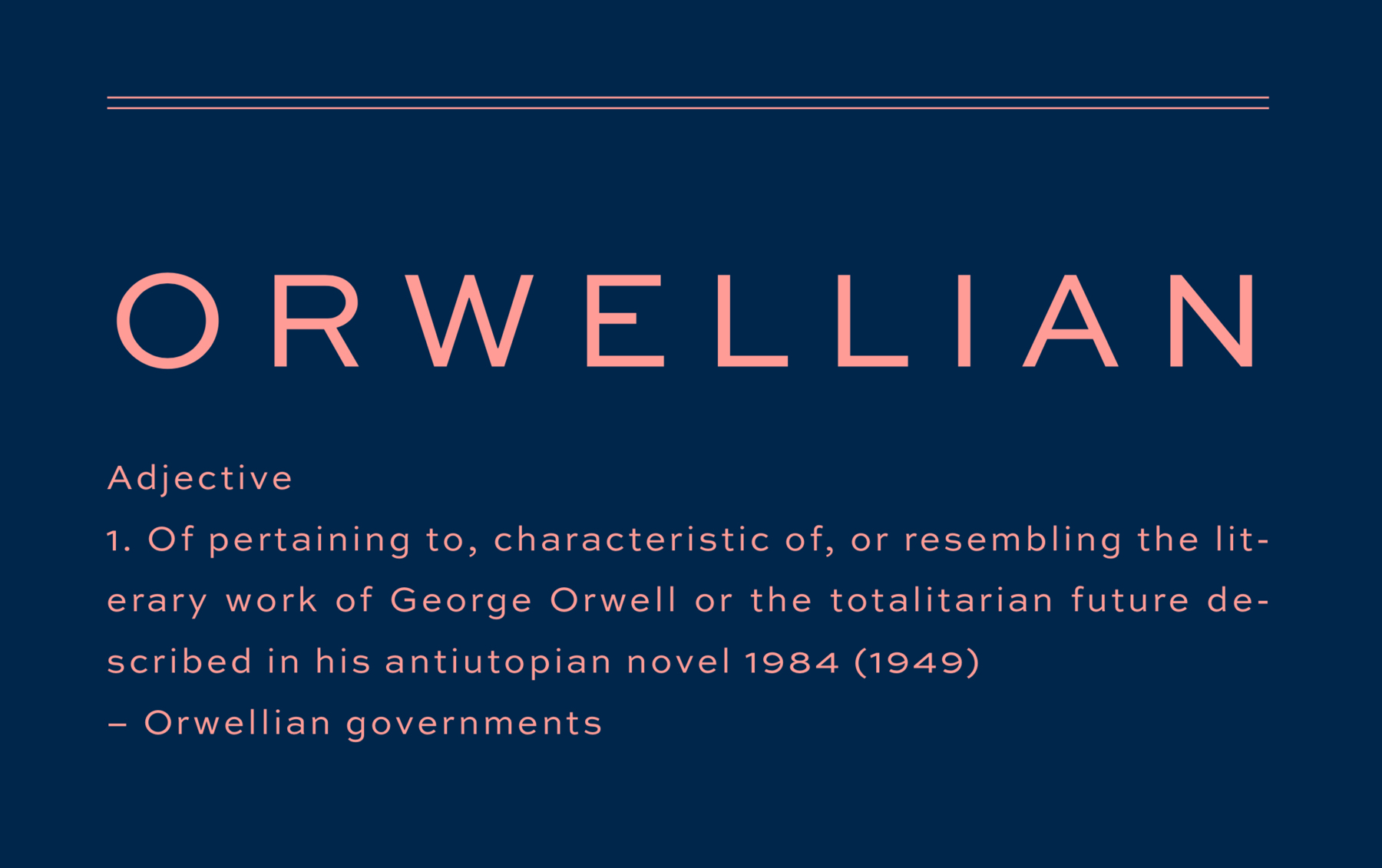 It is sometimes confusing to remember that George Orwell published his critically acclaimed novel 1984 in 1949. Theorists suggest he simply inverted the latter numbers of the year he started writing, 1948. Orwell, a noted Socialist, conceived 1984 against a backdrop of the rise of the Cold War, and his despondency at the ideological division of the world into two spheres produced one of the most famous dystopian novels. 1984 sets a bleak premise: the world has been split into three super-states. Our protagonist, Winston Smith, is a ministry official in charge of historical revisionism within a totalitarian regime. Enlightened to his position, Smith attempts, and fails to break out of the total control of his government, ultimately succumbing to their brainwashing.

What makes 'Orwellian' such an interesting neologism is how its origin, 1984, details how the polity under which Smith lives exerts its control, by thinning out the language available to its citizens. This condensed language, 'Newspeak', literally prevents its citizens from rebellious thoughts, by obliterating the words needed to articulate rebellious concepts, functioning in reverse to neologisms. Philosopher Miranda Fricker has precisely the term for this procedure: hermeneutical injustice, where a significant portion of an individual's social experience is barred from collective understanding, due to a structural identity prejudice. Fricker uses as an example the coining of 'sexual harassment', before which survivors could not explain their suffering or seek redress because of the lack of a legal or cultural framework. Only after this neologism gained prominence judicially and socially could we even begin to understand and determine both the extent and consequence of such crime.
Contemporarily, 'Orwellian' has evolved beyond the specific hermeneutical injustice of 'Newspeak' and come to generally describe a kind of totalitarianism supported by constant surveillance and policing. In terms of our urban landscape, we are Orwellian indeed. Security cameras, TSA checks and hypothetical border walls, a holdover of paranoia birthed from the horrific impact of 9/11 and raised on the subsequent war on terror, have divided the world into a tenuous 'us' versus 'them', the precise situation which inspired 1984.
While, as evidenced by 'Orwellian', we as a culture have not stopped entering words into our collective dictionary, we are still very much in danger of the kind of erasure described by 'Newspeak' and Fricker. Euphemisms such as 'the war on terror' or 'aggressive vetting' are very clearly about reinforcing the distinction between outsider and insider. In doing so, there must be a denial of the outsider's identity, reducing them to the singular concept of 'enemy' or 'invader', ignoring their aspirations, families, beliefs, or even basic rights as human beings. This is the true meaning of 'Orwellian', a crafting of nationalistic lingo which trickles down into the mindset of the average citizen, uniting them, perhaps unknowingly, against an imagined other.
Increasingly, this illusionary enemy figure is being conjured within the geographical borders which are supposed to physically establish civic otherness. As specific traits are used to conceptualise the perfect citizen, those falling outside these descriptive markers—other races, other sexualities, other genders, other nationalities, other religions—are systematically eliminated from the language of citizenship. Subsequently, these 'others' are denied the rights of citizens, and with the definition of citizenship and human rights steadily overlapping, leading in extreme cases to the loss of basic human dignity in the name of nationalism. 'Newspeak' applied to civics. If we see the passing of policies and laws as the legal equivalent of coining neologisms, this injustice is carried out not just through the removal of specific language, but also through the manipulation of what language remains.
That the court of law often utilises linguistic debate over specific words to strengthen its decisions in disputes is no surprise. But similarly, this reliance on language leads to movements calling for the banning of same-sex marriage on the grounds that marriage is defined as 'matrimony between one man and one woman', despite dictionaries having amended their definitions, reflecting our cultural milieu, to include the union between same-sex couples.
In an Orwellian dystopia, the hardest wars are fought through words. Neologisms that have gained recent prominence are proof of this: 'Black Lives Matter', 'Trans Rights are Human Rights'. Unlike Orwellian neologisms, which are sinisterly euphemistic, these neologisms, recognised both as slogans for and names of their social movements, are brutally honest. By introducing themselves into our politics, they ensure that every time you talk about them, hear about them, or even avoid them, you are reminded of their message and their cause. They fight for their place in our language and consciousness. Perhaps it is precisely this loud, unapologetic presence that is necessary in moving through 2017, a year which Orwell wrote about, except he named it 1984.