Punters see a lot of potential for art and politics in Singapore. Both are subjects traditionally estranged from the dinner table, enough for polite conversation but often found unnecessary, and insufficient, for serious consideration. Yet, a critical contemporary discourse is emerging from both arenas in the city-state.
The rash of socially motivated work by young artists that tackle notions of freedom, identity or space is neither recent nor unique to Singapore. One important distinction stands however. The vibrancy and visibility of art production in Singapore have tended to depend on state industry and policy. And the latter is working hard to create a scene worthy of global inspiration.
For example, Singapore established The School of The Arts, its first pre-tertiary specialised independent arts school in 2008. It is also one of three art schools launched in the past decade, including, in 2009, the School of Art, Design and Media at Nanyang Technological University, its first professional art school, and the Singapore University of Technology and Design, with a design curriculum that canvasses the humanities. According to the Singapore Cultural Statistics 2013 report, arts and cultural events are also raking in increasing millions.
Enter Janice Koh. The respected thespian is a familiar face in Singapore, winning awards for roles on both stage and television. The Goldsmith's College graduate also recently completed a parliamentary term as a Nominated Member of Parliament (NMP). Effected in 1990, the NMP scheme in Singapore allows for the appointment of non-elected Members of Parliament (MPs) to provide alternative non-partisan views. It is also a role fraught with all the public expectation that comes with political status, and little return in impact or remuneration.
"I never wanted to go into politics," Koh said. "You could say I fell into the NMP role. I want to advocate, and I believe it can be done outside of parliament. But as a political, public figure, the spotlight can sometimes be stressful. In fact, the NMP Scheme, vis-à-vis the MP role, is not well understood nor does it have widespread acceptance here, and that in itself raises differing expectations."
Koh straddles a unique position in the triumvirate of arts, policy and culture. In 2012, in her maiden speech, she called for promoting home-grown artists and building an inclusive society through the arts. She said, "What I wanted was to give a cultural lens on national issues, be it manpower or education, that affect all Singaporeans (that would) hopefully lead to more well-rounded policies."
Many were impressed. But after two years, the notes in Singapore remain that local audiences are not yet in a position to fully embrace and sustain a thriving scene artistically or politically. The market is not ready, so to speak.
Yet, Koh believes that collective agency to be the way forward. She wants people involved. "There's so much work to do. But one cannot be impatient. For those of us who feel strongly about it, we need to walk the talk, even if it means writing to your MP. I disagree with simply being a keyboard warrior—that's too easy. You have a problem not hearing your bands on local radio? Go to their gigs or buy their albums! It's not productive just whining and trolling."
"

Economics is only one factor of success. We forget to consider social contribution. What is our contribution back towards society, and to the world? Those are invaluable factors to our final success.

"

Janice Koh
"In a way, the privilege of being an affluent society allows you the bandwidth to start looking at other kinds of progress," she asserts. "My parents' generation understood the need to make certain sacrifices, including giving up certain heritage sites or cultural practices, in the pursuit of economic progress. The current fight over the preservation of Bukit Brown, for example, does not necessarily make it more important than other previously contested spaces, but it has become a sort of tipping point. It's like, if we lose Bukit Brown as well, we've gone to the dogs. We've lost our soul."
Percy Bysshe Shelley's famous line in A Defence of Poetry, also the headline of this article, published posthumously in 1841 is one that sits quaintly today. While Shelley was referring to poets, contemporary artists have segued into "mirrors of the gigantic shadows which futurity casts upon the present; the words which express what they understand not; the trumpets which sing to battle, and feel not what they inspire; the influence which is moved not, but moves". Such insight manifest in powerful language can be useful facilitators in societies finding themselves treading sea change.
So a question arises: politics has always maintained a keen interest in the arts for its mobilising and civilising abilities. Should artists then not also become conscious of their role in society, perhaps even in civic participation?
Koh's voice is warm, honed from years on the stage, and her eyes candid. The conversation was long. Throughout the session, her hands would dance, as if gathering more inspiration beyond words. "We're in interesting times, and I hope the changes we are seeing are positive in the long term. We worry about "fault lines in society", (and) I suspect these differences are emerging due to the prevalence of social media. While I agree that some are new, I think the differences have always been there. And now we're finally talking about it more openly."
Koh believes we can be part of a transformative power. "I find that I have a responsibility to start doing some of these things, if only to show a younger generation that it can be done." she. "If we keep practicing advocacy, and getting people on board, I think we will get better at it. That is the biggest difference when I compare a society like ours to say, in the UK, where people are comfortable with initiating campaigns and being proactive in raising awareness of issues they feel strongly about. It is an important part of a mature civil society. Singapore needs its share of critical lovers and loving critics."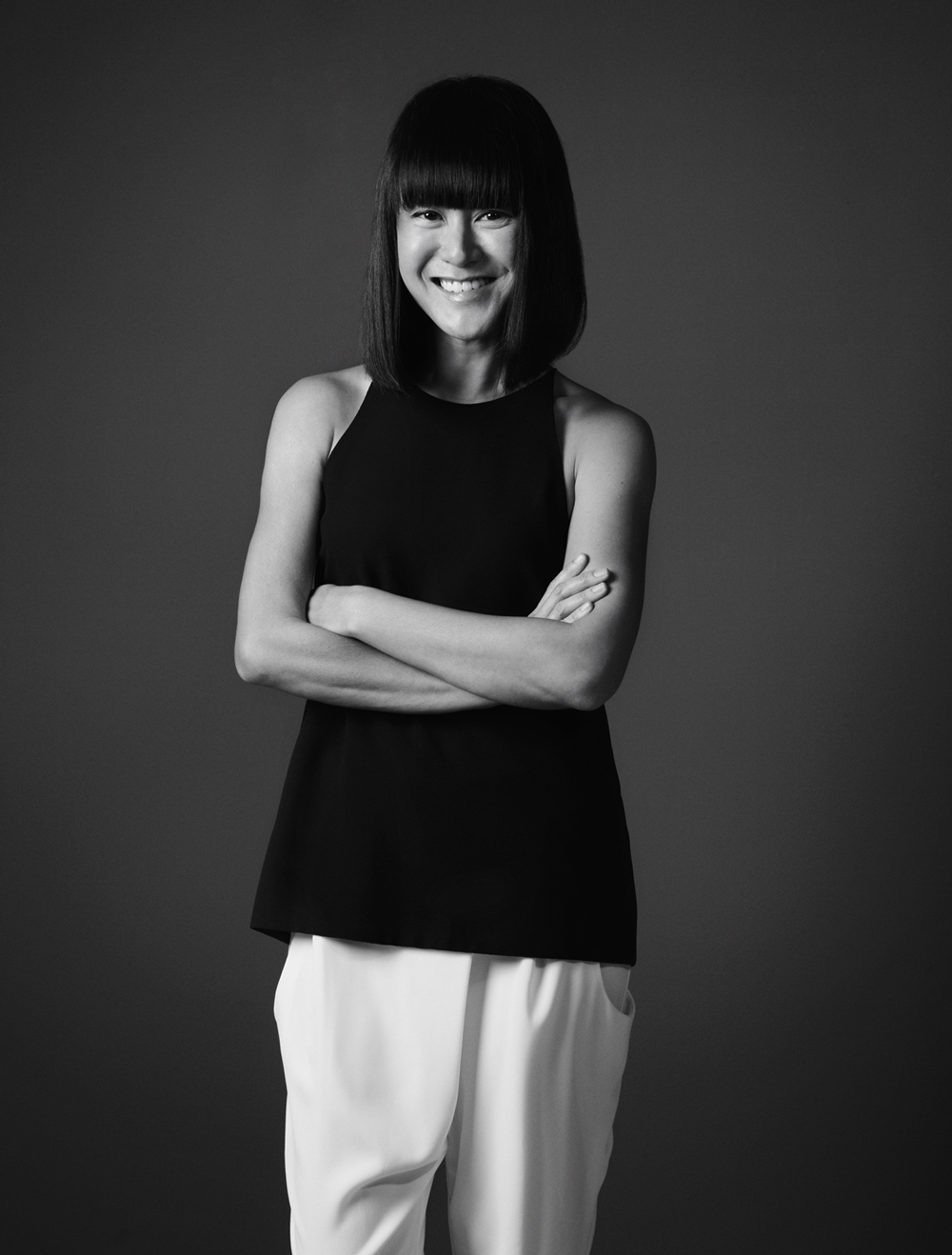 How did you get started in theatre?
I came quite late into it because I never did speech and drama as a child. The turning point came when I was about to enter Junior College. I knew I wanted to pursue the Arts and Humanities, and I was fortunate that Victoria Junior College, probably the first college to do so, offered Theatre Studies and Drama as an 'A' level subject. Within three months of taking theatre as a subject, I knew it was for me.
But I had a problem. There were no degree courses in Drama back then, and it was clear that I would have to study it abroad. I applied to Northwestern University in the US, and to several specialised drama programmes in the UK, but it was going to be hugely expensive, and way back in 1992, art scholarships were few and far between. Lucky for me, the National University of Singapore (NUS) decided to start their Theatre Studies Programme that year. I was in the inaugural batch. Admittedly, I did attend an admission interview for law school as a safeguard. But when the interviewers asked me, why law? I just cringed and realised I couldn't lie—I didn't want to do law at all! That kind of sealed the deal for me.
Throughout my time at NUS, I worked on many productions with TheatreWorks (an international performance company based in Singapore). Under the artistic direction of Ong Ken Seng, I had the opportunity to tour the shows we created. So I was really fortunate to have started my performing career in the theatre, whilst getting my academic education at the university. That was an incredible opportunity. You could say I pretty much created my own theatre programme, getting the practical, hands- on experience on stage, while studying the discourse and theory in school at the same time!
In Singapore, or anywhere else, how you're going to earn your bread and butter is a perennial question most artists would face at some point, even from their parents sometimes. Did you have to tackle that?
It's natural for parents to be concerned over how their children will make a living, especially as an artist. The same went for my parents. I think they relaxed when they realised that my theatre grades were actually pretty good. But making theatre can be such a consuming activity. I think the only thing they never got over was how little they saw of me over my four years at university! You know, the perennial "What is this—a hotel?" line? I heard that a lot! As a parent myself, I really appreciate my parents being so patient. All I wanted to do then was to study theatre in the day and do theatre in the evening.
I think you need to be creatively hungry to be an artist, because it is true—there is no certainty or predictability in this line of work—and there will be times when that hunger has to sustain and motivate you. But then again, is there long-term certainty in any line of work these days? So I say to art students, do it, prove it, bite the bullet now, while you're still young. It'll be that much harder to change your path when you're older with a mortgage and mouths to feed.
In the UK, there have been upsets by funding cuts to the arts and changes in the school curriculum, while Singapore is setting aside bigger funds for arts education. But what is the point of art school? Is it important for an artist?
Art schools have an important role to play in equipping you with the skills, providing training, honing talent and building confidence. But schools can't teach you everything. There are many successful actors who did not attend drama school. For instance, Siti Khalijah, who just won the Young Artist Award, is a fine example of a naturally gifted actor who cut her teeth by learning on the job. I don't believe there is a cut-and-dried approach to finding your voice or developing your talent as an artist. But I do believe it is important to live life fully and to read widely so that you build a wealth of experience and perspectives within yourself. Who knows, when you're ready to make a piece of work, everything that has led to that point in your life then becomes the resource for your art. I think good artists are always hungry, in their search for something that resonates and in wanting to share that experience with others.
The artist's "search for resonance"—is that how you see yourself?
I'm quite selective about the theatre and screen projects I take on. For me, it is vital that the script, the concept or characters resonate with me. If it doesn't, I'd rather not do it at all, and just be a mom, or take on corporate work, which is a good source of income. There are periods of productivity and of lull, (and) that's part and parcel of being a freelance artist. I enjoy work that is collaborative, and I think it has a lot to do with my early experience with TheatreWorks. As a director, Keng Sen often makes original productions, and works closely with his actors to produce the final work. We spend a lot of time discussing the script, before starting to devise and improvise around themes and ideas. This collaborative approach has impacted the way I work as a performer, developing a thirst for wanting to be part of the creative process. So much so that when I started working in film and television later, I very much sought that kind of relationship with directors and writers, who were willing to engage with me on how stories and characters unfold.
There is plenty of fretting over the decline in the use of Mandarin, the mother tongue for the Chinese in Singapore. How was it like for you?
I was a good student. I studied extremely hard. (Laughs.) The struggle is to make it sound authentic and natural on stage, which is why, for many years, I always turned down Chinese-speaking roles. I don't speak it well enough. Saying yes to that project (The Theatre Practice's I LOVE A-AI) was an artistic challenge and it was a struggle, but I'm so glad I did it. I do find it a real pity that I am not stronger in Mandarin. I wish I could be effectively bilingual. Beyond the functional importance as a second language, it's a window into a different way of thinking and a different cultural perspective. I find that valuable, especially during my time as an NMP. If I had not already been so busy writing speeches in English, I would have made more effort to write a few in Mandarin. It would have been nice to reach out to a different audience, a much wider audience. That is probably one of my biggest regrets from my two and a half years spent in Parliament.
One of the issues you raised as NMP was about the language curriculum in schools, and having available subjects as English Literature. Do you feel passionately about how youths do in education en route to their passions?
I do, because I am a parent too. It's got to do with the fact that our system has tipped over too much to one side. What I hope for is a more holistic approach to education, one that doesn't put you off the learning, whether it is Mandarin or any other language or subject, because of the pressures of having to get a good grade in it. Many students wrote to me about how, despite their interest in Literature, they were discouraged from taking it as an O-Level subject in school because their teachers were not confident they would score well in it. I find that mortifying.
So why do you think creativity is low on the national agenda in Singapore? This is not a unique issue here, seeing the budget cuts in the US and UK on humanities subjects.
If you ask anyone working in education here, they might disagree and say that creativity is very high on our agenda! The recent emphasis on developing 21st century competencies and 'critical thinking' is very much the buzzword now in schools. However, while Singapore is very good at developing systems and structures, creativity is a quality you can't simply manufacture. For original thought and creativity to flow, it requires questioning and opposition, it needs some messiness and chaos, which in an ironic way, is diametrically opposed to everything we stand for—order, cleanliness, efficiency and pragmatism. Sometimes, we fail to see our contradictions!
I'll give you an example. The stickers that artist Samantha Lo had put up, which got her into so much trouble, were highly original and creative. They tapped into a shared consciousness of who we are as Singaporeans, making us laugh at ourselves and our Singaporean quirks, including this habit of pressing the traffic light button over and over! That moment of reflection on the everyday, of who we are—which is what good art does—is unique and rare in a city that is so systematised and orderly. To clamp down on this kind of street art is a great contradiction, considering the amount of effort and national resources we put into building community bonds and patriotism. When the authorities reject or dismiss such work, I think a certain spirit is also broken. The rhetoric to support creativity is there, but we don't seem to put it into practice.
Policymakers want creativity to be productive. I'm telling you it is not possible to force it in one direction or another. Art does not work that way.
"

Creativity emerges from chaos. It will be messy, unpredictable, organic, and sometimes it will fail. But, once in a while, you will find a gem. You don't know what you will get.

"

Janice Koh
Arts funding is being publicly debated as well. Do you think there is a social responsibility for curators and other such intermediaries in their choice of programming?
We have seen growing public funding for the arts in Singapore, which is a positive thing. Nevertheless, we do need alternatives to public funding, especially in a place where government tends to be conservative. The United States and Hong Kong, for instance, have strong private sector support for the arts. There is an appreciation that a vibrant arts scene, especially one that supports original work and experimentation, also generates a thriving environment for new ideas and innovation, which is ultimately good for business.
In a city that is expensive, and where space is a premium, the financial costs of taking on artistic risks are high. Without such backing, innovation and creativity in art-making can be extremely challenging.
What would you like to see more?
I would like to see corporate and private philanthropy for the arts grow and develop in Singapore. I suspect a large portion of arts sponsorship still goes towards high- visibility events, such as big name productions and musicals. It would be great to see corporations stepping forward to support more experimental work, as well as emerging artists and arts companies instead. Competition for sponsorship is even tougher now, with so many sporting events on our calendar. However, with Singapore becoming increasingly affluent and attracting many multinational firms and high net worth individuals, it is also a good time to grow and nurture philanthropy for the arts.
Do you think this bias in funding and sponsorship is also a cultural thing, here in Singapore?
I think there are two points related to this. Firstly, it will take time to develop a culture of arts patronage and support in Singapore. If you think about it, our economic success only came upon us very recently. As a society, we became affluent in a very short span of time. We therefore don't have an established tradition of supporting our cultural art forms and stories as a way of remembering our past or securing a legacy for future generations. But there is probably no better time than now to instill and develop this instinct for arts patronage and philanthropy, and to nurture a new generation of benefactors and sponsors, not only for the arts, but also towards other charitable causes. The setting up of the Cultural Matching Fund by the government two years ago was a significant step towards encouraging this.
Secondly, we still face a certain lack of respect and recognition for the arts and their role in society. A recent example is the banning of Tan Pin Pin's film, 'To Singapore, With Love', for public screening. To ban a film simply because it presents a different version of the 'truth' sends a strong signal to the rest of society that there is little or no room for alternative perspectives and debate. It reinforces the idea that while it is okay for artists to contribute to the official narrative, say at NDP for instance, there isn't much space for them to exercise their artistic freedom or have their own voice, especially if that voice is critical or provocative.
Yes, the arts entertain, stimulate and beautify the world around us. But it is also the artist's role to reflect the wider concerns of the people, to raise the issues of the day for dialogue and discussion, and to hold up a mirror to society. When that role is not respected, can you blame us for having little pride in our cultural products and icons; can you blame us for not being forthcoming in our support for the arts in Singapore?
Do you think institutions are also predisposed to censorship, because of this "chaos" that could be art and the need to "contain" society? What about the debate on censorship?
To be honest, some degree of censorship exists in every society, and those OB [out- of-bounds] markers change depending on the times. Singapore is no different. There is a lot of sensitivity surrounding issues of sexuality, political content, race and religious issues. In a diverse, multiracial society like Singapore, I can understand that.
But I think we have become overly conservative in drawing the boundaries of what we can or cannot talk about. There is a significant amount of censorship in the arts, for instance. I'm not saying that artists have more rights than others to be irresponsible. But we need to appreciate that artists, through their work, have a role to play in raising difficult, even controversial, questions and issues for society to discuss, debate and reflect upon. It should be seen as a healthy part of our progress. The banning of Tan Pin Pin's film from public screening is an unfortunate example of Singapore's blunt, heavy-handed approach to clamping down on alternative viewpoints. What does this say about the way we develop 'critical thinking'? Why bother encouraging it in schools when we can't put 'critical thinking' into practice in real life?
I think attitudes to censorship may change when the general, mainstream public start to care about the arts, and about their freedom to choose. For those who feel strongly about it, you have to speak up, email your MP, write in to the press. These voices may be in a minority now, but mind-set shifts take time. I have no doubt that we have an emerging generation of young people who think differently, who will have no qualms taking to social media to make their opinions heard.
Is censorship the frontline issue in growing a sustainable arts culture?
Having served as an arts NMP, I feel I do not think artists cannot be creative because there is censorship, nor do I think that we cannot grow the arts because there is censorship. In fact, ironically, sometimes it forces us to be even more creative.
"

But censorship does destroy a certain spirit. It perpetuates the idea that the arts do not have a rightful nor respected place in society, except to entertain or to serve as propaganda.

"

Janice Koh
Playwrights and poets in the time of Shakespeare, even the chorus in Greek tragedy, have always been the voice of conscience, the voice of the people, reflecting the concerns of the everyman, and speaking truth to power. The arts cannot be about atas people, attending atas shows at atas prices. ['high class'; in the Singaporean vernacular]
What we need in Singapore is more arms-length funding, where arts grants are awarded based on artistic merit, with as little government intervention in the content of the work as possible.
You mentioned earlier the importance for an artist to situate him or herself with others who share similar pursuits. Do you think "finding your tribe", having groups and collectives are the way to go in the future?
I think volunteering with or joining an interest or advocacy group is a productive and proactive way of making a positive change towards causes we feel strongly about. In Singapore, this kind of ground-up approach and participation is still nascent. Yet, I think it is an important part of a maturing democracy.
Perhaps it is because we have had many decades of strong, authoritative and effective government that we have a rather weak civic and civil society sector. It reinforces the idea that our small, individual contributions have no or little impact. What difference can one person make after all? Why not leave it to the authorities to take care of it? It dampens the spirit and call to action; it creates a sense of entitlement. Apathy sets in, and resilience is dampened.
In the creative sector, we too haven't really harnessed the potential and power of the collective voice, and many of us tend to operate in silos. But I see this slowly changing, and more people seeing the benefits of setting aside their own individual agendas to work together for a larger good.
There's no Arts NMP in parliament this round. What's next now?
Having served as an Arts NMP, I feel, even more now, that there needs to be a consciousness within the House that cultural progress is vital to our overall wellbeing as a nation. Bread and butter issues tend to dominate. Culture is rarely on the agenda because political parties know that issues concerning housing, transport, healthcare and CPF [Singapore's pension scheme] resonate more with the voting public than, say, the banning of Tan Pin Pin's film. So, even more, these issues need to be raised and represented. So, yes, the arts community does feel a loss, and we need to find more ways of being heard, of getting a seat at the table.
Earlier this year, when the National Library Board decided to remove and pulp the children's storybook And Tango Makes Three from its shelves because it painted a positive image of LGBT, many Singaporeans spoke up against it. Yet, of the questions raised in Parliament regarding this issue, six were from NMPs. Only two were from elected MPs. If there aren't enough MPs raising questions, these policies won't be debated in the House at all. So for now, I feel the NMP Scheme is still important, especially without a strong opposition in Parliament. We need these non-partisan, independent voices.
Just a last question. Are you going back into politics?
No! (Laughs.)
But you still see yourself as a sort of bridge in the artistic community though.
I think the Arts NMP role has been a critical platform and an important voice for the creative sector. When it comes to policy, civil servants and arts practitioners may be aligned in their way of thinking, but it also takes political will and public support for reform and change to happen. In a way, the Arts NMP completes the ecology, because the issues can be raised at the highest level of government for discussion. It brings media attention to these issues, and allows other Singaporeans to join in the debate.
I'm very keen to see how, for example, the rights of the physically disabled in Singapore will change, now that the President for The Society for the Physically Disabled is serving as NMP. It is an important way for ground concerns to get filtered. People often go to their MPs to solve bread and butter issues or more short-term, domestic problems. But there are other long-term concerns that also need to be addressed, and we often fail to approach our MPs for that. These Parliamentary representatives are important parts of the ecology, and asking them to raise these concerns on your behalf, be it environmental, cultural or social issues, is one way of signalling that you care about them too.
I have one last question. Your exit as Arts NMP with no replacement represents a huge loss in the overall ecology of representation. Do you think about how to fill that gap then?
I think the next step is to set up an advocacy organisation for the arts. It has to happen if we want to develop a more sustainable model of arts advocacy in the long run. Not only will we be less reliant on having an Arts NMP in the house, it will encourage the creative sector to work more closely with other MPs and with the government on a continuing basis. An organisation, which has strong membership and mandate from a community of people, can be a powerful collective voice.
It may not be that easy to set up because, well, we don't really have the culture for collective action here in Singapore. Our civil society space is still relatively under developed, and Singaporeans tend to be very busy people, caught up in our "own thing". Nevertheless, it is important that we get off our sorry asses, and make the effort to push for something bigger, something better. Even if I do not see the change in my life-time, I hope to contribute to lasting positive change that can be experienced in my children's or grandchildren's lifetime.