Sonic incubator is the mood of The Observatory's latest work at the newly opened Singapore Art Museum at Tanjong Pagar Distripark, corroborated by its haunting electronic soundscape tuned to specific analogous frequencies that correspond to mycelium growth. It is not a bad summary of the collective's aims either: the nurturing of multi-nodal networks and collective space for speculating on the possibilities for sociality, community building, and agency through ideas of decay and decomposition. The work, titled REFUSE, is set up much like a DIY science laboratory, scattered with makeshift experiments: mushroom leather repurposed as sonic amplifiers, grow projects housed within large terrariums, refurbished musical instruments akin to kinetic sculptures propped on towering stacks of recycled wooden pallets.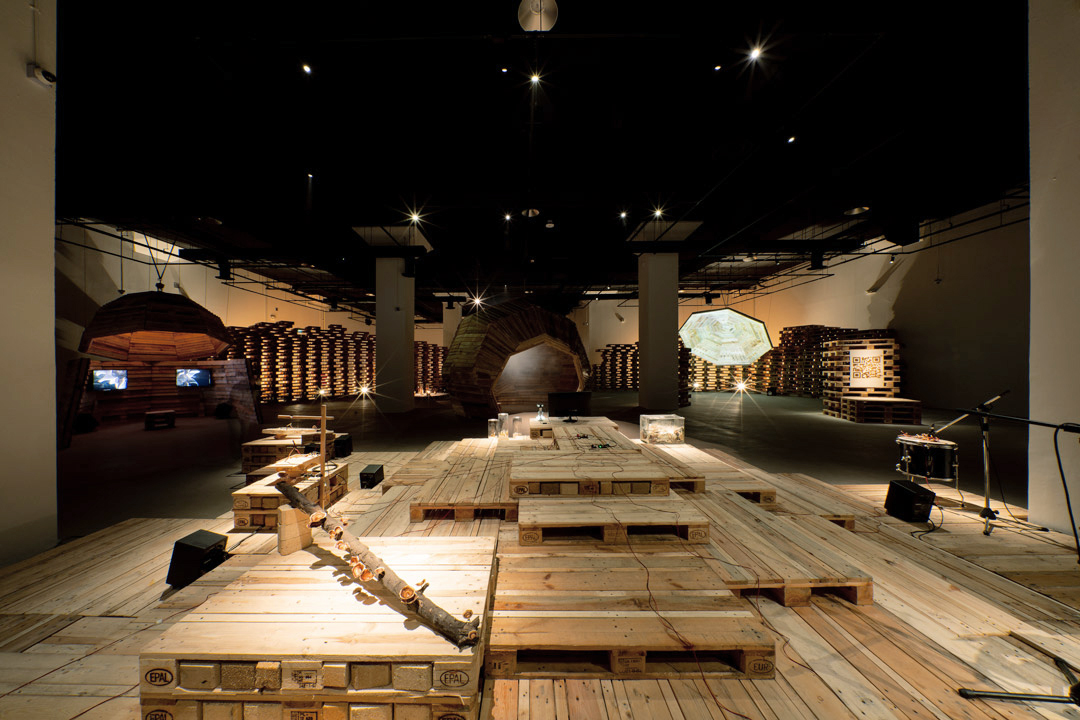 Assembled as though a visual jazz, the material circumstances are almost incidental, a stage to convince you of the appeal of the invisible and alternative knowledge(s) imparted by presences other than humans. "The logic that drew us to fungi is not primarily centered on the fact of us being musicians, but by our desire to understand the world, and the importance of the unseen." One may recall Arachnid Orchestra. Jam Sessions. by the Argentinian artist Tomás Saraceno staged at NTU-Centre for Contemporary Art Singapore in 2015, a work that similarly pushes the boundaries of interspecies communication and asks for a more complex understanding of the non-human world. But if Saraceno's interactive sound and visual installation taps on the spider's sophisticated mode of communication through vibration of the spider silk and transforms them into acoustic rhythms, REFUSE imbibes in poetic liberties and turns, instead, to "the life cycles and CO2 emissions of the mushrooms as they "listen" to and "remix" a repository of songs by The Observatory," as the curatorial statement reads. Indeed, most of what is happening you cannot touch or see with the human eye – it exists in the realm of sound and feelings.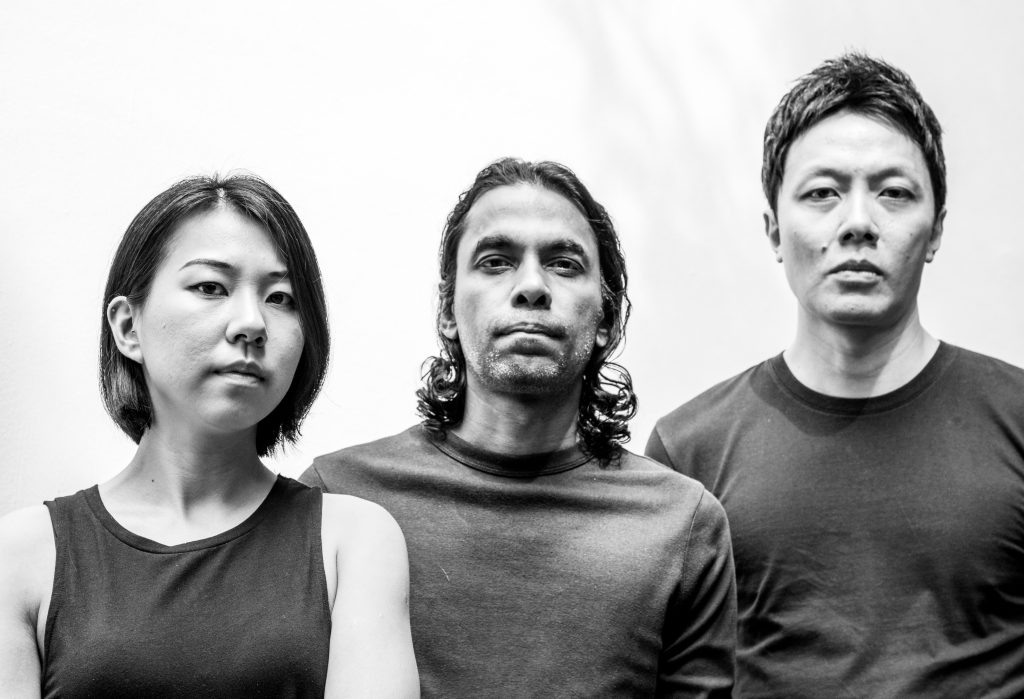 But what does the work ask of us to feel? For starters, The Observatory alluded to a sense of hopefulness and optimism, citing recent research into the mushroom's regenerative and resilient qualities in light of devastation and disaster and how it, in turn, creates life that is beneficial to itself and others around it. Yet, so much of the beauty of the work is in the questions it leaves in its wake: How does the fungi model underground and alternative networks of community building? What does it teach us about interdependency, reciprocity and living together? How does its regenerative properties encourage a more biocentric view of the world? REFUSE opens up a fruitful space of speculation, but the demands of those questions sometimes leave us wanting either more art or more science to help us get there.
"

REFUSE opens up a fruitful space of speculation, but the demands of those questions sometimes leave us wanting either more art or more science to help us get there.

"
Much of the work is animated by an eclectic epistemology between science, sociality and speculative literature such as Anna Tsing's The Mushrooms at the End of the World, Doug Bierend's In Search of Mycotopia: Citizen Science, Fungi Fanatics, and the Untapped Potential of Mushrooms and Rebecca Solnit's Hope in the Dark. Tsing's seminal text, for instance, cites contamination as a transformative relation between humans and non-humans. It speaks of a vulnerability to others and the unavoidable need for collaboration so as to transform existing positions into unpredictable ones. Many of these threads are further expanded on through the impressive list of collaborators enlisted for the presentation: Chris Yeo on moving images, Chen Sai Hua Kuan on scenography, Bewilder on mycological design, Tang Fu Kuen on guest curation, and Ujikaji on archival presentation. Within this framework of collaboration, various disciplines, backgrounds and knowledge(s) bleed and cross-pollinate. It is a kind of collaboration that flourishes in the absence of self-containment or the notion of keeping things cleanly demarcated. Like a concert of fragments, the outcome is a world greater than the sum of its parts.

END NOTES
1. Paraphrased from an artist interview in the exhibition catalogue titled REFUSE "On Mushrooms"
Edited by Joelle Kiu and Teng Yen Hui. The Observatory, 2022.