Gooseberry (2017–2018) is Soyung Lee's offering to the Singapore Biennale 2019. It comprises three stages: drawings that inspired the stories in the work, a two-screen installation of the video Gooseberry displayed alongside with props used in the video, and a sculptural installation. The video is split into two chapters, namely, "A Nation of the Hairless" and "Edibles." Each story begins with something minute, such as a single body hair in "A Nation of the Hairless," and tiny beings called Q and D in "Edibles." In the first chapter, we learn that the protagonist finds a hair strand on his body and begins to feel ashamed about it, as hair is seen as a symbol of regression in this nation; while in the following chapter, Q and D recognise each other in a relationship that does not allow coexistence. These stories explore notions of entropy and discord stemming from unassuming elements. In spite of the anxiety present in its content, Gooseberry is regenerative and open-ended in its treatment of the themes. Described by Lee as a "fable," the work opens up in ways that speak to our morals, presumptions, and humanity.
Lee's works are driven by narrative import, guiding us through bizarre, speculative tales told in layered sequences of dialogue, images, and performance. They also reflect a trouble in the world around us; of conflict that rears its head where there is intolerance to difference, where foreign meets foreign. Her work does not impress upon conflict that divides, but rather, the possibilities of stitching together diverging identities in a world riddled with strands of discord.
Speaking with us, Lee invites us into her artistic research, practice, and experiences in making art across borders.
What was the creative process for Gooseberry like?
For both chapters in Gooseberry, I wrote the scripts first, with texts and subtexts clarifying specifications on actors as well as the locations to film. Also, the main languages for this work were important. When I'm producing the work with people from particular locations, I try to focus on having people speak their own languages when they perform, as I sometimes work with minorities or foreigners living in a city or a town.
The first chapter, "A Nation of the Hairless," was filmed in Shanghai. But, before that, I made a short video in 2015 with the same title and story without any performers. Based on a fable-like story, I used black and white images, texts in Korean on a crossing line in the middle of the frame, and a computer generated voice narrating the story in English. I've always wanted to make another version of this piece with more action, this time with different colours and layers as visual narratives. When I was participating in an artist residency program in Shanghai (Swatch Art Peace Hotel) for three months from 2016 to 2017, I was able to do that. Everyone I worked with was living and working in Shanghai at the time.
The second chapter followed a year after the completion of the first one. For this part, the places to film were one of the first considerations before I completed the script. I had a place in Seoul in mind and immediately thought of Singapore as the next location. I wanted to capture the cityscape of contemporary Asian cities, and after having stayed in Hong Kong and Shanghai for a few months working on projects, Singapore was another place that interested me. And as for a performer (or more of a narrator), I asked a Singaporean artist and a good friend, Calvin Tay, to participate in the work and narrate the lines in his Singaporean English.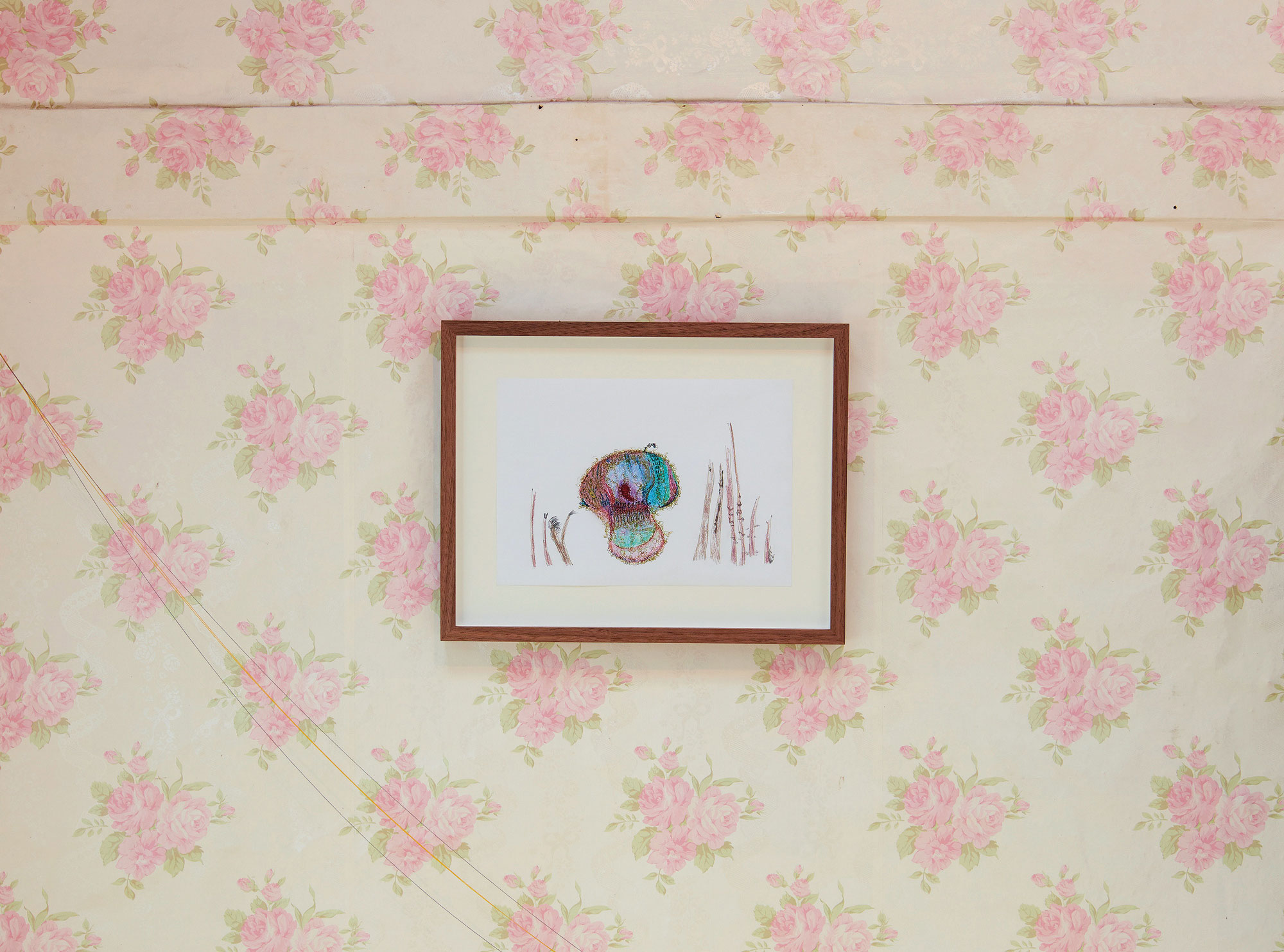 What was the inspiration behind the tales "A Nation of the Hairless" and "Edibles"?
"A Nation of the Hairless" was written in 2015 when I was preparing for a solo show. Apart from other pieces in the show that focused more on previous projects, it was an introduction piece for the upcoming projects I had in mind which deals with experimenting in dubbing languages and identities. A part of the story came from reminiscing a conversation I had with a couple of friends long ago about humans in the future evolving into hairless beings. I also wanted to start with a minute matter for both stories. Minute but traumatic to the one that's facing it. In "A Nation of the Hairless," this being, "He" is devastated about a single hair appearing on the body. From his view, if it turns out to be a sign of the disastrous future that he may have caused with no way out, and if it will raise a doubt for the existence of a whole being, then it is not a simple matter.
In "Edibles," I wanted to first write about plants, maybe the plants that are predators. However, I didn't clearly define the two beings, the main characters Q and D, in the end. Rather, the story is about how the two different species cannot seem to coexist, thus having to deal with each other in their own offensive and defensive nature.
Then, where to shoot in relation to where anything takes place and where we (or they) live is always a big consideration for my work. The place becomes an inspiration and a reference to look into different cultures, histories, and languages for further research.
How do you decide the shooting locations for the two chapters?
I wanted the cityscape in each location to be the backdrops and just that. After my short stay in Hong Kong from late 2015 to early 2016, the first city in mainland China I wanted to visit was Shanghai. When I arrived in Shanghai, I thought this would be a great place to recreate "A Nation of the Hairless." Although modern cities may look similar to one another, there are always different vibes and characteristics, and Shanghai obviously had its own diverse charms.
As I've mentioned in the answer to your first question, Singapore was a definite choice with Seoul for the second chapter since I wanted to film in an Asian city that is well developed, modernised, planned, and constantly redeveloping. I asked Singaporean friends to recommend some locations that most Singaporeans would recognise, which are not too advertised for tourists. Also, with more recommendations from local taxi (or Grab) drivers, I was able to list and visit about eight or nine different places, then narrowed them down to three for filming. One of the places that I really wanted to include was older HDB apartments, and I was happy to film in Dakota Crescent.
Finding a location in Seoul was of course much easier for me. I filmed in one of the older buildings in Euljiro, placed on the streets in the midst of electronic shops and outdoor markets in central Seoul, and where the government just announced the redevelopment plan.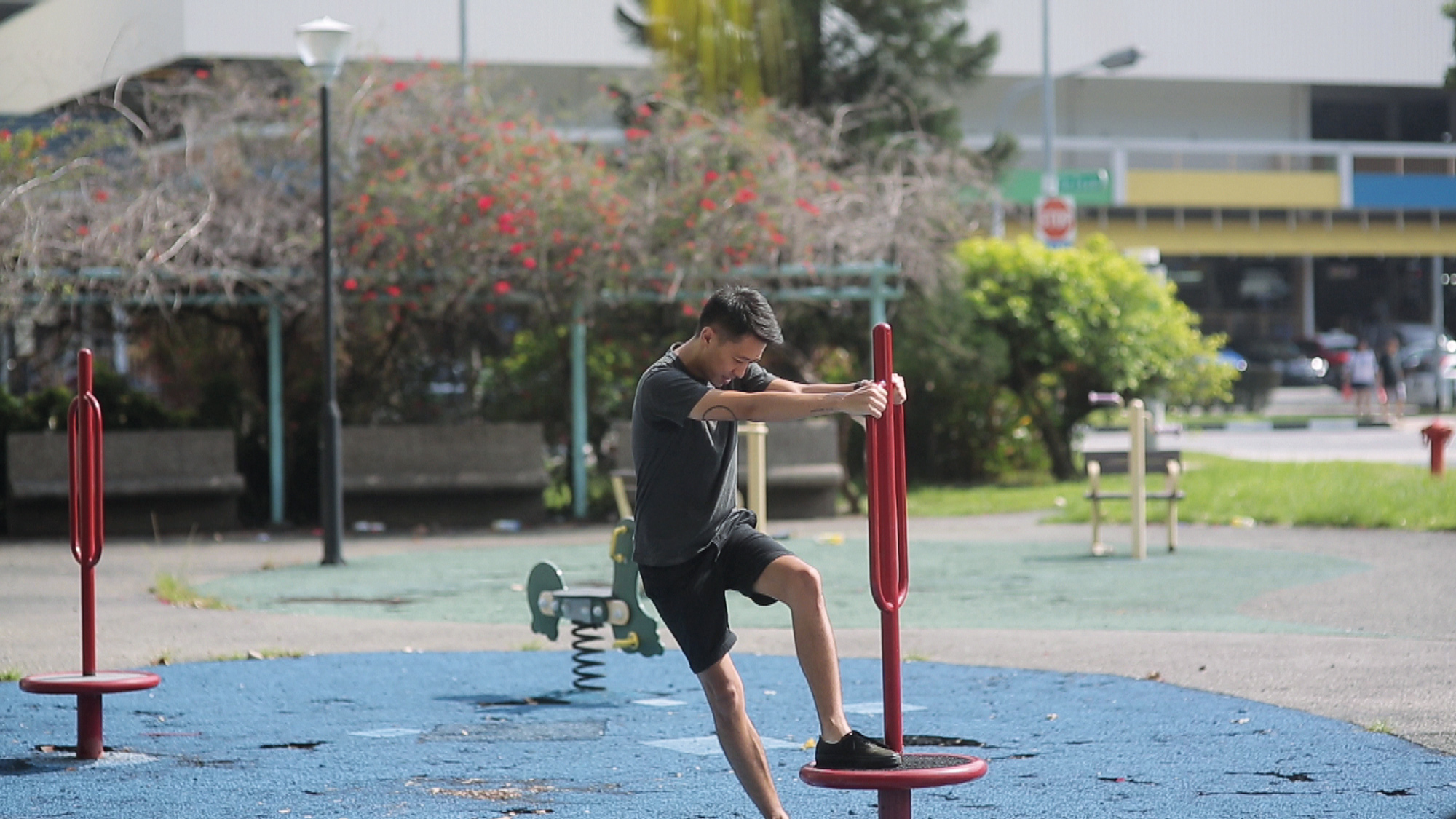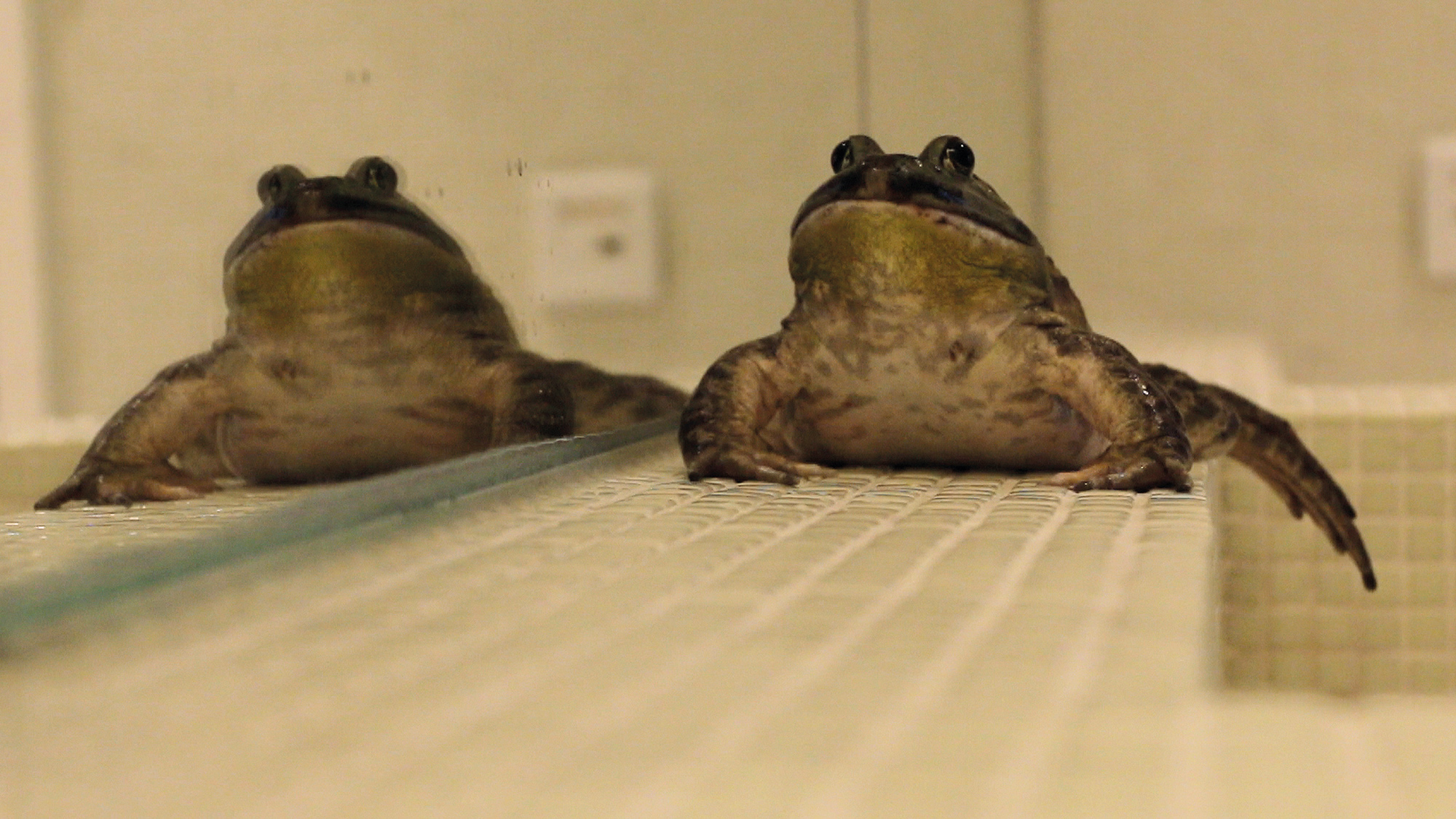 Soyoung Lee, Gooseberry (2017-2018). Video still, 2-channel HD video, colour, sound, duration: 13min 33sec.
Gooseberry's iteration at the Singapore Biennale this year will consist of new, additional work created in response to your afterthoughts of the video installation. As the work was produced in 2017 to 2018, how have your thoughts about the piece changed?
I thought it would be adequate to talk a little bit more about a locational aspect in the next phase of the work. It's a way to stretch the thoughts to the outer boundaries that framed the video and to focus on a different perspective than the storyline or characters. I also wanted to make work that's more tangible than video, and I've decided to use ceramic as a medium.
As I'm producing the new work, I've been thinking of how some cities have gone through changes so fast and will be changing again faster than I could imagine. It is amazing how things that seem more solid and concrete in a city like buildings and apartment structures are also facing their end rather quickly. And, which every new city plan, we often witness what was once our future is becoming the past almost immediately.
How would you like spectators to engage with Gooseberry?
In any way they can relate to. They may just look at the actors, a dancer, props, locations, or concentrate on the storyline. If the audience find a layer that looks or sounds intriguing, or if there's anything relatable, that will be great.