The Greek poet Sappho has always been shrouded in mystery. Over centuries, her corpus of poems and lyrics have vanished with the passage of time, leaving but 650 out of 10,000 lines available for perusal. In many ways, this lamentable absence has overshadowed her actual textual presence. Academics and thinkers have sought to uncover facts about her life to glean a better understanding and what's left of her work is often quoted in the words of others rather than in their original form. Referred to as the woman who "bequeathed us the adjectives 'sapphic' and 'lesbian'" by Daniel Mendelsohn of The New York Times, Sapphos' expression of desire towards women simultaneously scandalised thinkers for generations while reshaping the way we understand gender and express desire. However, what disturbs our attempts to rediscover Sappho is not simply the absence of words, but the contextual uncertainty for that which exists. It is difficult to truly ascertain if these works were meant to be public or private, textual or performative, whether they were meant to be read or sung.
Sappho is one example that illuminates how our attempts at rediscovery are more often than not limited by textual archives. and more recently, recordings, that limit the basis of intelligibility within the frame of verbal communication. Acknowledging these limits, Los Angeles based multimedia artist Wu Tsang has sought to rupture our discursive boundaries through the use of documentary and performance art.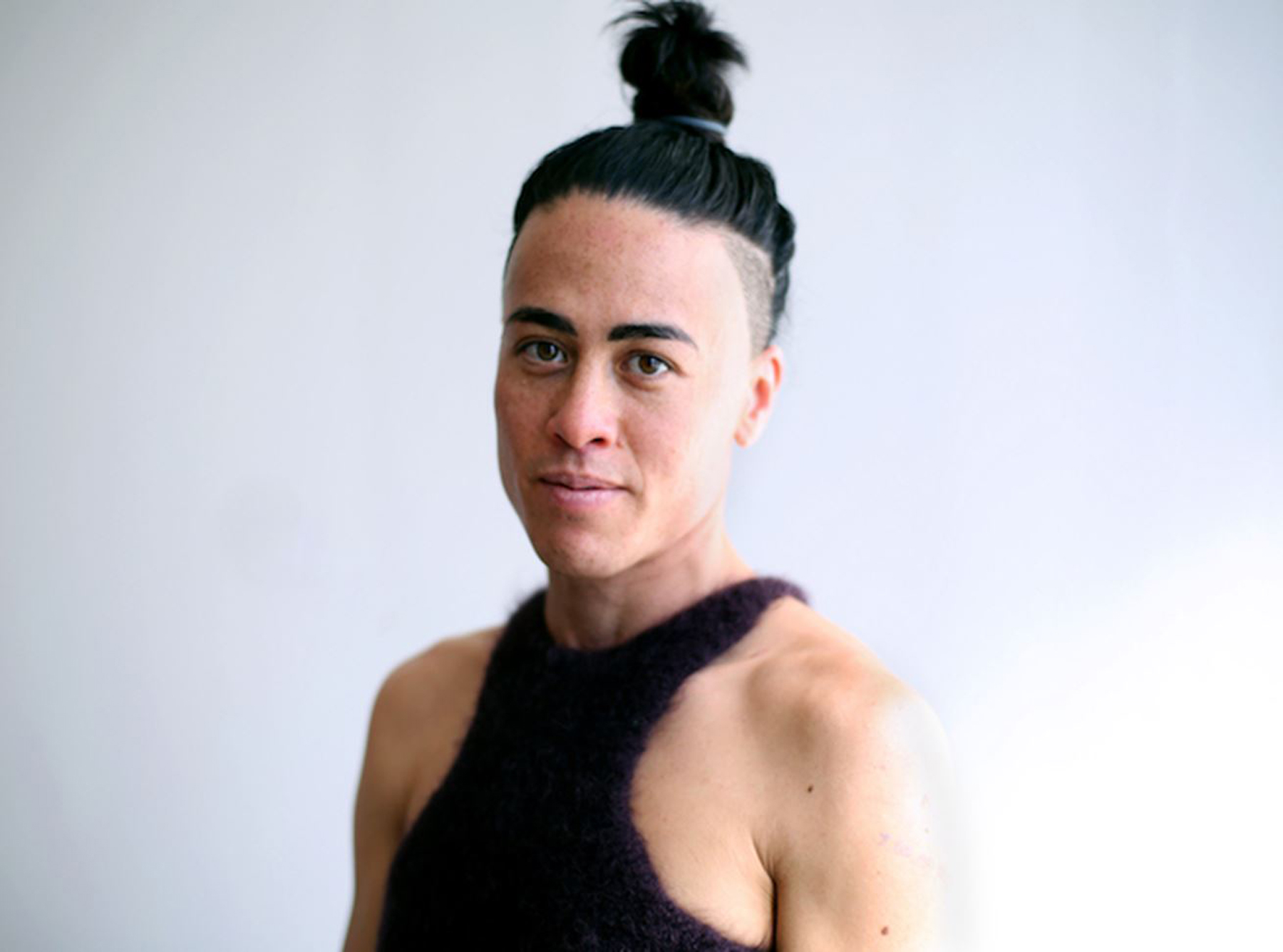 In 2016, Tsang presented duilian, a performance art piece that reimagines the legacy of Qiu Jin, a Chinese revolutionary and writer of the Qing Dynasty era. Through the lens of Qiu Jin's poems of admiration dedicated to Wu Zhiying, her friend and possible love interest, the film reimagines a sanitised historical narrative by uncovering (and at times, imposing) a queer perspective. Having left her husband to join the "Mutual Love Society", an underground group of sworn sisters, Qiu Jin was an odds-defying female figure who subverted Confucian expectations by, as Amy Qin notes in The New York Times, "unbinding her feet, cross-dressing and leaving her young family to pursue an education abroad."
In the film, the notion of gender is inverted then subverted, with Wu Tsang assuming the role of Wu Zhiying, and boychild, a performance artist and Wu's real-life partner, playing the role of Qiu Jin. This choice alters the ex ante meaning of the film and frames our consciousness in ways that would elude the capacities of language. By having self-identified non-cis individuals taking on the role of women who fall in love with each other, the film not only legitimises their personal experiences, but also transcends our fixed understanding of desire which is rooted within discursively constructed gender categories. This reflexivity quickly exposes the possibilities of uncovering queerness in our own cultural history—the corporeality of their performances prompts us to rediscover hidden meanings that are often encoded within official narratives of history.
This Sapphic intimacy provokes our understanding of identities by revealing how it is intimately tied to the way in which we use language to define our sense of selves. Tsang elaborates in her interview with Ocula that "At the turn of the century in China, there were all kinds of female relationships and they weren't even private. They just had different ways of defining intimacy and desire. In that sense the identity categories that we have now just don't apply, and I found that to be inspiring."
Drawing from Qiu Jin's time with the Mutual Love Society, Tsang incorporates the Chinese martial art of wushu into her reimagining of their revolutionary fervour. The artist envisions the women as skilled pugilists, whose sword-wielding martial arts complement the poetry of Qiu Jin. In the film, the body becomes an agent of translation, as Tsang admits in an interview with Faena Art that "the martial artists invented their own choreography in response to the poems I gave them" such that "the movement becomes a kind of poetry, too." Speaking to Ocula, Tsang says that "Qiu Jin for me in a sense is a trans-figure—of course there's the surface thing; she's dressed in men's clothing, carried a sword and had this persona of a male figure, like a knight." Yet, at the same time, Tsang acknowledges that imposing such discursive categories as defined by the age we live in does little justice to the subject, suggesting that "in a deeper sense she really created a way of being that didn't exist at the time. There was no rulebook and no role model. It was just her and her friends, travelling independently and doing things you just didn't do."
"

Translation can be a process through which we discover ourselves

"

Wu Tsang
This openness to interpretation rather than categorical imperatives is laconically encapsulated in the chosen name of the film. The Chinese term duilian, as written in hanyu pinyin (the official romanisation system for Standard Chinese), though tonally different, can refer either to the tradition of rhyming couplets [对联] or the practice of sword duel [对练]. This arguably sets up a tension between language and performance, with the notion of duelling being intimated within each phrase. For the former, it refers to relaying the tonal opposition to corresponding words in a couplet while the latter refers to the more literal sense of duelling in martial arts. Taken together, the complexity of language and the discarnate choreography flirts with our penchant for stabilised meaning, providing the very basis for Tsang to excavate queer readings within the cracks created by our use of language to frame history.

Filmed on a junk boat near the Victoria Harbour, contemporary Hong Kong offers a discordant backdrop for the period elements of the film, while the colonial boat set adrift on choppy waters perhaps offers a metaphor for the liminality of Hong Kong (where the film was shot) as a vassal state of China (where its history is rooted). These multiple but deliberate incongruities within the film once again ruptures pre-defined categories and exposes the limits of translation, inviting viewers to engage in a process of translation and mistranslation in an attempt to draw out new narratives from history.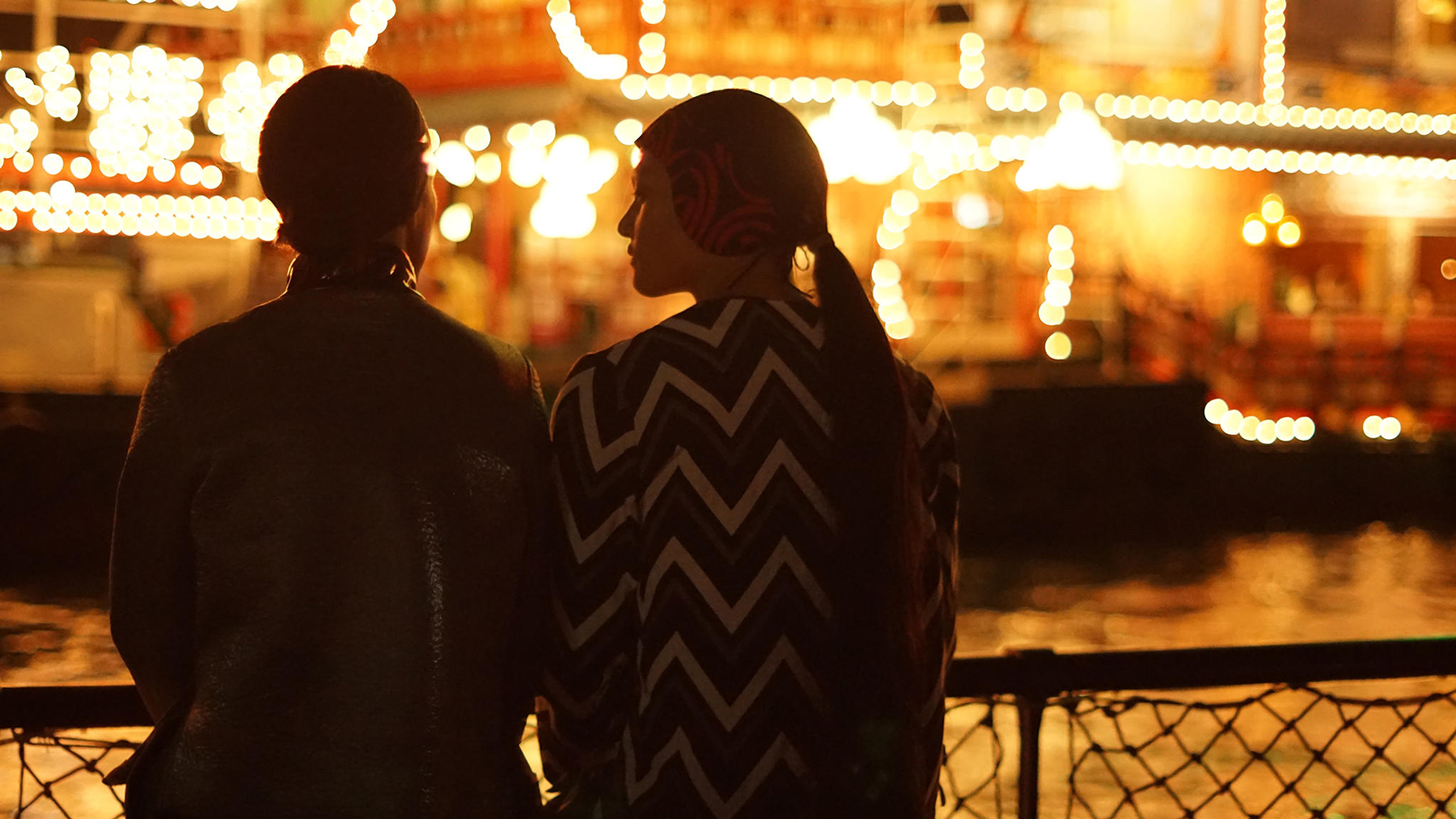 In many senses, it is the very limits of language that allow Tsang to explore the possibilities of the queering of history in her rediscovery of the historical narrative. In the film's opening sequence, the voiceover reads "Once we slept beside each other/falling asleep to the sound of rain at night" and is visually matched by the two characters sharing a cigarette in a moment of quiet intimacy lying together. In other instances, these limits are deliberately exploited through the difficult and often distorting process of translation, with Tsang retaining personal translations of Qiu Jin's poetry (instead of professional translations) and having queer members of Hong Kong's LGBT community read aloud translations of Wu Zhiying's accounts in Cantonese, Mandarin, English, Tagalog, and Bahasa Indonesia. Translation then becomes a subjective interpretive process that allows one to imbue meaning into historical narratives. In an interview with Faena Art, Tsang makes a case for reclaiming history through this process of translation, saying that "[I]f history is a lie, then let's rewrite it and say what we want to say. So we used Qiu Jin and Wu's poetry as the basis for something else, something that grew out of our relationships and imagined queer community… Each of the voice-overs is performed by someone who came up with their own translation."
Just as centuries of interpretation and reinterpretation have continued to reshape our understanding of Sappho and how the possible performative aspect of her lyrics can reframe our understanding of her desires, Tsang engages with the discursive confines of language to explore the ways in which we mythologise and immortalise historical figures. For Tsang, the film is not meant to be a veracious account of the historical characters' queerness. Rather, duilian demonstrates the potency of exploring those possibilities through the limits of language wherein, as she tells Artsy, "Translation can be a process through which we discover ourselves."