For the artist Wu Tsang, occupying the space of an in between and creating possibilities of proximity through her work are key anchors of her practice. With a background as an activist and documentary filmmaker, Tsang's artistic career has seen a meteoric rise since her debut feature documentary, Wildness (2012).

The film was a semi-fictive depiction of the events that occurred during Tsang's weekly gathering—that drew a young, queer, artist and activist crowd—at the Los Angeles club, "Silver Platter," which catered predominantly to a Hispanic immigrant community. "Silver Platter" was simultaneously the setting and subject of the film; in giving the club a voice as narrator of the film (alongside Wu), Wildness animated space as subject, opening up the possibility to explore the multifaceted narratives of identity and community that unfolded within.

Although Tsang's practice has since grown to include performance and installation, the use of fiction to depict lived realities is an ongoing thread in her work. First shown at the Sharjah Biennial earlier this year, Tsang's most recent work One emerging from a point of view (2019) tells the stories of two women in Tsang's life, who are deeply affected by what has colloquially been termed the "refugee crisis" in Greece, and will be shown again at this year's edition of the Singapore Biennale. The work further takes Tsang's interest in weaving together proximate narratives that do not totally align, thus creating dynamic spaces of overlap and intersection that allow her to honestly and sensitively depict her subjects' experiences using documentary-fiction as an artistic genre.

In the following interview, the artist speaks about her practice, current collaborative projects, and the highly anticipated One emerging from a point of view that will exhibit at the Singapore Biennale 2019.

Wu Tsang, One emerging from a point of view [Film Still], (2019), HD Video still.
Why was it important for you to show this work at the Singapore Biennale 2019?

I'm excited to show this work in part because it was supported by the Biennale, but also because I hope it explores themes that are relevant to Singapore audiences. When the Biennale's curator Szeying Goh approached me about working together, I was already in the initial planning phases of this film, so our conversations naturally coalesced. The film is set in Greece, but I think there are compelling points of entry for anyone. The work addresses topics of migration in a poetic way, using magical realism to explore a subject that is often focused only on the traumatic aspects. Rather than try to make a conventional documentary, I collaborated with the participants to create worlds that felt more true to their experience. I hope this approach might resonate with the Singapore audience, and also evoke migratory experiences in Southeast Asia—not necessarily in parallel to the Greek context, but emerging out of their unique specificities and localities.

The work is set in the Greek island Lesbos, which is known to be an entry portal of sorts for generations of migrants. It features two women as the key protagonists—Yassmine Flowers, a young woman from Morocco who arrives in Athens after months of travel through Turkey and Lesbos' Moria camp, and Eirini Voulourmis, a photojournalist who is assigned to document the "(refugee) crisis." Would you mind sharing more about Yassmine and Eirini?

Lesbos is known as a very significant entry point for refugees into the European Union. Since 2011, over 850,000 refugees have passed through here, and today it is still home to some of the most infamous camps. When I first became friends with Eirini in 2016, she was working as a photojournalist documenting the situation in Lesbos. We had many conversations about the significance of her role; to make images in the midst of crisis. Photojournalism requires images to be clear and informative—and they have real world effects. For example, the images of the life- boats that circulated in the mainstream media brought the world's attention to Lesbos, as well as millions of dollars in aid. Yet, Eirini also became very personally involved with the situation—so there is always the politics of representation affecting her practice. I became friends with Yassmine also in an organic way; we met through a shared queer network. As a refugee, Yassmine has repeatedly been asked by journalists, and even artists, to frame her life story in terms of her trauma. I wanted to show her as a multi-faceted person who has vivid dreams that she is actively striving to realise. I think as a trans person myself, I can relate to how frustrating it is to be looked upon by others with condescension and pity. So in my films I am always trying to find alternative ways of seeing.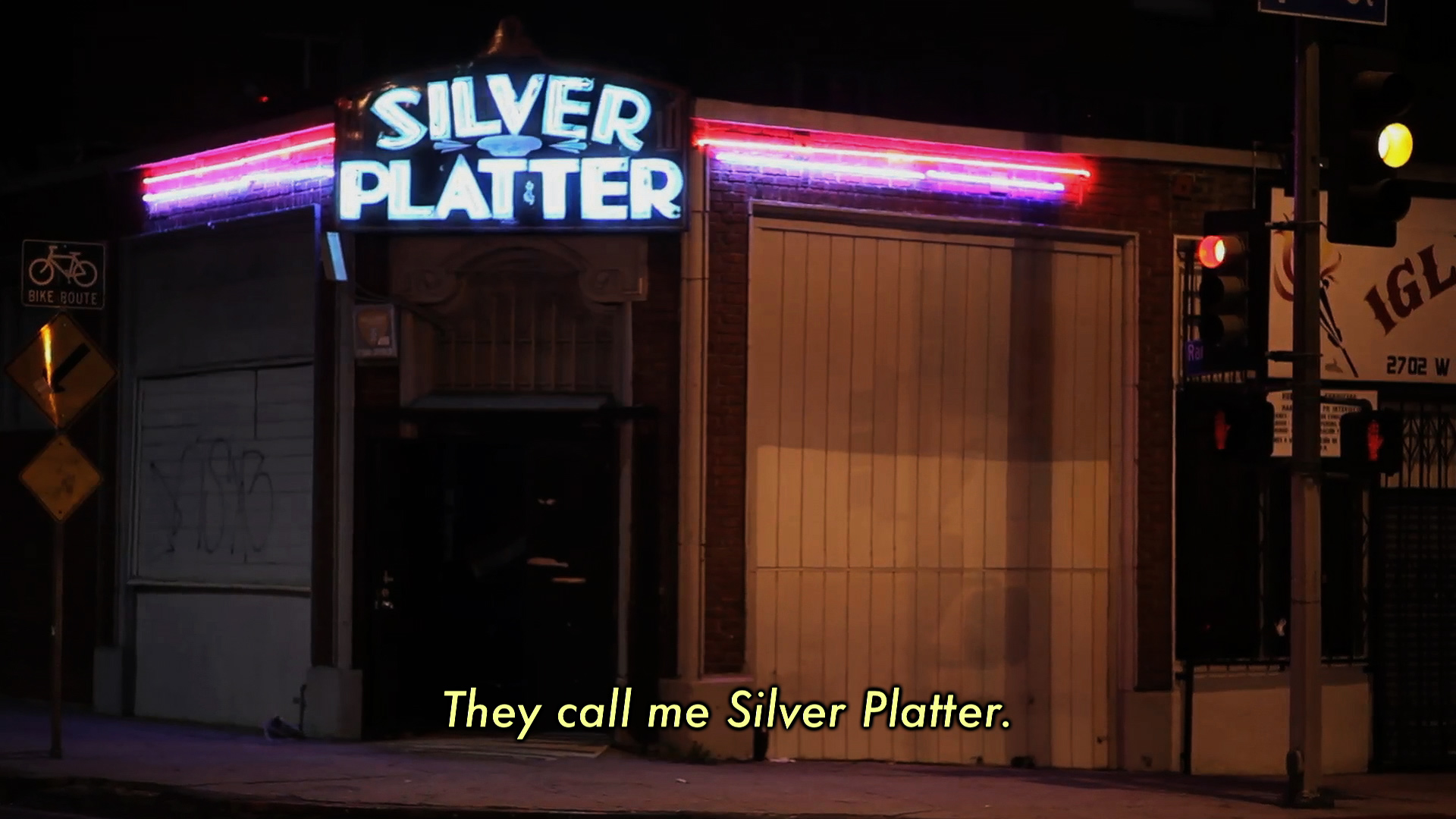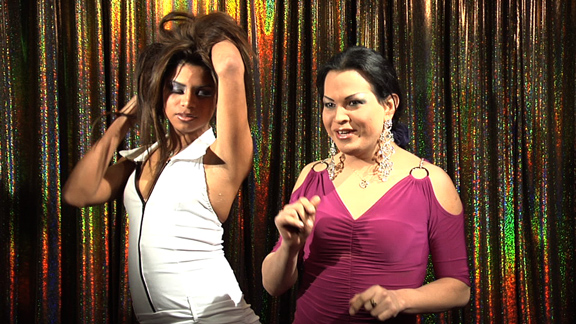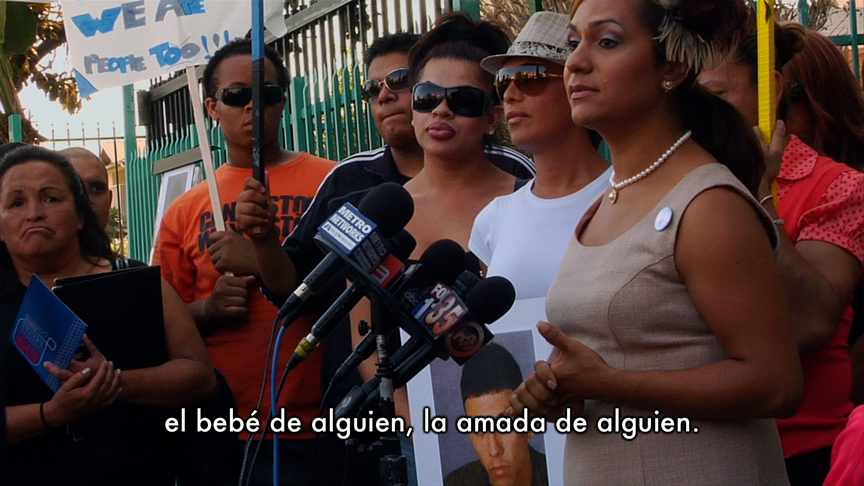 Wu Tsang, Wildness [Film Stills], (2012), HD Video still, Colour, Sound, Duration: 1 hour 16 mins.
There are these two distinct trajectories that never share a narrative and yet still share a profound connectedness. The video installation or screen itself could be described as the space of overlap, or as you call it, third space. There is the element of a disrupted or unclear linear narrative, but I am wondering then about the kinds of considerations you had in mind when piecing together the final sequence and choreography?

In a way, the film project has brought together all of us, especially all the people who worked on the film, in a real way that we would not be connected otherwise. Often I try do this when I am making stuff; to create these spaces— even if temporary—where real communities form beyond the frame of the camera. One of the things that excites me now about the physical overlap of the projection, is that it enables me to play with a real overlap—actual physical overlap of light—in the narrative as well. I see the overlap as an enmeshment of images, as a way for the narratives to touch each other while being distinct.

The work has been described as a result of your ongoing exploration of a third space. What provoked the interest in creating a third space; were there existing artistic, cultural, sociopolitical, or theoretical movements informing it?

There were many movements that informed that interest for sure—I see third space as a way to explore fluidity and hybridity—it is actually a recurring theme in many of my works. For example, in We hold where study (2017), it is explicitly about the third space created by camera choreography. Even in one of my earliest films, the documentary Wildness (2012), I see a relationship in the sense that the film is narrated by two main characters: a club called "Silver Platter" and myself, as "Wu" a young club-goer. In Wildness, our voices intertwine but our stories do not exactly run parallel—although they occasionally overlap. So I have this ongoing interest in creating proximities, where the gaps enable to me to say what cannot otherwise be said with words.

You co-founded the ensemble Moved by the Motion, which seems to be quite loosely defined, working within ebbs and flows. Can you tell us more about the ensemble, and the significance of collaborative work to you in your practice?

Moved by the Motion is mostly a thinking space—it started six years ago, through my collaboration with boychild. It began as a conversation between my voice and her movement and has since expanded in many ways. Our ensemble has grown to include many, especially Patrick Belaga, Josh Johnson, and Asma Maroof. We mostly improvise, with video, sound, and dance. The performance is a ritual that comes from our ongoing practice of studying and living together—intermittently and in different time and places.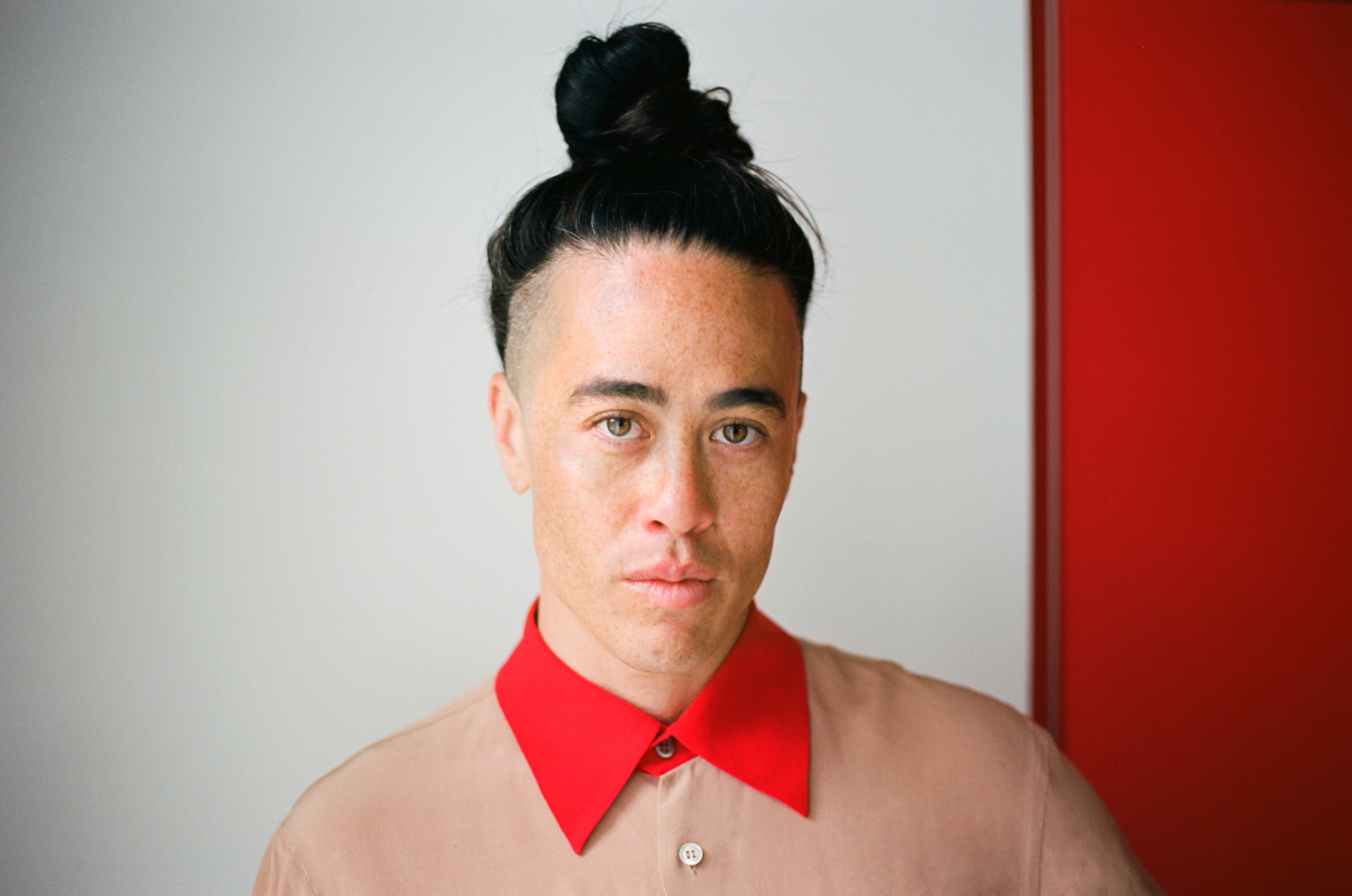 Initially I imagined that we might be doing an email interview, and so I have had this image stuck in my head for awhile now: the image of your hands on a keyboard, with the word "honesty" inked across your fingers, with the letters directed to face you as you type. Is writing a big part of your process; how does it correspond with image-making in your practice?

Writing is where it begins for me. Text and language are like the skeleton. But as a visual artist, what is more interesting for me is cinematic and filmic language, and what that manages to convey. They are different kinds of language, one that can convey the things that cannot be said or articulated, or that text cannot say—so it comes back full circle.

While we are on the topic of image-making I want to go back to something you've said in a previous interview:

"The relationship between visible and invisible and impossible is an interesting productive tension for me. Why do I make films? There's obviously this urge I have to make something visible, but I think it's not about being seen. I'm thinking of image-making as a kind of ritual practice that will reflect something back."

In your practice, what kinds of realisations have been reflected back to you, and how have they influenced the way you work?

Very often my work is discussed through identity and gender, as an artist who is mixed-race and transgender. Maybe more so than being seen, I'm interested in generating context and meaning that is irreducible through my work.