Over dinner with some friends, I mentioned that I had attended a screening with the makers of Kink, the James Franco-produced, Christina Voros-directed documentary about BDSM porn website kink.com at The San Francisco International LGBT Film Festival. While the inner workings of the studio, housed in the historic San Francisco Armory, was the focus of the film, one of several arguments it makes is that the content produced by kink.com can be seen as feminist works. This sparked something of a debate around the question: can BDSM be compatible with feminism?
In between mouthfuls of sushi, Jess suggested that the feminist critique of porn could easily apply to BDSM (which encompasses bondage and discipline, dominance and submission, and sadomasochism) as well, empowering but at the same time reinforcing gender equalities. For some who see empowerment being achieved by reversing gender dynamics in some BDSM films featuring female Dommes (dominants) and male Subs (submissives), there is a caveat to bear in mind: acts of submission and humiliation are often achieved through language and methods that 'feminize' or emasculate them. Empowerment through taking ownership of the erotic experience whether one is in the dominant or submissive role is quite another matter; arguably, participating actively and consensually in submission can be empowering when it is a turn on.
Nonetheless, Jess and Leigh both expressed discomfort with readily accepting BDSM as something which fits into the paradigm of feminism. While they were alright with thinking of it as a sexual fantasy, they wondered about the underpinnings. "Perhaps role play is just a reenactment of patriarchal power structures," Leigh mused.
They seemed to think that BDSM lies in opposition to feminism. What intrigued me was their evident familiarity with BDSM porn in spite of holding such sentiments. When pressed on the matter, Leigh hedged, "I guess it's interesting to see what other people are into. People can't really help what turns them on I suppose." There was a definite hint of judgment in her tone.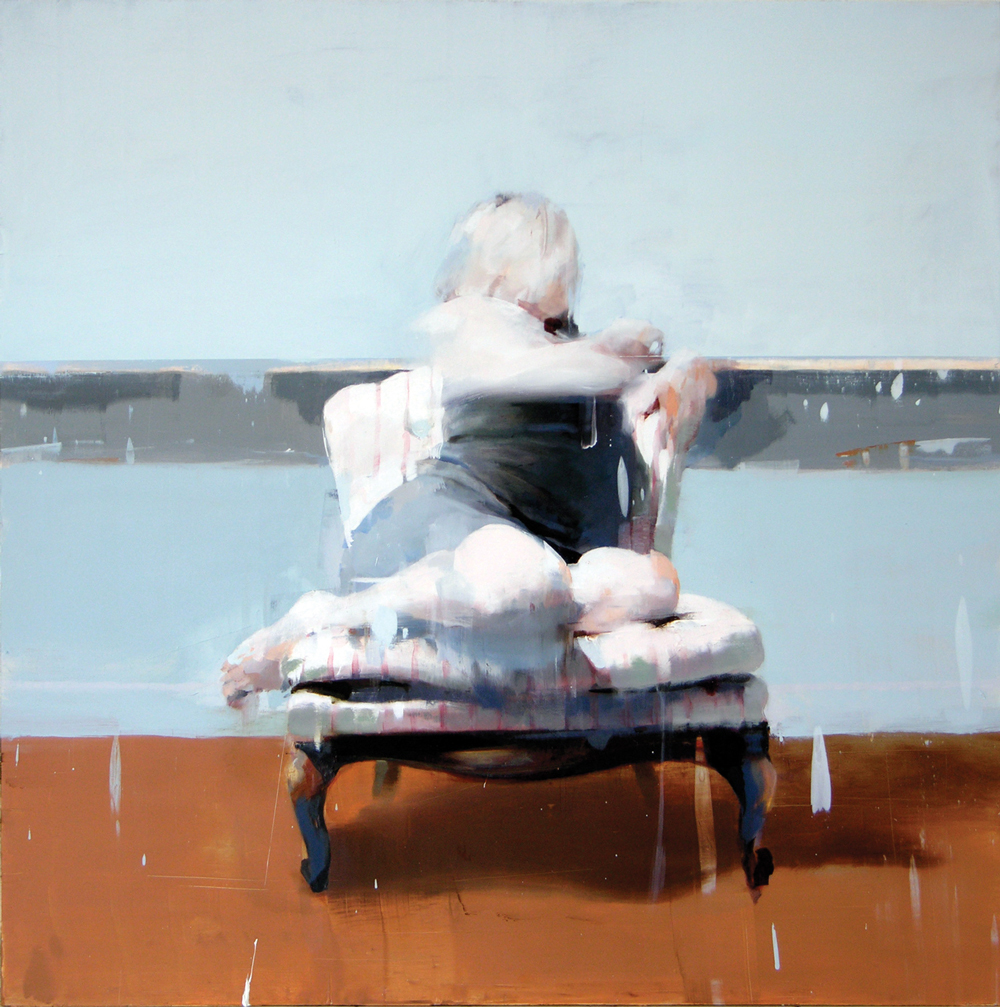 I was not the only one to notice. Chris shrugged and declared that as a feminist, she felt no guilt in being turned on by submission. "As someone who's often the more dominant person in the relationship and, as you guys can attest a dominant personality in general, the idea quite appeals to me." I nodded in agreement. The sometimes extreme on-screen representations of BDSM differ quite a bit from integrating aspects of it into sex play in the bedroom, and the sex-positive feminist in me finds it difficult to come down too hard on what is a turn on.

Sam chimed in with a personal anecdote. "Well, I once slept with this guy who was into dominating me and it was kind of hot even when it hurt, and so during sex I was completely into it. After, though, it did make me wonder if I was getting off on the feeling of being used sexually, of being desired in that way, which is why I did not mind him using me as a sex object."
I was quick to note Sam's distinction between 'during' and 'after'. Should there and can there be a distinction between enjoying BDSM practices or rough sex in the moment, and the hang-ups attached to the subculture that may come after it? While reconciling sexual inclinations with one's views is of course ideal, these things often lie in a grey (ahem) area. Failing that, there is that old thing of just going with what feels good. Sam then mentioned the aforementioned encounter was a one night stand. "The anonymity helped with the experimentation. Even if I didn't like it I'd never have to see him again. I don't see that happening with my boyfriend."
'During' versus 'after'; anonymous versus familiar — like the subculture itself, the specifics of a BDSM encounter are full of dichotomies. Sam also slipped into using language that hinted at objectification, such as being 'used'. Indeed, there is something in us which intuitively feels like being dominated is antithetical to the basic feminist concept of striving to be equals with our partners. As for those prohibited by Sam's aforementioned anonymity clause and wishing to try out BDSM sex with a long term partner, here's yet another dichotomy: what goes on inside and beyond the bedroom. Confining dominant-submissive relationships to the bedroom (should one wish to do so) seems like a reasonable boundary to set, provided there is mutual understanding that what is erotic being the directive in the bedroom should not bleed over into day-to-day dynamics.
Throughout this discussion, the last of our dining party, Gena, has been listening in but not saying much. She admits to not even having known what BDSM was "till that book Fifty Shades of Grey became really popular". She is certainly not alone — E.L. Jame's erotic novel is arguably responsible for bringing BDSM culture into public consciousness for better or worse, and regardless of literary merit. One thing that the mainstream proliferation of BDSM has changed is the way adult entertainment studios like kink.com create content. Where the main purpose of BDSM porn was once to shock, now that it is considerably more accepted, has been rendered moot. And with a change in purpose comes an altering of practices, where porn filmmakers can now pay more attention to artistic and creative direction. In an interview promoting Kink at Sundance, Franco even compares some of the work of the performers at San Francisco Armory to that of performance artist Marina Abramovic's.
Indeed, there is much to think about for those thinking of venturing into BDSM culture, whether it's a first foray into a dominant-submissive sexual relationship or borrowing a much dog-eared copy of Fifty Shades of Grey from the library. For those who are experimenting, our society's cultural history of violence against women is a strong wall to come up against when attempting to reconcile such sexual desires with what we know of feminism.
Firmly establishing consensual BDSM bedroom play as a separate paradigm from day-to-day relationship dynamics is undoubtedly helpful. As for those considering the latter, I'd venture one last recommendation — ditch the novel and find a copy of Secretary, Steven Shainberg's 2002 film starring Maggie Gyllenhaal and James Spader as the original and unequivocally superior Mr. Grey. You won't be sorry.