For Loewe's sixth appearance at Salone del Mobile Milan, the house continues its commitment to celebrating craft across histories and cultures with Weave, Restore, Renew: a multifaceted project that explores woven craft, reimagines ancient techniques and breathes new life into found objects and surplus materials.
Repaired in Spain forms the core of the project. Spanish artisans commissioned by Loewe have restored over 200 antique natural fibre baskets from around the world using leather, inspired by the Japanese technique of repairing ceramics with precious metal known as kintsugi. Alongside, the brand draws on the magic of coroza—the age-old craft of weaving natural fibres into rainwear garments in Galicia, Northern Spain—to inform a tactile collection of basket bags made from reeds and straw. In the medium of paper, a collaboration with 2019 Loewe Craft Prize finalist Young Soon Lee celebrates traditional Korean paper string craft jiseung with a series of jars, and recycled newsprint has been transformed into the brand's iconic Square Basket using the same intricate woven paper technique. Surplus Loewe leather also finds new life—working with the studio of the late Italian modernist designer Enzo Mari, the house presents a special edition of his iconic wooden animal puzzle, playfully reinterpreted in leather.
Said to have originated in 15th century Japan when a shogun broke his favourite tea bowl, kintsugi is the art of fixing broken ceramics with varnish mixed with gold, silver, platinum and other precious metals. Rather than disguising the breakage, the technique seeks to incorporate the damage into the aesthetic of the restored item, making it a part of the object's history. This philosophy of design—that things break and fall apart over time and need repairing, and those repairs should be celebrated not hidden—was the starting point for Repaired in Spain. The project commissioned Galician artisans Santiago Basteiro, Idoia Cuesta, Juan Manuel Marcilla and Belén Martinez to repair 240 antique baskets sourced from around the world with Loewe leather, each woven and stitched using carefully refined leatherwork techniques. The baskets, many of which once had practical uses for fruit picking and wood storage, have now been given a second life as characterful vessels with both rich histories and promising futures. The intertwining of their original natural fibres—straw, raffia, wicker—and added leather presents new forms and juxtapositions, showcasing the compelling idea that imperfection is more beautiful, and perhaps more interesting, than perfection.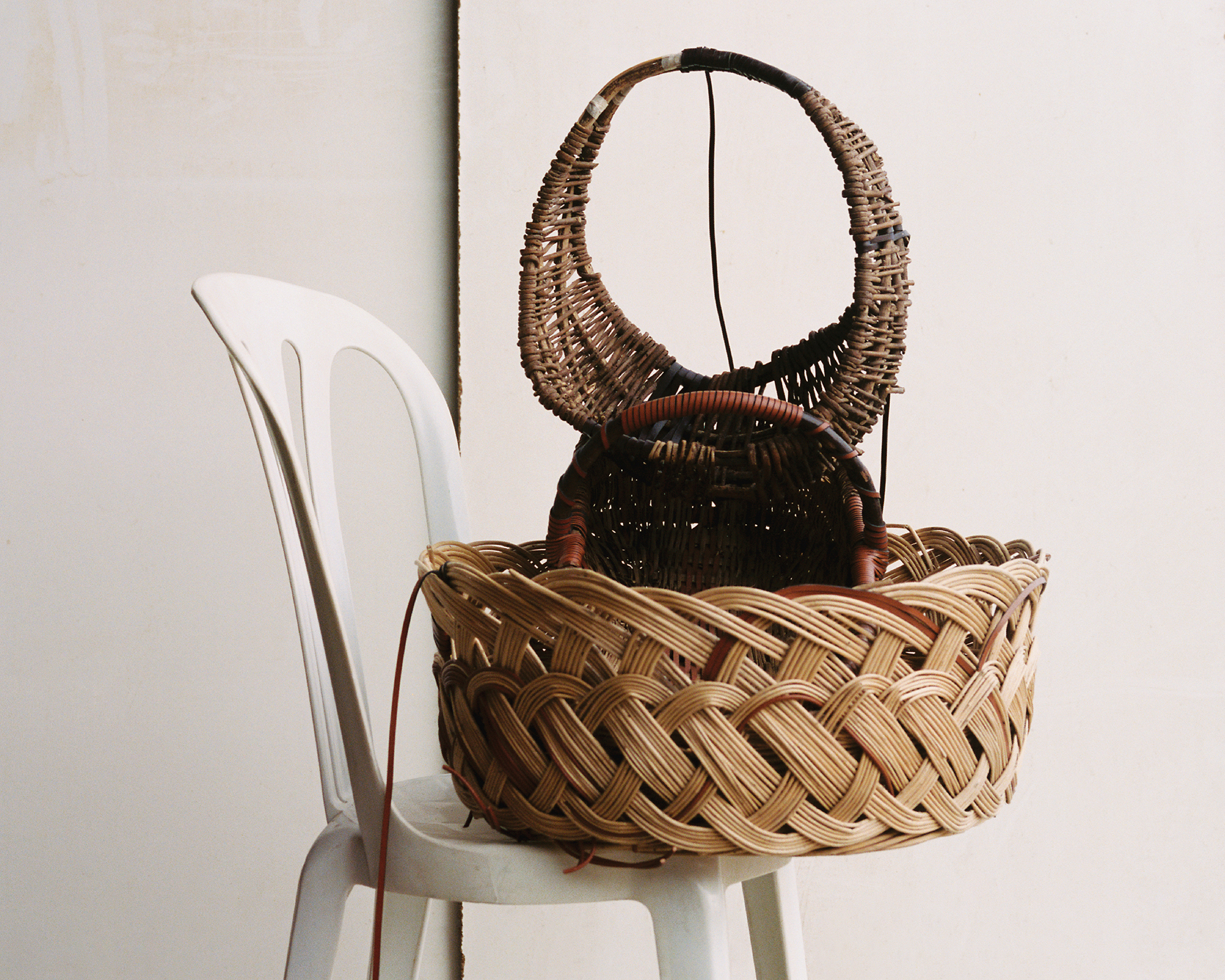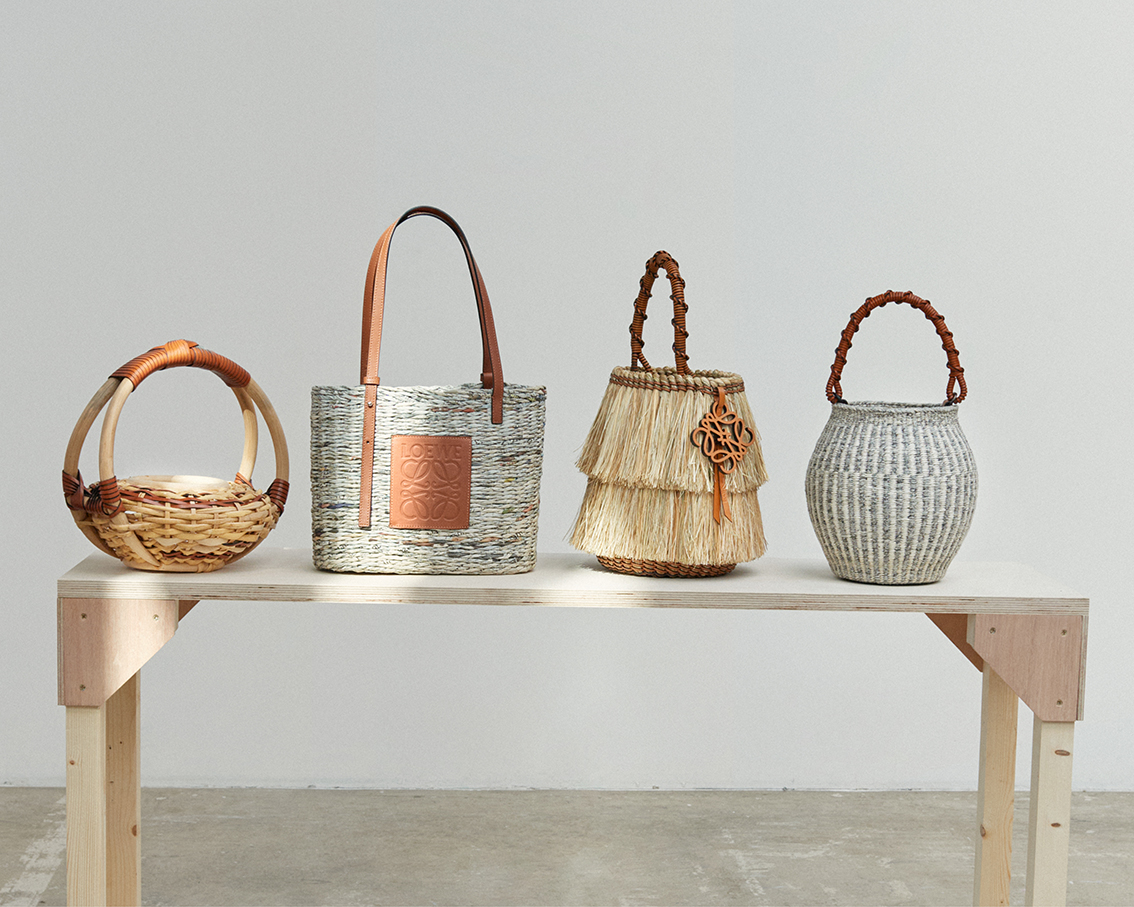 Coroza

The coroza represents a distinctive facet of Northern Spain's ancient craft heritage. Now a disappearing relic of a past era, the traditional rainwear garments handwoven from reeds, straw and briar were once essential wear for farmers in Galicia's famously wet climate. Crafted using intricate skills that stretch back over thousands of years, the raincoats and hats are made from dried grasses that create a naturally cool, waterproof protective layer.
Inspired by the extraordinary sculptural aesthetic and functionality of the coroza, Loewe has commissioned Galician artisan Álvaro Leiro to create a collection of basket and bucket bags employing the same weaving techniques and natural materials. A tradition which has been preserved for thousands of years and passed down through the generations, is given new life and reimagined with a Loewe twist.