Rose Robson is a London-based artist who subverts the traditional craft of taxidermy to create elegant and tactile sculptures. Her work is ethically conscious and beautiful, an attribute which worries the modern art world. The ethereal sculptures made from multiple bird skins have meditative and chaotic qualities. In her work, the beauty of nature meets the interference of mankind to create something wondrous. We met her in her East London studio to better understand her practice and how she copes with the morbid themes that she works with everyday.
"

I don't feel like I am playing God. I do not feel powerful; I think it is perverse to feel like that.

"

Rose Robson
How would you explain your practice to someone who is not familiar with your process?
I start from just the basics of getting my birds from gamekeepers and butchers who sell game birds, and I freeze them. They take an hour to defrost; you lay the bird on its back and then make an incision through the chest bone, then take the skin away from the body and cut away from it. You clean all the bones and detach them, then clean and blow-dry it and suddenly, it becomes something else—they transform. I think the weirdest thing for me is when the body is still attached, so it's still meat but still an animal, it's such a weird parallel.
Do you think constantly working with death desensitises you towards it?
I think probably the opposite: it makes me even more hyper aware of it, when I have big projects like this (points to her graduation piece) there is about 20 or 30 pheasants in there, I was skinning them constantly. I was doing so much and because it is such an intense experience you have to really go there and stare at all the body parts. Afterwards, I would leave my studio feeling totally weird. I would see pigeons and have this strange feeling that is quite hard to articulate. It is such a poignant feeling to notice death around you; I would be very worried if I lost that.
Do you feel like you're playing God in your manipulation of nature?
I don't feel like I am playing God. I do not feel powerful; I think it is perverse to feel like that. The birds I choose to use were killed for their meat anyway or they were dead pets from people. Its not like I go out and shoot them and come back and I say "Yes I am going to make you have 5 wings and a horn on your head" you know? I don't agree with that. My work is more poetic and I do a lot of writing, I write how I am feeling when I am doing it and I don't want to feel detached from the process, it is part of it.
Do you feel that writing down your feelings is almost a coping mechanism for your practice?
Yes, that is what I did throughout my final degree project. I found it very intense; I didn't understand what I was feeling. I felt scared that if I was skinning something and I cut myself that I would catch something. So, instead of worrying and stopping myself doing taxidermy, I just started writing about it and talking about it in class and stuff. That became part of my practice.
What attracted you to taxidermy in the first place?
It was a completely subconscious process, I always did bird drawings and I wanted them to become 3D, so I started to stuff them with paper. Also, in Brighton where I grew up was the Booth museum; a natural history museum and has lots of taxidermy. We would go there on school trips since I was 11. It was just something that we did. Then there was an exhibition with Walter Potter's taxidermy, he anthropomorphised animals, I was really into that. It is one of those things that you can't really describe but you are totally into it. I had never even thought about doing it myself until I came across the artist Polly Morgan. I went to her show and then got in touch and I did an interview with her, I thought it was amazing so I started to use it in my own practice.
Do you think that for you it was the aesthetic that got you interested in the taxidermy process?
Yeah, but then when I started to do it, it changed. At first I thought I liked the actual stuffed animal, but then when I had a proper tutorial in Scotland and created something standing upright with beady eyes, I thought oh I don't like this I have moved on. What I do is something completely different.
Do you think that this art form will be continued and developed, or do you think through time like a lot of other craft its popularity will dwindle?
I think that there is a craft movement going on as a response to the old times. When I was at university I was in the minority, I was the only one doing a craft; though I am doing a craft, I am subverting it. You do however have to know how to do the process in order to do what you want with it. I think craft is coming back but with a modern twist, I feel to keep craft afloat it needs to have some form of abstraction.
Do you have any conscious references when you create your work?
At the moment, my influences are people who do completely different things like Frida Kahlo and Paula Rego. People who make strange stuff, who draw animals and weird creatures, people who use lots of pencil. My work I think has taken on another layer, which is making the base forms, this has become my actual practice. Whilst I am making these forms I think about Eva Hesse's little experiments with stitching and layering and sort of repeating herself.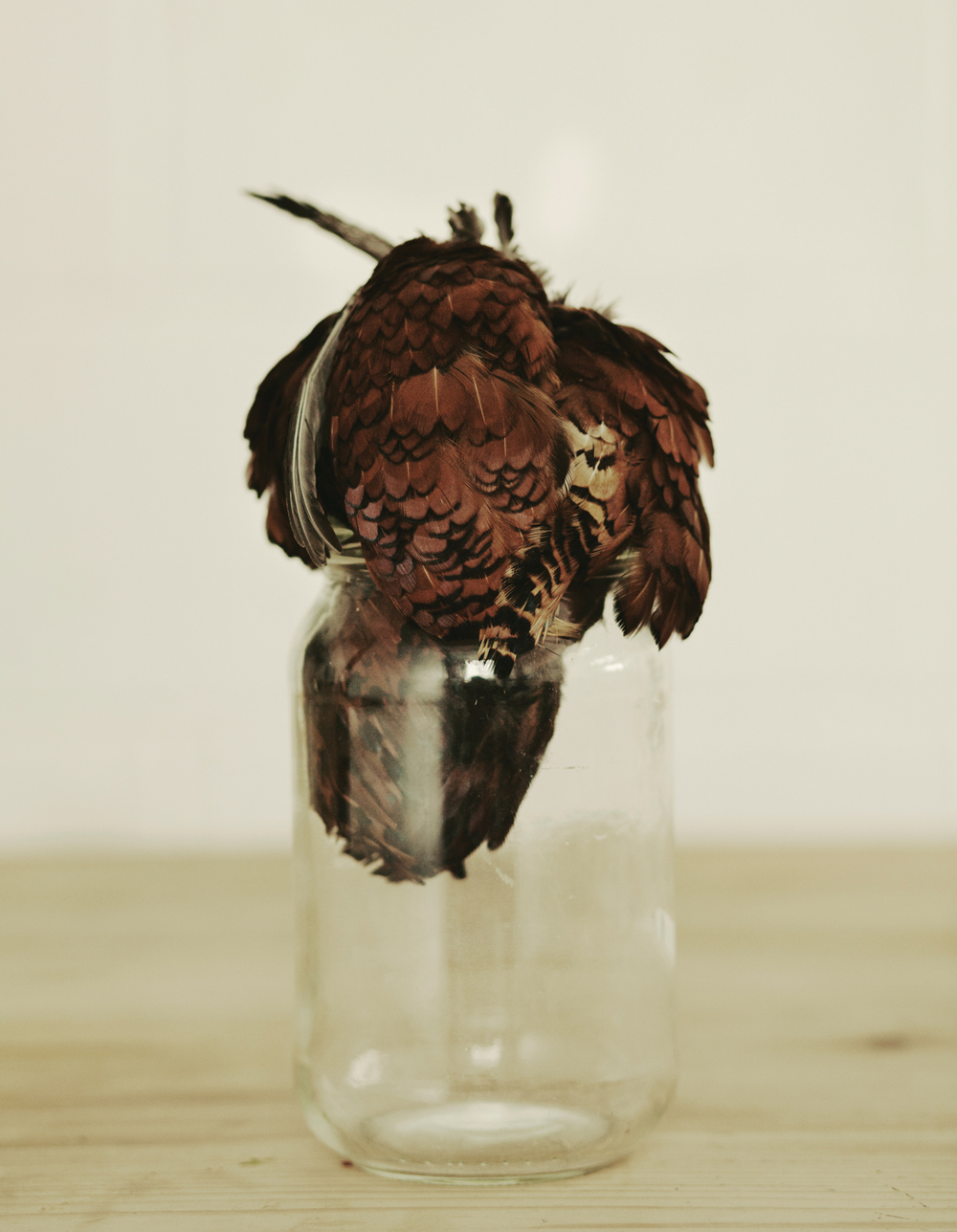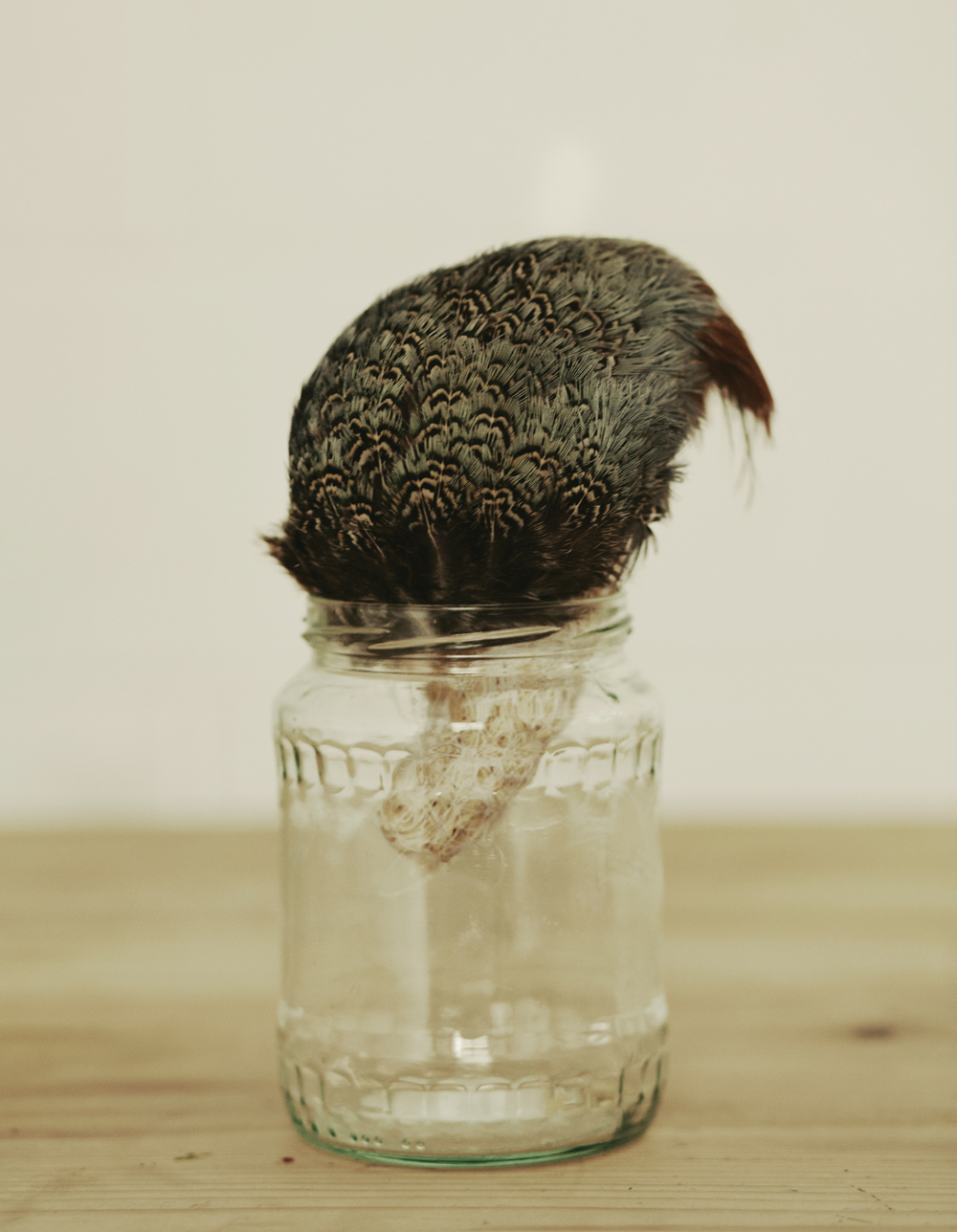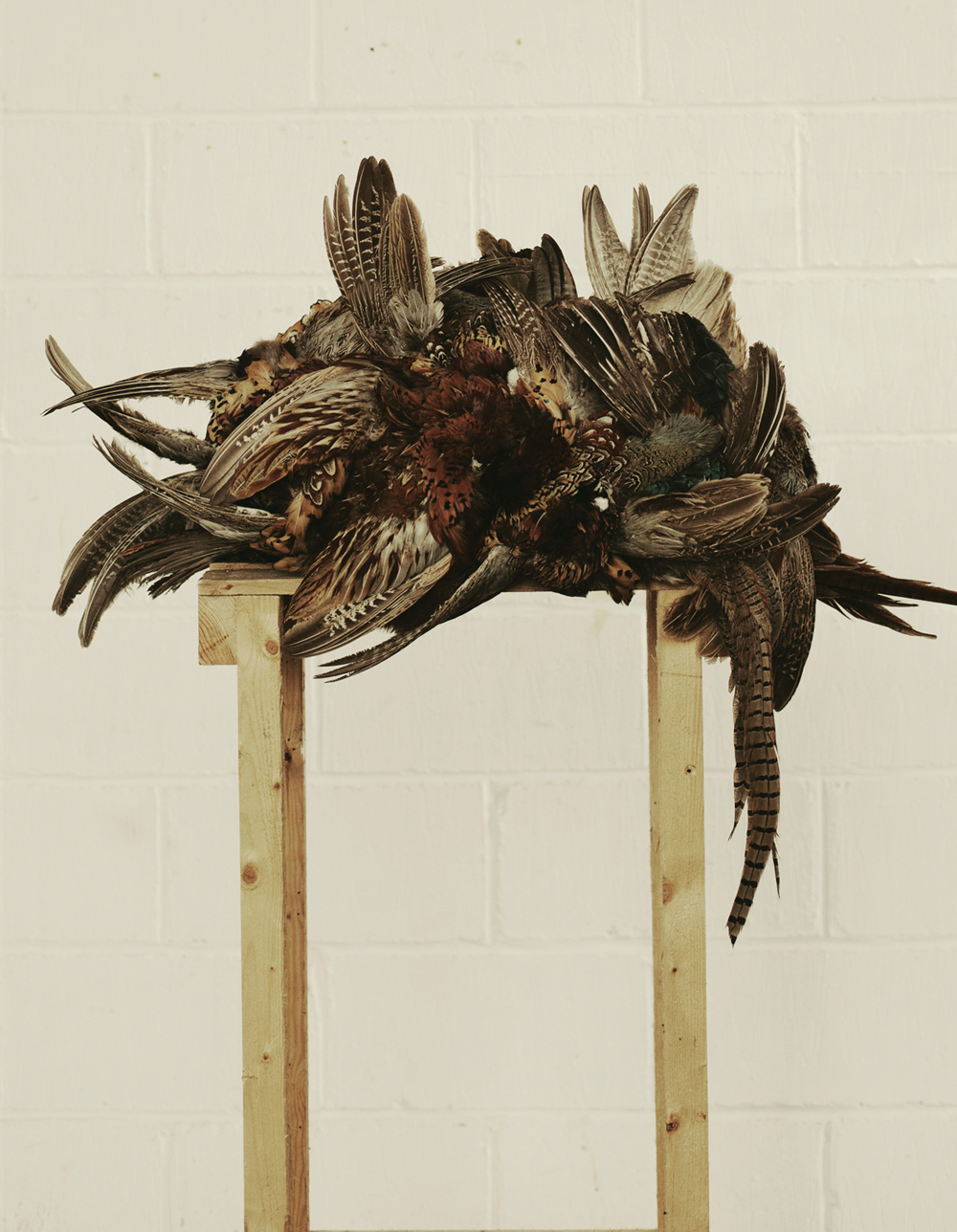 Photography by Adam Fussell.