The driving force of modern fashion is planned obsolescence. Something is in, then the next month it's out. Much like today's sneaker culture that has formed a mainstream monolith in the last decade, the constant need for the new—the buzz, the hype—is its fuel. Nike Dunks were red-hot in 2020, but according to Hypebeast, they now "face an uncertain future." On the flip side, New Balance is, apparently, "on a tremendous streak
with collaborations."
Vanessa Friedman, the fashion director of the New York Times, opened her talk at the 2018 Copenhagen Fashion Summit by pointing this out: "Sustainable fashion doesn't make any sense. It's a contradiction in terms. On the one hand, we have the pressure to be new. On the other, the imperative to maintain."
Being fashionable has always been equated to the new—by definition, the opposite of being sustainable. Likewise, being sustainable meant being preoccupied with perpetuity, not design nor the ephemerality of consumer appeal. It's as if you can't have both: The industry compels you to pick one and get on with it.
While the lexical nature of the phrase may be oxymoronic, one sneaker brand has made it possible to marry the two.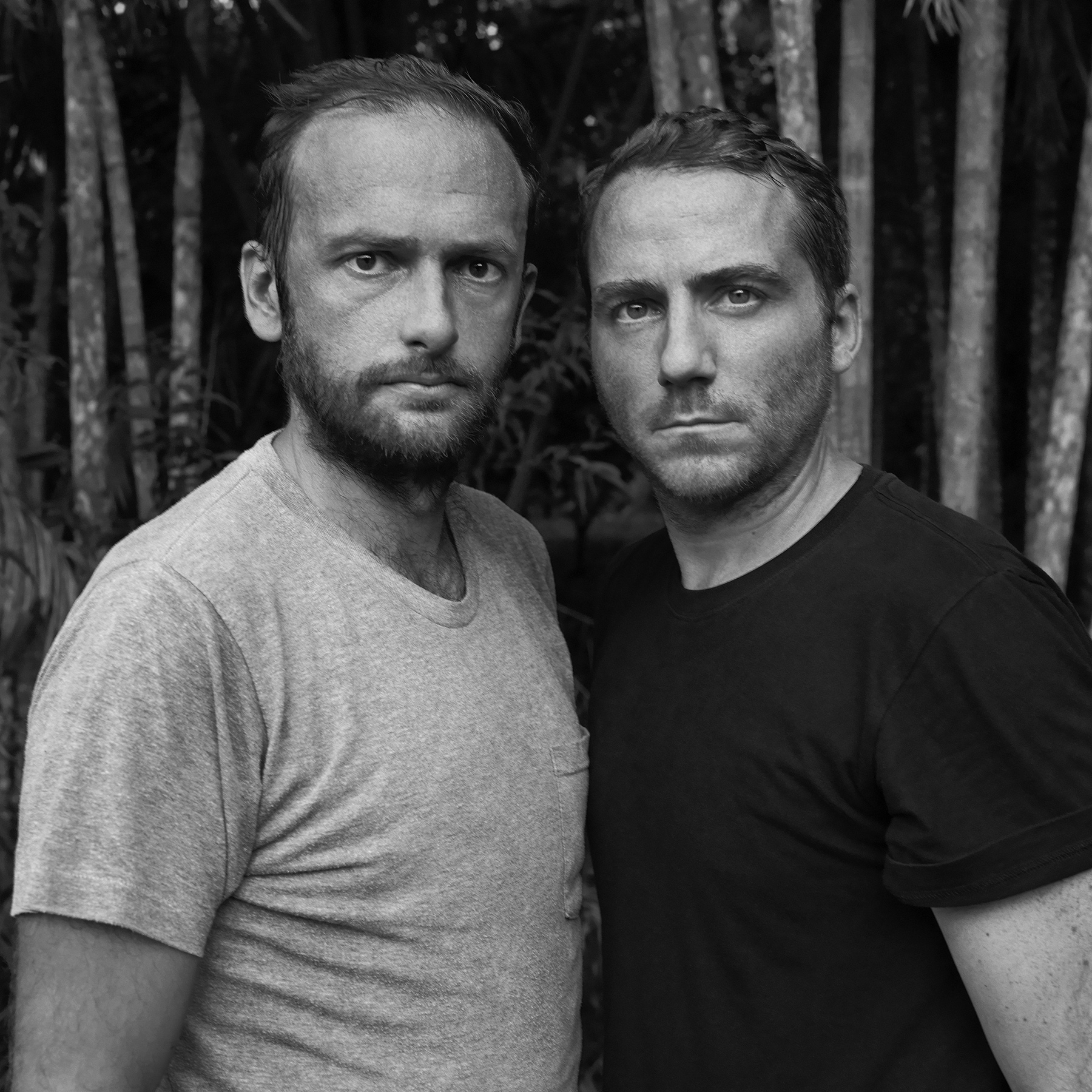 Meet Veja, the French sneaker brand founded by Sébastien Kopp and François-Ghislain Morillion. You've probably already seen a few of Veja's pared-back designs—their talismanic V placed on each side makes for a subtle visual cue. The moniker of the brand comes from a Portuguese word which, directly translated, means 'look'—"It's saying 'Look beyond the sneakers, look how they're made, look who made them,'" explains Kopp).
It all began in the early 2000s, when Kopp and Morillion travelled the world and witnessed how products were made in unethical factories, from China and Bangladesh to Vietnam and South Africa. The childhood friends left their jobs in finance and had an idea: Why not build their own vertically integrated production process that's 100 percent ethical and sustainable?
To Kopp and Morillion, these parameters were non-negotiable. In fact, they came first before the product. They went with sneakers. After all, everyone wore them, including the two of them. Having no experience in design and production, they decided to learn how to make a sneaker by deconstructing one. "The DNA of Veja is to deconstruct the product. It's 'Let's try to go back to the production chain—but back until the end [of the chain],'" says Kopp. This consists of going back up all the way to the raw materials they're made with, and then rebuilding the sneaker by adding a positive impact to every stage of the production chain.
The duo, then both 25, travelled to Brazil, home to the two raw materials they needed: organic, fair-trade cotton found in the Northeast region and Amazonian wild rubber. They spent close to five months there, exploring the Amazon for agro-ecological cotton, raw rubber and respectable factories, while shadowing the small local farmers and producers to understand their processes. "We adapt to the team, they don't adapt to Veja," states Kopp, saying that they initially partnered with 20 to 30 families, buying materials directly from them.
Veja came to life in 2004. With raw materials purchased according to FairTrade principles, it costs up to seven times more to make a pair of Vejas as compared to the average everyday sneakers, say, a pair of Nikes. All these are cited on Veja's website alongside contracts with producers and farmers for anyone curious enough to see. Their baseline is transparency, but they don't cover their packaging in green politicking. "Everything is on our site and those interested can read it," notes Kopp
But therein laid the problem: Veja had a beautiful product with a beautiful story—yet its price tag hung heavy (its price now starts at £90, about S$145). Founded 17 years ago, at a time when sustainability was hardly a known concept, the duo's vision was certainly ahead of its time.
"

The DNA of Veja is to deconstruct the product. It's 'Let's try to go back to the production chain—but back until the end [of the chain]

"

Sébastien Kopp and François-Ghislain Morillion
The 2000s was arguably the golden era of fast fashion: People expected what they wear to cost them next to nothing.
The indecorous facet of what laid behind the economical convenience was an inconvenient truth, largely ignored and easily brushed off. In contrast to that reality, Veja's proposition to have consumers pay more than they normally would for a pair of shoes—albeit in exchange for ethical labour and integrated transparency—was unheard of. Convincing consumers was a steep uphill task.
Fast forward to about a decade later, the world was finally catching up. Climate change proved to be more than just a far-fetched myth of the future. Everyone understood the gravity of mass production's environmental toll. And when the Rana Plaza factory collapsed in 2013 in Dhaka, Bangladesh, killing 1,134 garment workers, a worldwide furore erupted. Major global fashion brands denied responsibility, claiming they didn't know if they had been producing clothes there. The disaster led to demands for greater transparency from retailers about where their clothes were being made, and safer conditions for the garment workers making them.
Suddenly, Veja was front and centre. In 2016, when the French actress Marion Cotillard was asked what her three favourite brands were, she answered: Chanel, Dior and… Veja. "It sounded a bit strange to us, but the famous people wearing Veja shoes are convinced by the designs and by the principles," Kopp says, noting that he and his business partner Morillion eschew any form of endorsement strategy. Despite this, however, the V-bearing shoes began appearing on the streets.
"A lot of our clients are discovering what is behind Veja after they buy one or two pairs," says Kopp. "People want to change the way they are consuming much more than before." According to the company, sales have been growing 50 per cent annually since 2015.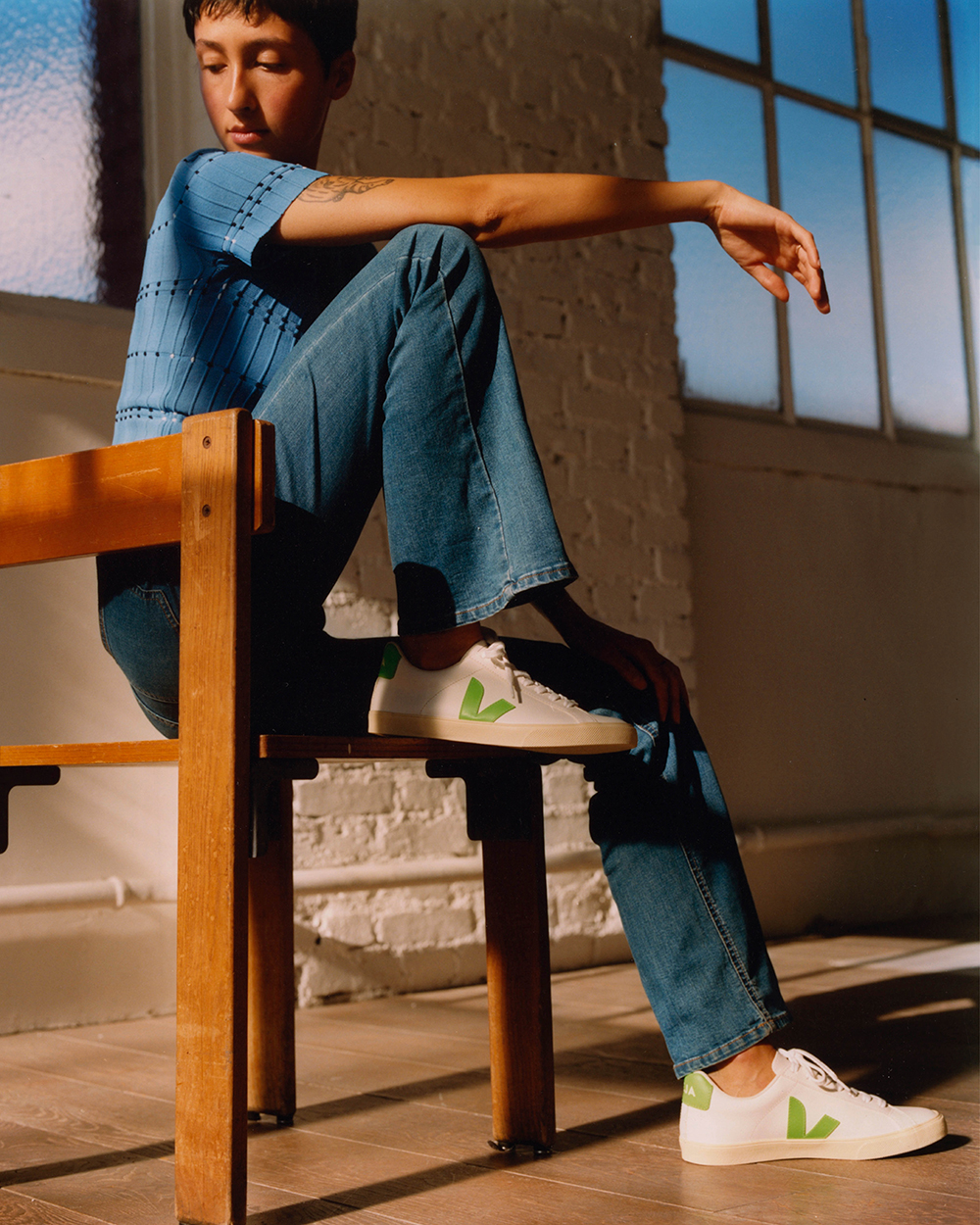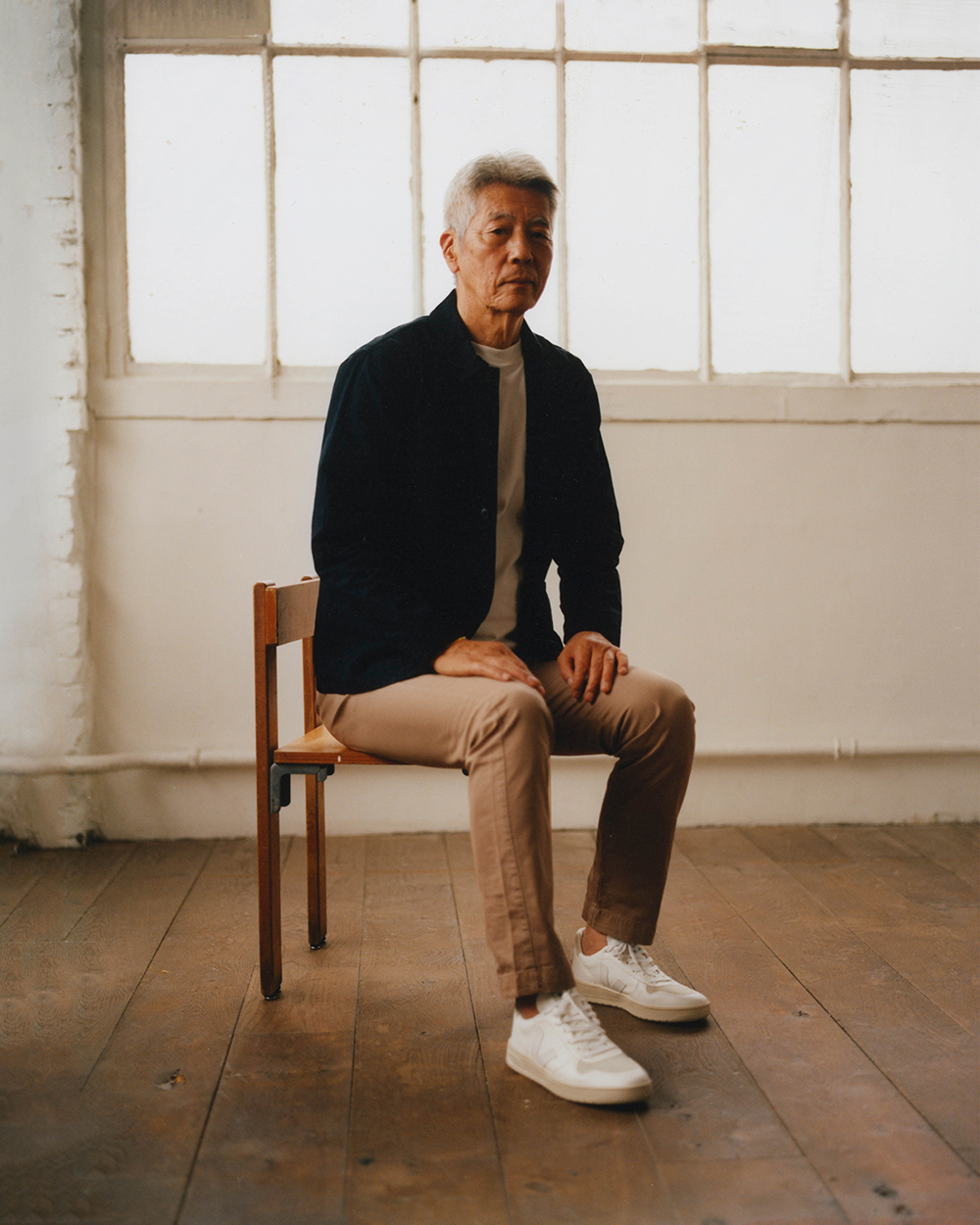 "Fashion is just a mirror of society," reflects Kopp. "And sustainability is everywhere, and [in] the fashion world… that's a big victory. Consciousness is always the first step, then come the actions."
While good design often seemed to be sacrificed along the way with other brands, it's something Veja has always considered. "For it to work, it has to have the same appeal to the final customer. The product has to be just as cool, and just as well-designed," says Kopp. "So, we put as much time into the design as we do into the
production chain."
The resulting designs have a comforting familiarity to them. The V-10, the label's most popular form, has a retro look to it: contrasted outlines, thicker soles and a muted neutral palette. Elements are liberally drawn from the classic trainers of the '70s, '80s and '90s.
No advertisements, no sponsors, no investors and only 12 simple styles—all made with economic justice in mind—Veja stands apart from the hyped-up culture of many contemporary trainer brands. Its process seems to be about refinement: working and reworking the styles it has, and letting its reputation grow organically through word of mouth. "What's changed between now and if we'd tried to do this 20 years ago is the internet," reflects Kopp. "It's allowed us to grow naturally."
It took a long time for Veja to get where it is today—but time is another parameter which the brand sets itself within. "We are the generation of Google. You can start a company and one year later you're a $1 billion company. A lot of people have this dream. This isn't my dream," says Kopp. "It's not you destroy and then you repair."

Today, Veja has sold more than 3 million pairs of shoes. Retailed in more than 40 countries, it counts the likes of Net-a-Porter, MatchesFashion, and Ssense among its stockists. Despite all these merits, however, Kopp believes that "[Veja isn't] changing the world, but just proposing a small solution to this disparity."
Whenever Kopp or Morillon are asked about their plans for Veja's future, they'd anchor it back to the present. "When we started in 2004, discussions about the environment and social impact fell on deaf ears. Now, everyone realises it's crucial," says a statement on Veja's website. "We never talk about what we're going to do, it would feel too much like greenwashing."
Although we'll probably have to wait and see as to what's next for Veja, it's still interesting to speculate. Between 2013 and 2018, the brand experimented with Tilapia leather, upcycled from Tilapia hides sourced from freshwater fish farms that would otherwise throw them away. Later in 2019, responding to customer demand for a shoe not made from animal products, the brand launched C.W.L., a biodegradable material made from corn waste. A vegan alternative to leather, the smooth material teases a new exciting path for Veja: to go beyond leather.
The shift in consumer sentiment toward high-impact materials and processes run in apparent parallel to the declining state of the environment. And Veja is ahead of the curve. Continuously in search of more renewable resources, its innovative R&D ventures are sieving through the possibilities. They are endless, surely, but one thing is definite: This is only but the beginning of a new normal, a reality in which the pairing of "sustainable" and "fashion" makes absolute sense.