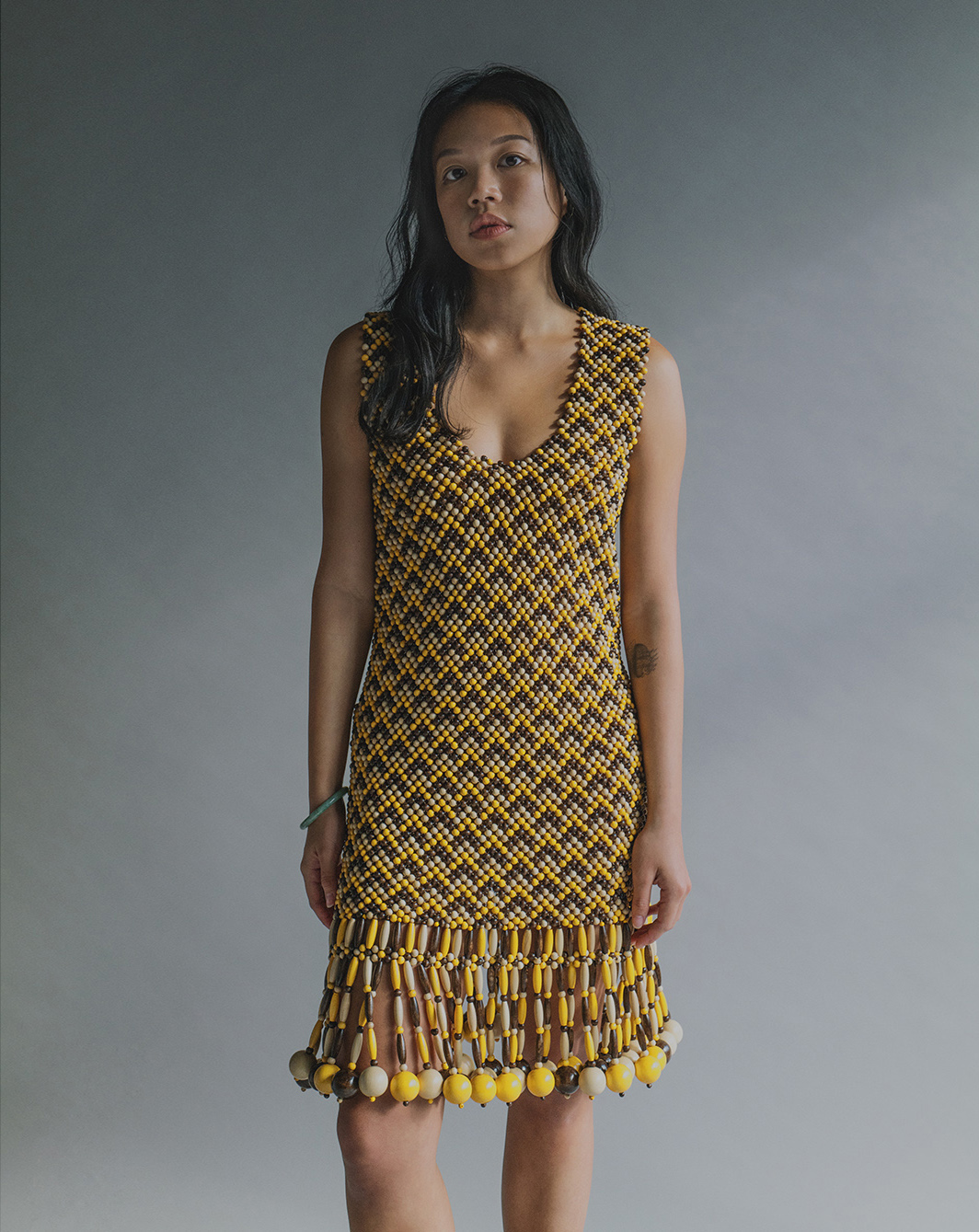 Elizabeth Gabrielle Lee is an artist and curator who works between London and Singapore. She is one of the founders of XING, a research and curatorial platform centred on the poetics and politics of Southeast Asian practices. Her latest project for XING is Bite the tongue, an online programme investigating notions of language and translation that's accessible for free on xi-ng.com until the end of 2021.
On subject matter
When I put out my first photo book, I was looking at my personal experiences living in the UK and my encounters with constant sexualisation, racism, and the feeling of living abroad as an other. But ever since then, my own personal journey and my interests have shifted. I don't want my work or XING's to always be put in this pigeonhole of the experiences of the Southeast Asian woman. It's ultimately going to come back to that because I'm based between Singapore and London and because of my positionality. But I'm not relying on the fact that I'm a Southeast Asian female. I think there's a kind of danger that happens when you're just banking on that. I'm afraid of creating an echo chamber. The algorithm makes people see what they want to see. I think it's great to have a supportive environment but I guess I want to be challenged. I want to be speaking to audiences and people who don't necessarily have the same views as me. I'm not putting down what others are doing in that space but it's just not an interest of mine anymore. All these issues that I was talking about, with regard to decolonial work, is very much in line with my practice and my research interests. The way that I relate to that has changed. It brings another dimension to my practice but also myself as a human. I want to learn about other viewpoints. When I started the photo book, everyone I was speaking to shared similar ideas about our vision. But right now, audiences are so much nuanced. And that's really refreshing for me.
On working with the archive
I went to the Kew Archives in the UK because of their connection to Malaya but also because I am interested in the moment of history where Christmas Island was a part of Singapore before being handed over to Australia. The Kew Archives have a lot of photographs and documents and I wanted to see how they were presented. It's a public facing archive, compared to the National Archives in Singapore. Moving forward, I want to explore how Christmas Island has transformed. I started to look into my own family's history. My great-grandfather was apparently the magistrate of the island, but I don't know if that's true. So I was comparing oral histories, the official archives, and my family's recollections. I even connected with an uncle I'd never heard of until I started this project. A lot of people think that an archive is official and tangible but it wasn't until I started to engage with stories from my family that I realised that this was a bank of its own. Oral history seems like something that's not common sense to include. It's not commonplace either. But I was drawn to this idea of unearthing things you don't know about from your past. I flit back and forth between the tangible and the intangible with my projects. I'm still reading a lot of scientific papers. I feel like there's a real danger in that because you're subscribing to a scientific determinism that you see a lot in the archive as opposed to non-textual works like oral histories. That's something that I'm still deliberating on.
On future projects
I just want to be kind with my practice, I want to create work at a slower pace. All of my projects are still ongoing and they will always be. I want to turn my series We've got the sun under our skin into a book. I've also started an online residency with Jalan Besar Salon and SUAVEART. I'm exploring the crabs of Christmas Island but also the cartography of my great-grandfather. I'm speaking to my family but I'm also speaking to marine biologists and looking into the archives of Christmas Island. I'm making this weird map of the island that's going to be made up of the mating patterns of the crabs and where my great-grandfather might have been. It's more speculative. It's nice to be able to create your own world and get to know yourself through that process. There's a huge amount of intimacy that's involved when I'm creating these counter-maps. I'm learning about what my family was and even things that I don't want to know but I'm coming across anyway.
Photograhy by Clifford Loh | Interview by Ruby Thiagarajan | Hair by Ayako Hirata | Makeup by Bobbie Eng at The Makeup Room | Special thanks to Vitra & Leica.