He calls himself a cultural entrepreneur, which is actually a pretty apt description of what he's done so far. His projects involve the streetwear shop Ambush, his first foray into the fashion industry, and Surrender, a multi-label luxury store designed to look like a fashion collector's closet filled with covetable underground brands and ephemera, tucked away in the colonial-era Raffles Hotel. But Earn's ever-evolving interests propels his ongoing quest to find the next big thing, and fuels his desire to create something of his own if he cannot find a suitable representation. That is why he left fashion and ventured into F&B instead, setting up Potato Head Folk in Keong Saik, an offshoot of the hyper-cool Potato Head beach club in Bali. This popular spot serves up everything from a gourmet burger dinner in the street-food-style diner on the ground floor, to bespoke cocktails in the lounge and beers in the rooftop bar. In his interest to build an even more diverse cultural experiences, Chen recently headed the Keong Saik Carnival, a one-day affair that was part of Potato Head's Sun Down Circle World tour, which turned the historic street into a bustling marketplace of food, artisanal products, and music.
Of course, all this isn't quite enough for Chen. His latest plan is to return to his roots: Chen is currently working on The Salvages, a website and e-commerce store that curates and features alternative fashion, including rare and archival pieces, books and lifestyle products. It presents, yet again, his love for going against the grain, his knack for bringing something different to the table, and is a testament to his role as both a local, and global, cultural creator.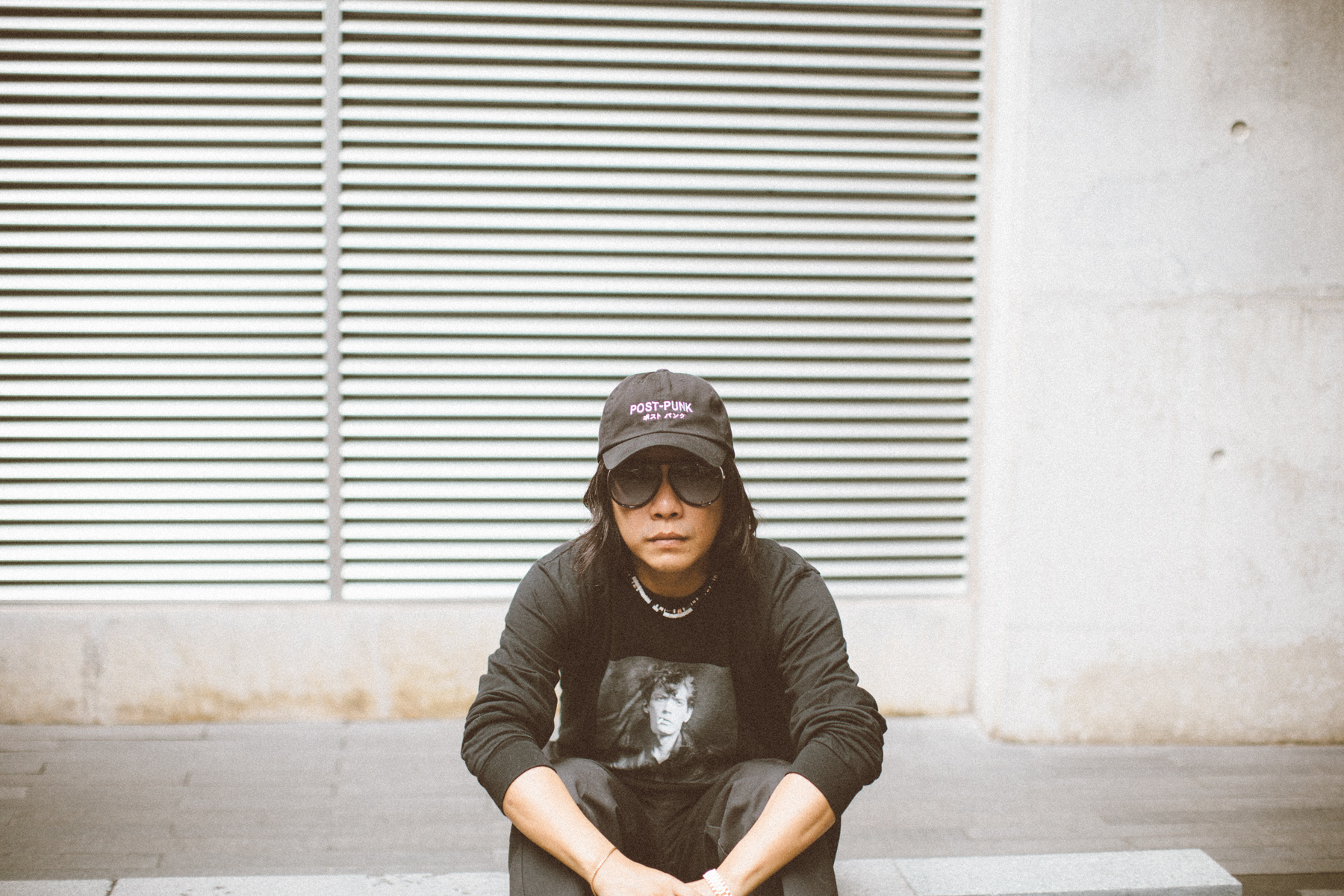 How do you move from project to project?
It depends on my interest at any given time. I'd been doing Ambush and Surrender for the longest time, and I was becoming jaded with the fashion system so I moved away. Sometimes it's good to get out of the industry to be able to get better ideas, so I set up Potato Head Folk. The food and beverage industry was interesting to me because it is a way of life—it doesn't matter what we do, unlike in fashion. But, coming from a fashion background, my take on F&B was different. Now that I've ventured into that, and it is running well, I felt that I needed my own creative outlet. This resulted in the upcoming fashion collection for The Salvages.
From your past involvements—from Surrender to the Keong Saik Carnival—it seems that you're very invested in fashion, and just as interested in injecting culture. How do you think this started?
I grew up in a subculture environment. I've been listening to some bands since I was twelve years old, and I discovered hip hop at a young age as well. It's what I grew up with, and what a lot of people like me grew up with. I cannot break away from all of that; I have to be who I am and true to myself.
You've been involved in projects from all around the region. Why did you decide to be based back here in Singapore for The Salvages?
Singapore is the gateway to Southeast Asia. It's home, and it's comfortable.
On that note, about Singapore being home, how would you describe Singapore's cultural identity?
We are still very young, and so is our culture. It is never too late or never too early.
You collect fashion for The Salvages. Are there other things that you collect?
Good designs. It can be a book, or a record, or anything that is timeless in design. That's why I want to focus on slow fashion. These are rare classics that can be worn ten years down the road, and not what is merely trendy right now.
Tell us more about your vision for The Salvages.
I like to put a value to clothes. It is very ambitious but I think it is something that should be done, because I believe that clothes are like a work of art and design. Society, right now, is really into fast fashion. They wear something now and they throw it out the next season, and even the government has a lot of problems getting rid of excess clothes. It's a practice that isn't sustainable, nor environmentally friendly. Fashion can be seen a whole cycle; for example, souvenir jackets are really big this season, but they've been around since the '50's, so why not wear the original, which are so rare? Just like classic cars, classic clothes should be preserved.
What goes into the curation process of selecting or hunting down these clothes? Are most of these from your archives?
From my archives and my friends. In hindsight, I missed out on a lot of things when I was growing up. When I was into street fashion in the '90's, I didn't know anything about fashion designers. I saw these great designers like Raf Simons, Helmut Lang, and Jean Paul Gaultier—I saw them but didn't pay any attention to them. But I'm looking at their pieces again right now, and I've come to realise that they're of museum quality. It's so amazing.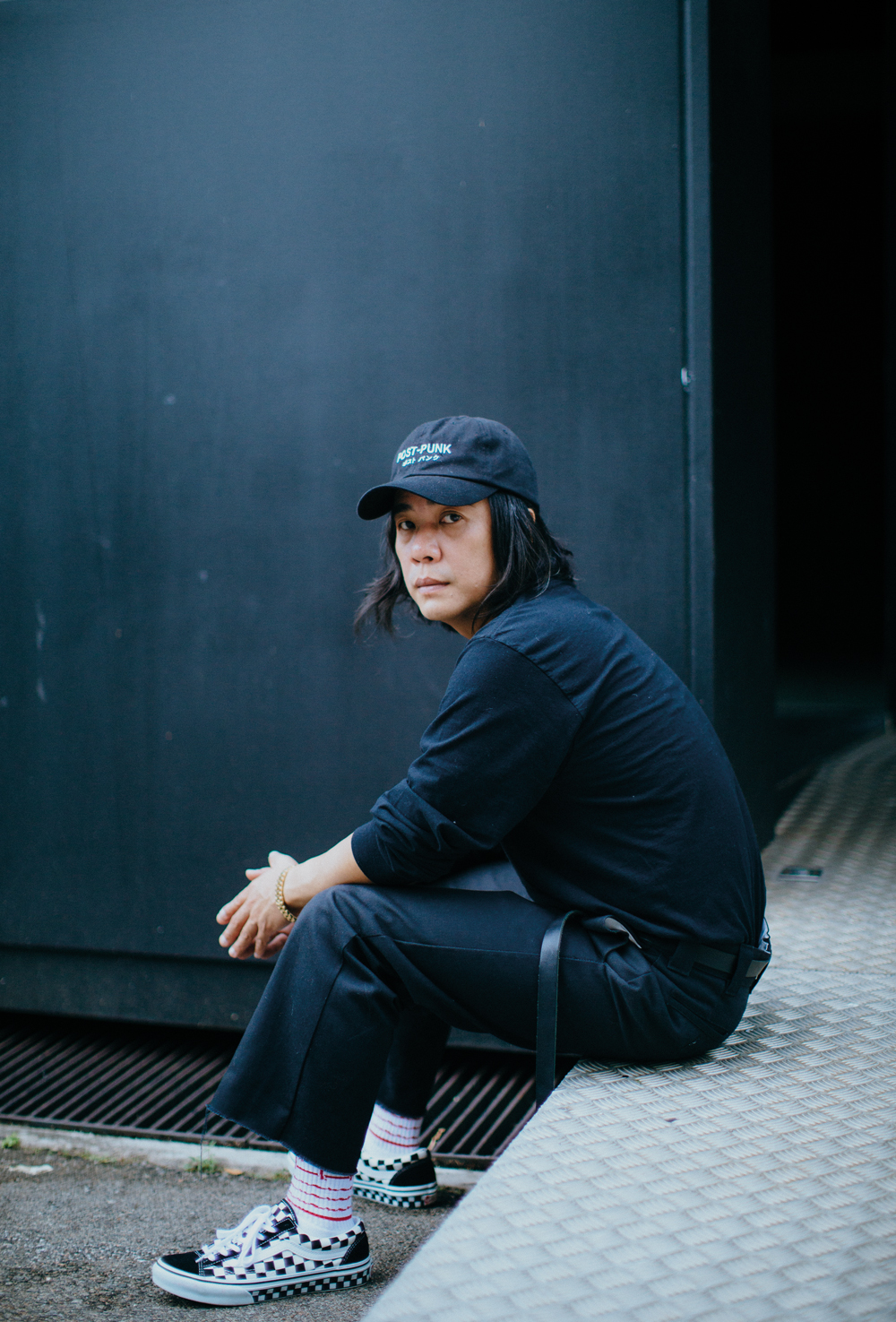 For those that didn't grow up in that era, whatever we know are from stories and conversations with friends and what we see from books and the Internet. At that point in time, perhaps it was less about the actual clothes than what they stood for and the things that created that legacy for them. Some of these designers are still creating now, but what they do is quite different. It was probably at that period where they really made a name for themselves, and that is the period of works that you are showcasing.
I'd like to showcase their punk spirit back then. Their attitude, their main influences, in contrast to what mainstream fashion was, which at that time was the likes of Giorgio Armani and Versace. But these guys were, and are, the real rebels. So there is an element of subversion and rebellion.
They're people who challenge the status quo, who challenge fixed notions—these are some ideas that we wanted to highlight for this issue. Raf Simons, in an interview about his collaborative relationship with Sterling Ruby, mentioned "When you break your own rules, things can have an unexpected turnout." Do you share this same belief of going against what you have believed in in the past?
Yes, it is a kind of punk spirit, of rebelliousness and not following the norm. We tend not to like something so much as soon as it becomes popular and too common.
We read one of your interviews where you talk about creating something yourself if an item of good quality does not exist. If there was one thing you wanted to create in Singapore, what would that be?
I like giving back to the community. If I want to do something, it has to change peoples' lives for the better. One example is the Keong Saik Carnival: it focused on showcasing good music, but at the same time it was a non-profit-driven community event.
Our generation is exposed to so many things and it is hard to form an individual identity. Was it more natural for you because there weren't a lot of different options at the time?
In my time you'd read about culture through magazines, and you'd understand culture through music. There weren't any books, and there wasn't any information. There was no one to talk to about the different movements in culture, especially in Singapore. How I wish I was there in London during the '70's, or in New York in the '80's during the Pop Art movement. I had friends who hung out with (the American artist) Jean-Michel Basquiat. Back then, nobody had any money. Everyone was just doing what they did out of passion. I missed out on that. For me, life and identity began in the late '80's.
With the internet, do you think everybody is becoming more alike than they are different? It is easier to find an area of interest and stick to it. When you are exposed to so many things, you are a bit of everything, and not just one thing.
Yes, of course. Everything is mixed up. Street fashion and high fashion are mixed up. Music is mixed up. Everyone's making biker jackets nowadays, for example. I came from that era in the '80's where you'd wear biker jackets as part of a subculture, whether you were into punk rock or goth, and so it's very different for me.