I brought my green, medium-sized, Telfar bag on a trip to the dentist with my mother recently. She brought her pink, ruched, faux-leather Victoria Secret bag. The first time I showed my mother, a Burmese immigrant who now runs a sushi business, the "Bushwick Birkin," she pulled at the seams, rubbing the vegan leather between her fingers, and asked me how much it cost. She got her bag from Victoria's Secret (which she refers to in a shorthand as just Victoria, like a good friend) for $10, reduced from $90 after an army of coupons. When I told her $150, she gasped. "For that?"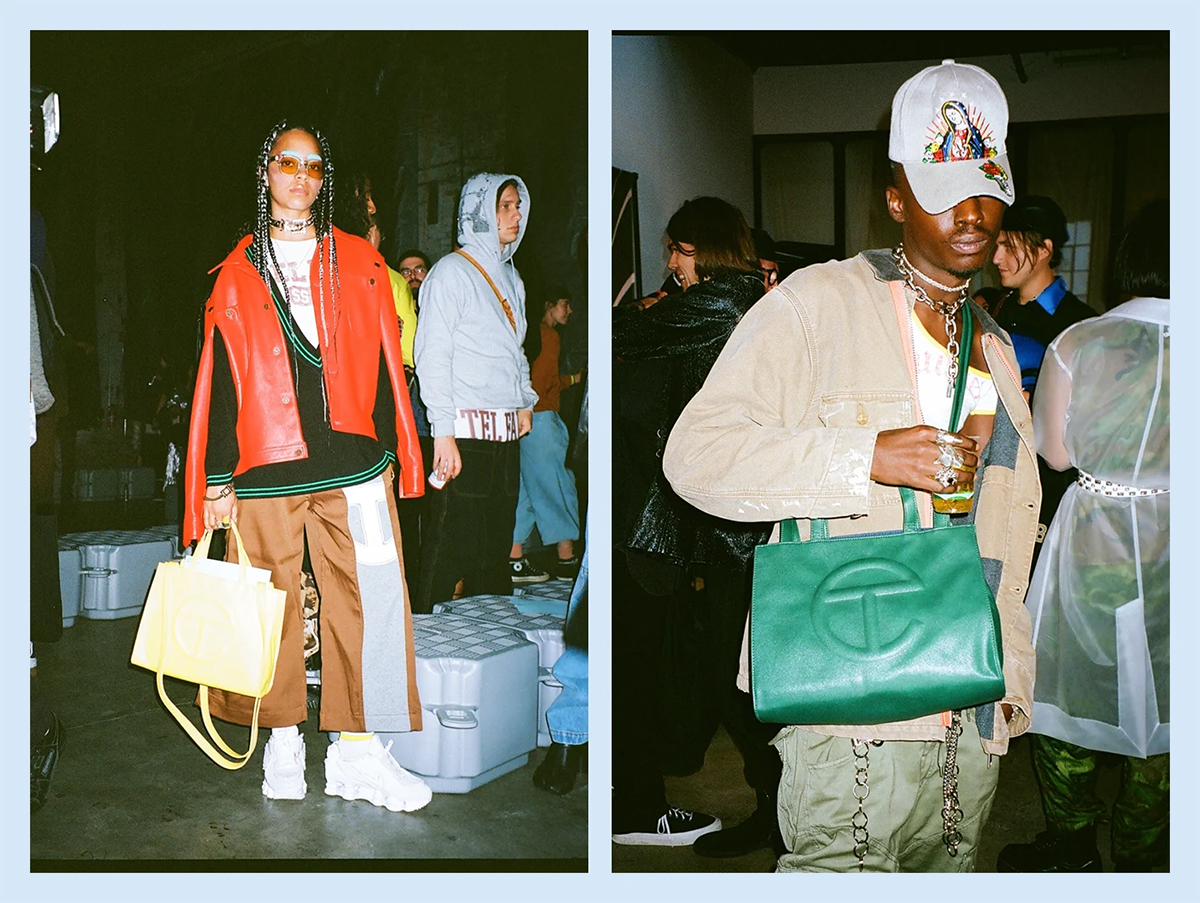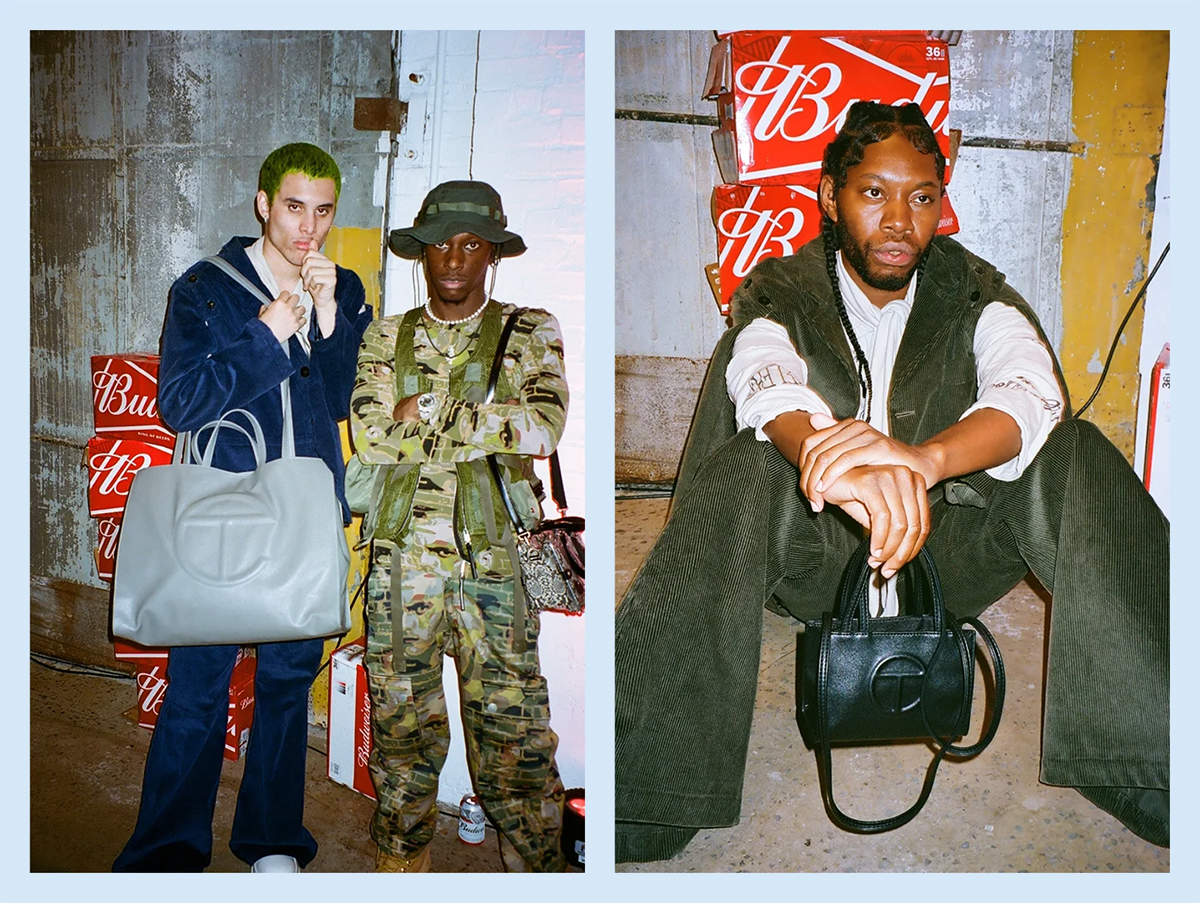 Telfar's Shopping Bag, more commonly referred to as just the 'Telfar bag'.
My mother's and my differences in taste can be roughly accounted for in age and geography but perhaps most significantly in class, my parents being middle-class immigrants while I'm a college-educated, gay twenty-something creative professional living in Brooklyn. Telfar's brand slogan is "Not For You, For Everyone," borne of Telfar Clemens's love for the clothes of the "every person." What relation does someone like my mother have to that "everyone"?
Telfar's aesthetic is often drawn from the symbols and sensibility of working class people like my mother: the Talbots catalogues that belonged to his aunt, Budweiser, White Castle (he redesigned their uniforms in 2017), K-Mart, the newly arrived immigrant naïf (known in the West African diaspora as a Johnny Just Come). Avena Gallagher, his stylist and collaborator, has described how Clemens has always been interested "in what everybody wears rather than what the rare person wears." This fetish for the authenticity of the working class isn't particularly new (see Balenciaga refugee bag etc.), but Clemens's appeal to the "everyone" feels different. It rides a political impulse towards "inclusion," in the spirit of many young black/queer creatives who come from "everywhere." Or he just wants to include all of his friends.
"

It rides a political impulse towards "inclusion," in the spirit of many young black/queer creatives who come from "everywhere."

"
Telfar's Instagram account reposts almost anyone who poses with the bag, and people are very proud to show their bags off to display their allegiance. Part of Telfar's appeal is a throwback to a flashier style of conspicuous consumption. It plays with the racialized connotations around the iconic possessions of the working class—gold chains, dollar bills, Hennessy, fast cars. Telfar retools this type of visibility in the service of a new racial and sexual vanguard, a virtual and real community of creatives who haven't historically been represented in fashion.
The thrill associated with this kind of flashy consumption comes from how it plays against the norms of an elite, white class that often prefers inconspicuous consumption. Elizabeth Currid-Halkett, in her book The Sum of Small Things, outlines a theory of the "aspirational class," an NPR-tote carrying, yoga-practicing, Whole Foods-shopping group of neo-yuppies who find it gauche to flaunt wealth through brands, preferring instead to spend their money on "ethically" made goods and services. This is the difference between the adjunct creative writing professor at Yale making 30k a year who buys heirloom tomatoes at the farmer's market and the carpenter who makes 100k a year. Knowledge and cultural capital trumps economics in the "aspirational class" because in the information economy they are gatekeepers to upward mobility.